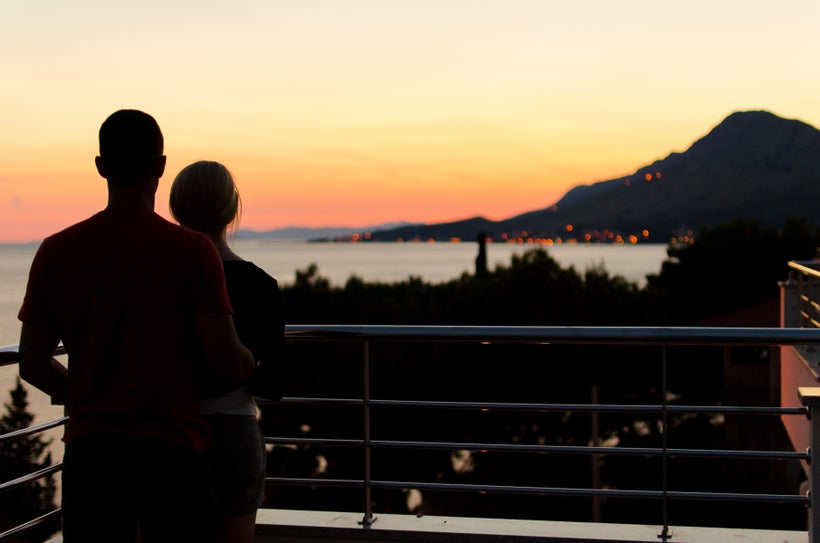 I have heard many clients throughout the years tell me that they can't date someone that they really like because they are out of their league or that they don't think they will be interested. I'm here to tell you that does not exist. You attract what you think you are worth.
When you are dating you are seeking people that you can relate to, that you admire, that you trust, that you can work collectively with to reach your common goals. In a sense, it should be an extension of what you are and someone who enjoys you for who you are and what you will become. After all, you're trying to find someone that compliments you and that makes you a better version of yourself. How can that occur if you're working from a deficit from the very beginning? If you believe someone is beyond your reach, you're already working against yourself because you're concealing your insecurities from your self. You're not challenging your insecurities because the person isn't helping you realize your fully actualized self. "Dating in your league" means it's someone that you feel won't challenge some of the pain you've experienced. You are hoping that you can avoid experiencing similar pain, but you may wind up enduring different pain. You just found someone that will keep you living at 70%.
The answer to why you will see a couple that you think "how did they get together" and "why can't I get that"? Self-esteem! One or both of them abandoned the idea that they can't attract what they really desire. What you desire is what you should pursue. Not the other way around. If you want a job that covers your cost of living, do you choose a lesser paying job? Probably not. So, why do it in relationships.
Treat dating like it's a social experiment. It really IS. Treat dating like you are collecting data on what you want and don't want. See what combinations of qualities and characteristics better complement you. Don't treat dating like it's a job interview or when in public treat it like you are online (approaching everyone to see what sticks). If you don't like the social experiment concept, treat it like it's a sport. Create a list of what you want vs what you need. If you have a list, make sure you figured out what you want vs. what you need. With each section  of want vs need, ask yourself if it's based on characteristics or is it based on not getting hurt again. Sometimes you replace familiar hurt with new hurt. 
This post was published on the now-closed HuffPost Contributor platform. Contributors control their own work and posted freely to our site. If you need to flag this entry as abusive,
send us an email
.