As a child my summers were filled with ancient thatched cottages and endless golden fields as my sister and I explored every inch of the narrow peninsula we called home on beat-up mountain bikes. Favourite destinations included the river shore with its sandy beach, the bountiful cherry trees and swings of a nearby park, and the spooky church where doomed Tudor queen Anne Boleyn's heart was rumoured to be buried. Our expeditions would often lead us past a place that was equal parts terrifying and bizarre. Pedalling by, your heart'd be stopped in its tracks by a sudden echoing boom, a gunshot sound designed to stop birds from eating the precious grapes. The only vineyard for miles around, excepting the secretive local commune who made their own homebrews, it was viewed with a mixture of pity and confusion by the villagers who labelled the owners "hippies", or "eccentrics" if they were being polite.
Fast forward a couple of decades, and vines have spread their roots all over southern England, from the rugged far western tip of Cornwall to sunny East Anglia. Right now there are just over five hundred English vineyards, producing an incredible 5 million bottles of wine per year! The very best of the crop is the bubbly. Some experts predict English sparkling wine has the potential to blow it's French cousins out of the water after this blind tasting where expert wine critics like Jancis Robinson and Jamie Goode judged homegrown fizz superior to several top Champagnes. As if you needed more convincing, here's five reasons to swap out those French bubbles for a touch of English sparkle.
While expensive marketing campaigns have established Champagne as a global synonym for luxury, elegance and glamour, it's got nothing on English bubbly's royal connections. The Queen recently planted fledgling vineyard on her Windsor Estate to produce her very own royal fizz, while Will and Kate reportedly sipped the award-winning Brut Rosé from Chapel Down at their fairytale wedding. And it's not just British royalty who've been wowed by English wine. In 2004 the Queen served a sparkling rosé from one of her favourite wineries, Ridgeview in the South Downs, to Obama and Michelle during their state visit. Sadly we don't know what the President thought of the local tipple, but I'll bet he was impressed. After all, who'd dare say no to a flute of fizz that's fit for the world's hottest royal couple and their mum (in-law).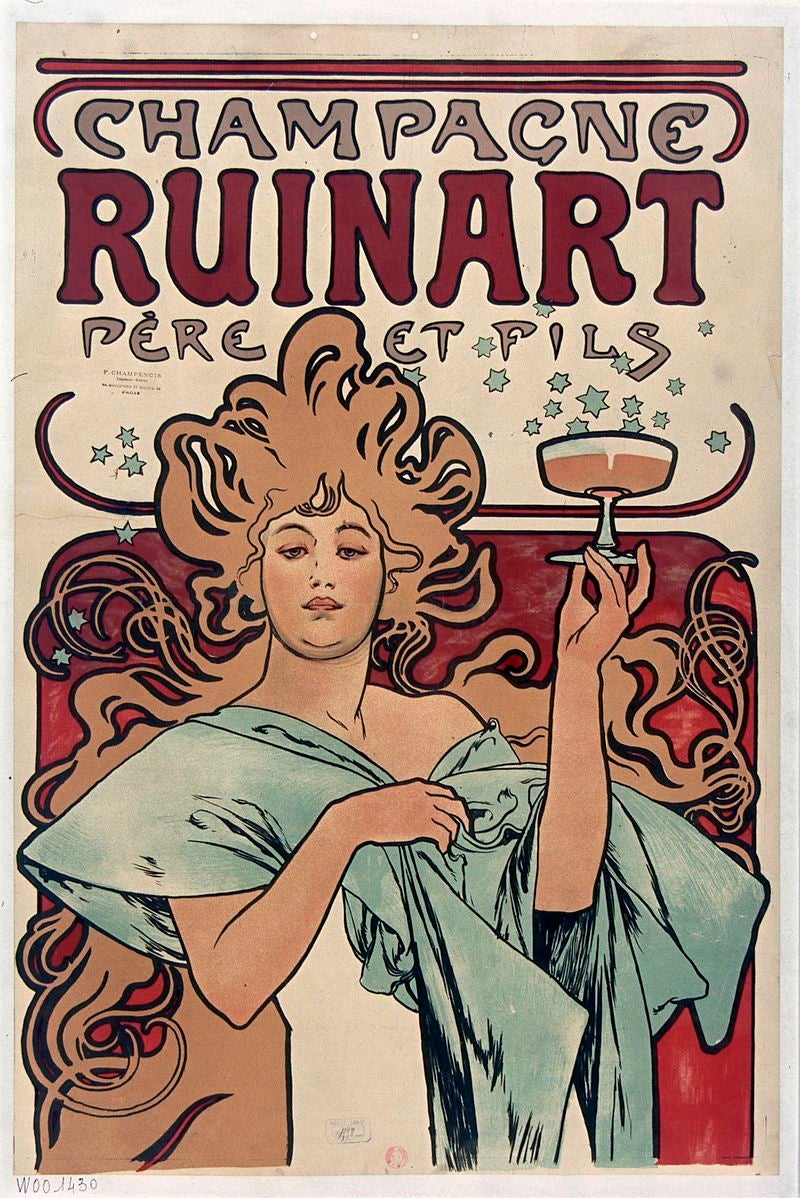 Amongst the doomsday predictions of economic collapse and international ostracism, one chink of light in the Brexit tunnel is the potential opportunities for England's growing wine industry.
With the details of Brexit still wildly uncertain, there are a few possible scenarios which could favour English winemakers. If import costs were to rise for European wines as a result of new trade rule negotiations, English wine buyers may well turn instead to local producers. The same is true for the weakened pound; why buy costly Champagne when you can get a similar quality product closer to home at a friendlier price? This is also good news for potential importers like the United States who might be tempted to choose English fizz over pricey French bubbles. There's also a positive outlet for the controversial display of patriotism that Brexit has tapped into; the notion of going it alone and possible price hikes for European items may well encourage people to stick more local goods in their shopping trolley. Any of these outcomes could provide a real boost to English winemakers.
3. They're Bringing Home the Gold
With an incredible 130 plucky British athletes bringing home a medal, Rio 2016 has provided a delightful distraction for a nation facing an uncertain future. It's also been a record-breaking year for the nation's wines. At the prestigious International Wine Challenge, English producers picked up no less than 120 medals, with Cornwall's largest winery, Camel Valley, taking eight silvers and four bronzes. Even more impressively, in 2010 a blanc-de-blancs from the Queen's beloved Ridgeview winery became the first non-French bubbly to snag the prize for best sparkling wine at the Decanter World Wine Awards. Solid proof, too, that Elizabeth's a royal with great taste.
4. Like Champagne, but not Champagne
Making wine in England is nothing new; vines have been cultivated here since Roman times and medieval monasteries up and down the country produced gallons of the stuff to meet both spiritual and earthly needs. What is new, though, is solid independent recognition of the country's potential to produce quality wines. Over the Channel, even the French are admitting their traditional rivals might be on to something; at a recent tasting in Paris many French tasters couldn't distinguish the English fizz from the fine Champagnes being served.
The truth is, several English vineyards enjoy conditions rather similar to those prized by top Champagne houses. By a fine stroke of geographic luck, the chalk hills found in Champagne which help the region to make such legendary wines also appear in southern England. Brilliantly visible in the famous white cliffs of Dover, some eighty miles north of Champagne this very same chalky seam becomes the rolling downs of Hampshire and Sussex which are home to award-wining wineries like Hambledon and Nyetimber. What's more, weather conditions in the two wine regions tend to be similar; pretty damp with cool summers. Since the UK is a little colder than Champagne, English bubbly often exhibits a more exuberant freshness and mouthwatering acidity than its French counterpart.
The final proof that English bubbly is the real deal is the "if you can't beat them, join them" attitude of one major French Champagne house. Taittinger recently acquired some seventy hectares of premium land which will produce sparkling wine as Domaine Évremond. In a nod to the long-standing English passion for bubbles, the winery is named after the French soldier and writer credited with developing 17th century London's thirst for Champagne. There's no doubt that Taittinger's boss, Pierre Emmanuel Taittinger, recognises the huge potential of English bubbly. He told Decanter, "We have dreamt for a number of years of working with our dear friends in the UK".
If French think English fizz is good, then who are we to disagree?!
This post was published on the now-closed HuffPost Contributor platform. Contributors control their own work and posted freely to our site. If you need to flag this entry as abusive,
send us an email
.