If you're anything like me, finances wasn't something you learnt about back in school and it wasn't brought up over the dinner table by your parents. To be honest, I didn't really start digging into my finances and making a real attempt to improve my financial literacy until I started my own business.
Once the business was up and running, I started to realise just how big the gaps were in terms of my own knowledge and set out to learn as much as I could out of necessity. Thinking back to around two years ago, not only was I incredibly stressed about getting the business up and running, the fact that I didn't feel like I had control over my finances, was an even bigger stress.
Sadly, I'm not alone according to financial planner, David Loughnan. David's story is a little different to your average financial planner - he started his career as a tradie and his love of maths and intent to spend time with his family as opposed to working ridiculous hours, led him to his real passion: helping people to improve their financial results and remove financial stress via his business, Elements Financial Planning.
David has worked alongside hundreds of clients over the years and stressing over money is more common than you may think.
"It's important to realise that most people around you are also stressing about money, they're just not showing their cards. Give yourself a break and think about what you want to change, that's the first step," he says.
What is most alarming to me, as a woman, is hearing and reading about women in long-term relationships or marriages having the tendency to leave their long-term financial planning to their partner. Personally, this isn't an issue as I'm not involved in a serious relationship at the moment but even just reading about this sets off those alarm bells in my mind. Not only because relationships are capable of breaking down but also because women tend to live longer than men (5 years on average). And I haven't even touched on the fact this often means being prepared for a longer retirement.
Bottom line: we all need to know and understand our financial position, regardless of our situation. Of course, for those of us who wouldn't exactly consider themselves financial experts, delving into this space can be incredibly intimidating and let's be honest, who even knows where a good place to start is?
"Keep things simple and start with a cashflow forecast or put together a basic budget," says David. "Once you've got a good grasp on your income and expenses, you can start to plan things out and invest in your future. From there, think about when you last looked into your Superannuation."
There's that "s" word: Super. To use myself as an example yet again, Super wasn't something I really considered before starting my own business. If you asked me which Superannuation provider I was with, I couldn't tell you. If you asked me what my regular contributions were - you guess it - I probably would have looked at you with a big blank, horrified expression.
Again, opening the business changed all of this and I had to become informed.
"Superannuation is your money and it's very important to have a long-term wealth creation plan. Consider your retirement lifestyle goals and from there, work out how much you'll need in retirement," says David.
David tells me he's a big believer in not taking any more risks than you need to with your Super. He says, "if there is a shortfall, you need to come up with a strategy to fill the gap and 99% of the time, unfortunately, people are left with a shortfall."
"Like anything, if you leave it alone and don't put any effort into it, the results will be average. However, if you start contributing extra to Super and look to leverage your options, it really can make a huge difference."
We're incredibly blessed to be living in an age where so much information is available to us online and so on. If you're left with only one thought after reading this article, make it this: I will take the time to put together a strategy and work on becoming informed in the areas I need to in order to build a solid future for my family and I.
Sarah Cannata is a Communications Consultant for Elements Financial Planning.
David Loughnan of Elements Financial Planning Pty Ltd is a Corporate Authorised Representative (No. 421682) of Aon Hewitt Financial Advice Limited ABN 13 091 225 642 AFSL No 239183. Any advice given is general only. That is, individual personal objectives, needs or financial situations were not taken into account when preparing this information.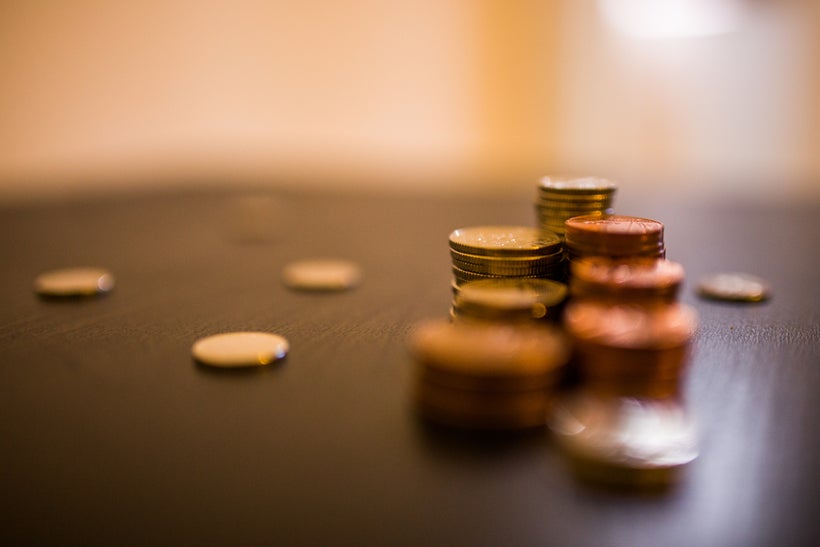 This post was published on the now-closed HuffPost Contributor platform. Contributors control their own work and posted freely to our site. If you need to flag this entry as abusive,
send us an email
.