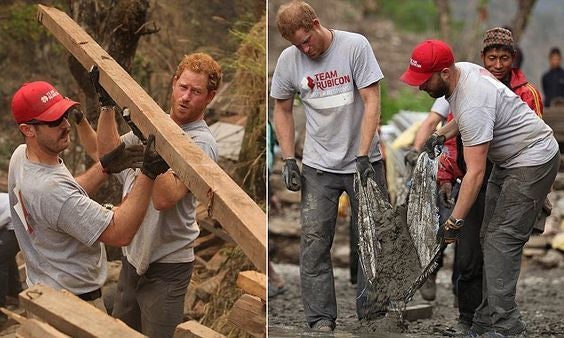 Nepal is one of the treasures of natural beauty in Asia. A country of Gorkhali, a country which sings the songs of love, humanity and brotherhood. Unexplainable beauty of mountains attract thousands of tourist every year and the kindness of local people create a home inside heart of travelers. Political instability has often been a reason for country's limited progress. The devastating earthquake of April /25 /2015 and closure of Indian border for several months has directly affected the economy of the country. With 7.8 Magnitude, the earthquake killed nearly 9,000 people, injured nearly 22,000 and nearly 3.5 million of people were left homeless. The earthquake caused several avalanches on Mount Everest. At least 19 died, including Google executive Dan Fredinburg who was working on Google Street view and was fundraising for a Children's Home "Innovative Social Centre".
After the earthquake many national and international social organization got active on humanitarian front. Many individual local groups have done tremendous work during the time. Different countries donated many supplies and funds to the country. With progressive recovery work, India closing its border caused huge problem for the country. For severals months there was no cooking gas, petrol and food materials. Many tourists left the country for unavailability of restaurants and transportation. People also mentioned that it was very difficult to transport donation supplies to affected areas. After around a year, Prince Harry visited Nepal to celebrate 200 years of joint relation between Nepal and Britain. He told the guests at his reception hosted by Nepal government: "I know that I arrive in Nepal as you approach the first anniversary of the earthquakes that took so many lives. I pay my respects to those who perished and hope to do what I can to shine a spotlight on the resolve and resilience of the Nepali people. I want to show all those around the world who want to help that this country is open for business. I can't wait to get out there and see all this country has to offer."
Around the valley he visited different earthquake relief camps as well as different UNESCO heritage sites. It was a four day trip but to support rebuilding work of local school in Gorkha he announced additional week of stay. For rebuilding the school, Harry himself along with other volunteers worked on breaking the rocks, carrying the zinc plates, removing rubles, carrying bricks and cementing the floor. During his stay, he also visited hospitals and pushed to end child marriage. His accommodation was in modest Nepali home with local Nepali food.He worked as a labour with kindness and simplicity and not as a prince.People of the valley he visited and the entire country of Nepal share enormous respect for him.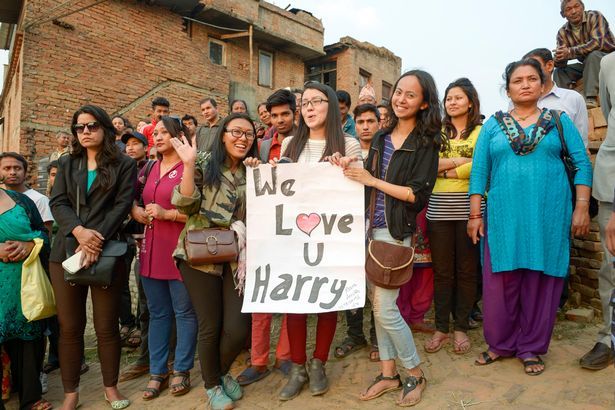 Nepal is third world country and tourism is one of the main sources of income for Nepalese people. Support in reconstruction, and different welfare project are still needed.Many travel magazines have recommended Nepal as one of the top ten travel destination for 2017.
This year, the country is expecting more tourist, more jobs, good education and stable government. The visit of Harry has proved that the country is safe to travel and it's open for everybody.
Author: Sujan Pariyar is an engineering student| Director of Innovative Social Centre| Founder of Inxchan (Volunteer Nepal )| Charity and Travel Adviser | Author.
This post was published on the now-closed HuffPost Contributor platform. Contributors control their own work and posted freely to our site. If you need to flag this entry as abusive,
send us an email
.