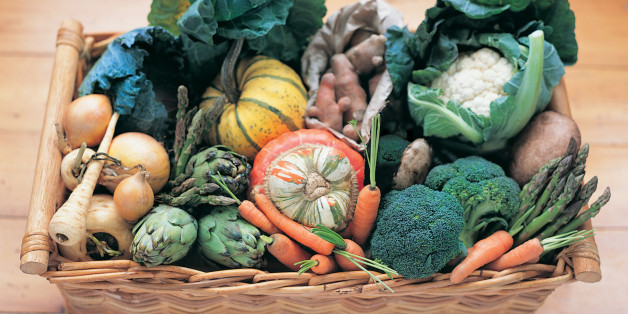 Vegetable season comes twice a year: in the summer when we froth at the mouth for fresh veggies like corn and tomatoes, and in the first weeks of January, when New Year's resolutions are fresh and naive minds are optimistic about following them. With the holiday season officially behind us, it's time to at least pretend you're going to be eating healthy food for a while, and if you play your cards right, you may even trick yourself into enjoying vegetables (if you haven't yet gotten on board with the best food trend in recent years: vegetables rule).
If you think you know how to handle vegetables because you can throw a mean tomato sandwich together or know how to shuck corn without making a gigantic mess, you're wrong. You need an entirely different set of tools and approaches for winter vegetables. Root vegetables can get tired fast, leeks are dirty and cabbage can go really wrong. Fear not. In a simple and thorough infographic from She Knows?, you'll find everything you need to master winter vegetables.
Don't know what to do with that rutabaga? Perplexed over your parsnips? Look no further:

Want to read more from HuffPost Taste? Follow us on Twitter, Facebook, Pinterest and Tumblr.
BEFORE YOU GO
PHOTO GALLERY
Winter Soup Recipes