A Florida woman is facing criminal charges after she allegedly attempted to run over her son-in-law with a Mercedes-Benz SUV.
Kathleen Regina Davis, 58, was involved in a romantic relationship with her son-in-law, 33-year-old Michael Sciarra, a police report obtained by the Palm Beach Post states, and was angry he had revealed their affair to her daughter.
On Sept. 20, Davis drove to Sciarra's Palm Beach Gardens home, where police say she tossed several eggs at his vehicle and residence. When Sciarra exited the home, Davis allegedly attempted to hit him with her SUV. She was driving in circles, chasing Sciarra, when responding officers arrived.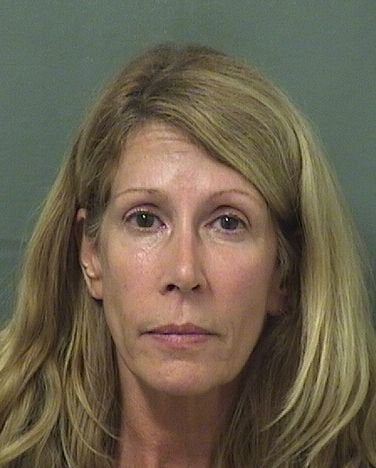 Questioned by police, Davis reportedly said Sciarra had ruined her relationship with her daughter after he told her about the affair.
Sciarra told detectives he feared for his life and was nearly hit several times, WPEC News reported.
Davis, who is facing a charge of aggravated assault with a deadly weapon without intent to kill, was booked into the Palm Beach County Jail. She was released on Sept. 22, after posting a $3,000 bond.
Sciarra and Davis' daughter are reportedly divorcing.
BEFORE YOU GO
PHOTO GALLERY
Dumb Criminals: Mugshot Gallery