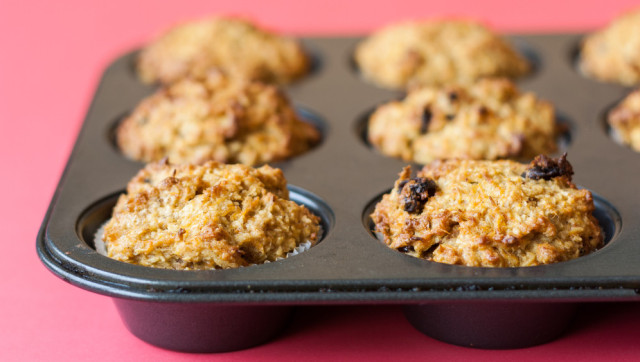 For Women & Co. by Amy Paturel
It's not uncommon for women to re-think their diets during pregnancy. Once they start "eating for two" they tend to shun chemicals, pesticides, and yes, their daily Diet Coke! In fact, a survey from the Hartman Group, a nutrition-trends think tank in Bellevue, Wash., revealed that having children is the most significant trigger for "going organic." What is uncommon though, is launching a new company devoted to safe (and fair) eating -- all while sporting a baby bump.
The following three women not only started businesses that benefit the masses -- offering healthier products, helping small farmers, and introducing innovative gluten-free foods -- they also used their pregnancy and maternity leave to hone their big ideas and transform them into reality.
Even in these challenging economic times, these "mompreneurs" took the plunge and are helping each other and creating new jobs.

Kristy Lewis, CEO Quinn Popcorn
When Lewis became pregnant she craved popcorn. Trouble was, a "pure" microwave popcorn didn't exist. The only products on the market contained artificial ingredients, preservatives and toxic chemicals. As soon as she got home from the hospital, with baby Quinn in tow, Lewis started mixing spices, experimenting with compostable microwave bags and gathering friends for taste tests. By the end of her three-month maternity leave, she was ready to take a leap of faith. She told her boss she wasn't returning to work and began creating the first microwave popcorn sans chemicals in a compostable bag. Nine months later, Quinn Popcorn landed on Amazon, as well as the shelves of local Whole Foods Stores.
Her advice: Ask for help, make time for yourself and let go of the guilt. "When Quinn first started to crawl, and I was locked to my computer and phone, I found a babysitter to help me a few hours a day, so I could make sure I had the opportunity to tackle all the important tasks, without simultaneously changing diapers," said Lewis. She also makes time for dinner dates with good friends -- time she refers to as "instant morphine."

Diana Lovett, Co-Founder Cissé Trading Company
With Cissé (pronounced "see-say"), Lovett strived to create pastry-chef-quality goodies (made from fair trade cocoa powder) while also connecting consumers with the farmers who grew the beans that ended up in the box. A few days before the baby was due, Lovett's doctor induced labor while she worked from her hospital bed. "Focusing on distribution forms actually made me less nervous about labor," says Lovett. After the baby was born, she took nine days off for maternity leave. Nine days! During those nine days, she met with her co-founder, pastry chef Jenny McCoy to work on the website, and responded to phone calls and emails.
Her advice: Learn how to multitask, and delegate duties to your other half (or hired help!). Lovett figured out how to nurse the baby while answering emails using a chair with arms, a Boppy nursing pillow and a bit of dexterity. She also learned that she doesn't have to do it all herself. She asks her husband to step in to feed and bathe the baby when she needs to work.
Hannah Barnstable, Co-Founder Seven Sundays
Barnstable delivered her son, Louis, just two weeks after her all-natural, gourmet muesli line hit 70 stores. She hired someone to do demonstrations, and for the next six months strapped Louis on and took him to meetings, read contracts to him in a baby-friendly tone, and pumped milk in bathroom stalls. The silver lining: "Launching a business while pregnant was a like being on an accelerated nine-month timeline," says Barnstable. In her case, the natural "nesting" that occurs during the late stages of pregnancy helped her achieve designated milestones before the baby arrived.
Her advice: Get prepared. Do everything you can to counter stress (Barnstable likes yoga), talk to other moms, read parenting books and make your transition to motherhood as seamless as possible. You'll have the mental energy after the baby is born to maintain other aspects of your life -- like your new budding business!
About Women & Co.:
Women & Co.®, a service of Citibank, is the go-to personal finance source for women. Women & Co. delivers financial content with sharp, insightful commentary and a female point of view. Sign up for free at womenandco.com.