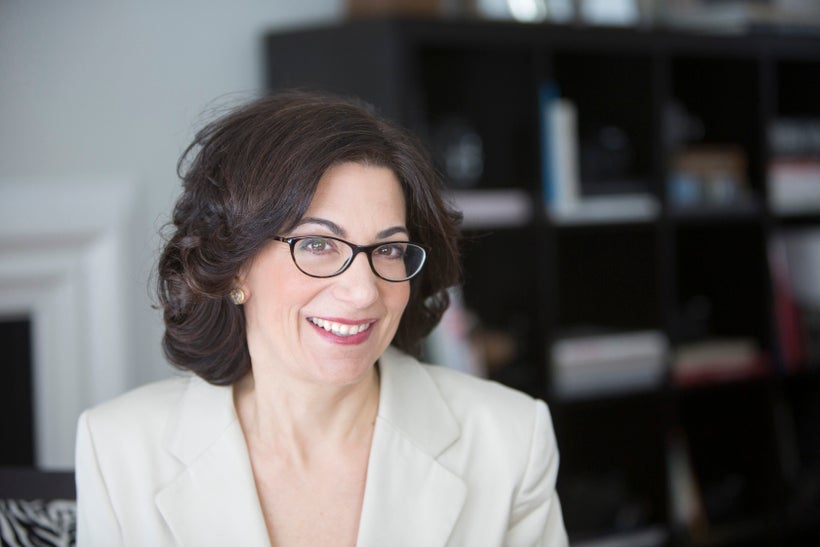 Bonnie Kintzer became president and chief executive officer in April 2014. She joined Trusted Media Brands from Women's Marketing Inc., the leading marketing services company serving emerging brands targeting women.
Previously, Bonnie held a number of senior executive positions at the Reader's Digest Association and was responsible for some of the company's largest publishing and digital properties, including Reader's Digest, Taste of Home, The Family Handyman, RD.com and Allrecipes.com. In addition, she oversaw the hugely successful launch of Every Day with Rachael Ray. Bonnie received an MBA from Harvard Business School.
How has your life experience made you the leader you are today?
Early in my career I learned that the most successful companies and brands embrace the mentality of a start-up regardless of how long they have been operating.
As a leader, this approach is something that works well with my DNA since it requires organizations and individuals to continually challenge themselves to think about how they can grow their business while also developing their professional career.
If you look around at many of the most top performing companies such as Amazon or Apple or Google, that start-up, entrepreneurial approach permeates their culture.
Their leaders understand you need to focus on what is going to grow your business and best serve your customer. Not everything they do is going to be successful.   The greatest mistake that they can make is forgetting that customers come first.
When I first was named CEO at Trusted Media Brands, it was important to me that this start up (or in this case what I like to call re-start up approach) become baked into the company's culture.
In order to figure out what was needed to make this happen, my first 90 days included half-hour, one-on-one conversations with about 100 employees across our enterprise to hear first-hand from them what they were doing to drive the business forward.
It was essential to me they understood that by embracing a re-start up approach we could get the company back into a growth mode after several years of decline.
These conversations and the re-start up mentality within our culture has helped us shape the business into what it is today: a consumer-first, content driven digital media company that is both growing and profitable.
It's the mentality that allowed us to move from a Company that was $1.8BN in debt, to one that is now debt free and in growth mode.  We just hired over 40 new people on our digital team.
How has your previous employment experience aided your tenure at Trusted Media Brands?
I've been fortunate enough to develop and build a wide array of brands within the media business by understanding how to serve and expand their customer base.
 In the early '90s for example, my work as a consultant to the Reader's Digest Association eventually evolved into an opportunity to take on a number of senior level executive positions responsible for driving customer and client growth with many of the company's largest media and digital properties, including Taste of Home, Reader's Digest, and The Family Handyman.
By 2007, it became clear to me that my inner entrepreneur was ready for a new challenge. I started a consulting firm working with numerous brands on strategy and joined two media Boards.  One of those was Women's Marketing Inc., the leading marketing services company for emerging brands targeting women.  After several months on the Board, the investors asked me to join the company as CEO. 
Running this business and assisting brands in their transformation gave me a valuable perspective -when I returned to Trusted Media Brands, which was then the Reader's Digest Association.
What have the highlights and challenges been during your tenure at Trusted Media Brands?
When I came back as CEO, It was my mission to prove that we could grow again.  I immediately began to implement change. I watched from afar those seven dark years, as I call them, when I was gone. It definitely made me angry what had happened in that seven year period and made me want to prove to our employees and the market that we could stabilize the Company and then grow our business in new and exciting ways.  
In 2015, we rebranded the company from the Reader's Digest Association to Trusted Media Brands. The name change was part of a broader strategy to convert the business into a modern, digitally-driven, profitable multi-platform media company.  We were, in fact, a portfolio of trusted media brands so the market reacted very positively to the rebranding. 
As a company, our three-year turnaround plan enabled us to move the business from stabilization mode to aggressive investment mode. We're investing significant resources in growing our highly talented digital team as we think about what else the consumer wants and how we can grow to super-serve them.  
There were certainly many challenges getting our transformation plan in place and in motion, but I was lucky enough to have a dedicated team that embraced the re-start up mentality by collaborating together to confront and overcome many of those challenges. They willingly joined the business knowing we had a rough but rewarding road ahead, and they've helped make all the difference for our staff and for the company.
Stabilizing our revenue and being able to invest and grow our digital business have been two of my proudest moments as CEO at Trusted Media Brands.
What advice can you offer to women who want a career in your industry?
You're only as strong as the weakest member of your team.
Whether you're an executive building a leadership team or a young professional starting your career, it's crucial to surround yourself with a strong group of people. Create an inner circle of trustworthy, inspirational and like-minded individuals who will help you accomplish your goals.
What is the most important lesson you've learned in your career to date?
One of my favorite quotes is, "Say what you do and do what you say."
I've learned that in order to be an effective leader, you must foster a sense of accessibility and accountability to drive innovation internally and externally.
Successful companies and company cultures, must have employees who feel that they are accountable to drive the business forward. One of the biggest transformations in Trusted Media Brands' success has been the empowerment and accountability that all employees feel throughout the organization.  
If you look at the people we've hired over the past few months, we have been able to attract a wide range of both young and experienced talent to the company. We know that when people come here, they have accountability on their shoulders to make things happen. And yet, as a small and agile company, every individual that joins us really has the ability to make an impact.
How do you maintain a work/life balance?
Whatever spare time is left at the end of the day is shared with friends and family doing things we enjoy the most. Whether it is attending a Broadway show or just sitting on the back deck of our home savoring a nice glass of wine, family time together gives me the perspective I need to deal with just about any business challenge.
What do you think is the biggest issue for women in the workplace?
I think the biggest issue for women in the workplace is not having enough role models at the highest level of corporations and on Boards.  We need more examples of successful women to inspire young women that there are many options open to them.  And women who are successful need to support others who may need introductions or coaching.  I'm inspired by some of the groups I work with to help women who are newer to the business world or looking to make a career change. 
How has mentorship made a difference in your professional and personal life?
As I mentioned earlier, you're only as strong as the weakest member of your team. Throughout my career I've developed strong mentor relationships with people who have impacted my life in a very positive way. It is important to both have mentors and to mentor those who are still creating their career journey.
Which other female leaders do you admire and why?
Mostly I admire women who are strong leaders and independent thinkers such as Meg Whitman, Sheryl Sandberg, Ginni Rommety, Indra Nooyi, Irene Rosenfeld, Mary Bara, Melinda Gates, Ann Marie Campbell, and of course, Arianna Huffington.  These are women who aren't afraid to make change within an organization to help it grow.
What do you want Trusted Media Brands to accomplish in the next year?
As a team, we are obsessed with how to grow as quickly as possible from this point on. We are continuously thinking about what kind of acquisitions or new products will bring our business to another level. It's a whole new world here now. Stabilization is yesterday's news. Now it's how do we continue to grow?
This post was published on the now-closed HuffPost Contributor platform. Contributors control their own work and posted freely to our site. If you need to flag this entry as abusive,
send us an email
.