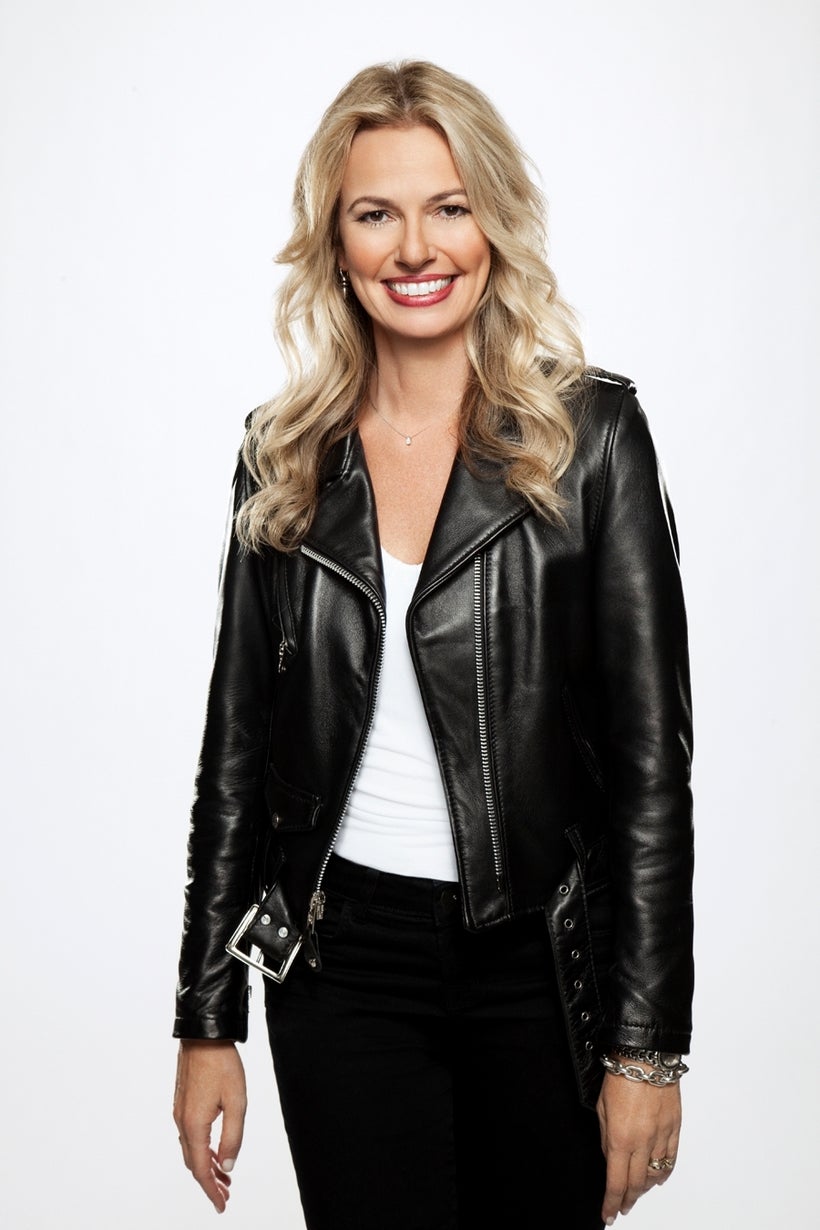 Cheryl Vitali is the Worldwide General Manager of Kiehl's Since 1851, the celebrated 166 year-old skincare institution. Appointed in March 2010, she oversees Kiehl's worldwide strategy, product innovation and retail marketing plans out of the global home office in New York City's West Village neighborhood.
Before joining Kiehl's Cheryl oversaw the marketing efforts at some of the world's most coveted beauty brands, including Lancôme, Maybelline, Garnier and Revlon.  The beauty industry veteran has been recognized for her ability to comprehend and adapt to the evolving needs of the global beauty customer.  In 2008, she was awarded the prestigious Cosmetic Executive Women Achievers Award, a distinction that honors women in the beauty industry who have broken through barriers to success and inspire young executives to do the same.
Q: How has your life experience made you the leader you are today?
A: There are several things that have helped to shape the leader I am today, but one of the things that has contributed the most is being a mother to a child with a disability. My son is on the autism spectrum, and that's taught me the valuable lesson to prioritize the important things and not 'sweat the small stuff.' It's made me realize that I can't control everything, but that I can stay focused on the bigger things and make a larger impact. That experience in my personal life has had a major influence on my leadership style.
Q: How has your previous employment experience aided your tenure at Kiehl's?
A: Across all my previous employment experiences, I've realized how important it is to find 'the right fit' with a company. Personally, I have a huge entrepreneurial need in my career and I really get to tap into that in my role with Kiehl's. My desire to be an entrepreneur was so significant that I actually launched my own skincare line before joining L'Oreal. That project directly fueled my need and was an indicator that in order to feel fully satisfied in a job, I needed to have that same entrepreneurial opportunity.
Q: What have the highlights and challenges been during your tenure at Kiehl's?
A: Some highlights have been tripling the Kiehl's business in eight years, Kiehl's becoming a top ten skincare brand in the world, and making Kiehl's a force in the skincare industry. The visibility has brought challenges of its own – now we are being targeted competitively and are seeing a lot of other brands imitating us in the marketplace. However, that competition inspires me and motivates us as a brand to continue to innovate and propel Kiehl's forward.
Q: What advice can you offer to women who want a career in your industry?
A: My advice to women who want a career in the skincare industry is relatively simple: be open to taking whatever position you can get and just get your foot in the door. Your starting position will not define where you end up, but will allow you to get the necessary experience and exposure. If you think you want to be in this industry, it's very fast-moving, it's very competitive, it's very exciting – but you won't know any of that unless you just jump in.
Q: What is the most important lesson you've learned in your career to date?
A: The notion of being fearless. When you really feel strongly about something - a direction, a conviction - you have to be willing to put yourself out there and stand for that. Being fearless in that sense commands respect.
Q: How do you maintain a work life balance?
A: You have to draw your own lines. There are places in my life where I'm willing to make compromises that wouldn't necessarily seem balanced to other people, but they work for me. Like the fact that I have a two-hour commute (each direction) to work may not seem like a good work life balance to some people, but I do it for a lot of reasons mostly centered around my family, and not just for myself. That said, I know where I won't compromise and where I draw a line in order to maintain my work life balance. I learned this the hard way, but it's advice I regularly offer to others who ask this question – particularly women. Those lines may be different for everyone, but you need to define them for yourself because it's important to remember that absolutely no one will define them for you, nor should you assume other people will know your boundaries.
Q: What do you think is the biggest issue for women in the workplace?
A: There are two issues for women in the workplace that are important to me right now. The first being the unconscious bias surrounding women in the workplace - which continues to limit women in their potential, especially in regards to leadership roles. Second, is equal pay and equal job opportunities. The latter has gained more awareness recently and people have taken a stronger stance on working to improve those issues, which is great, but I hope to see more progress in both of these areas across industries as the conversations progress and get louder.
Q: Which other female leaders do you admire and why?
A: Michelle Obama. She is iconic and was a real standout leader for me over the last eight years. What I so admired about her was that she was a smart, strong, and compassionate leader who was outspoken and stood her ground. Michelle maintained her own femininity and individualism in a very challenging, very visible role. I took a lot of lessons from the way she conducted herself as a leader. I don't think we've ever seen any female leader in our country have such a high and positive Q score for so long amongst a very diverse population. She was able to transcend her position, and was an incredible leader.
Q: How has mentorship made a difference in your professional and personal life?
A: Mentorship is so important and it comes in so many forms. My mentors have helped me see myself a little more honestly, which has helped me to discover both my personal strengths, as well as opportunities for development. Objective feedback from someone that you trust and admire can be extremely helpful in one's personal growth. Particularly in the earlier years in my career, mentorship really helped me to build my confidence and develop my own leadership style.
Q: What do you want Kiehl's to accomplish in the next year?
A: I always want Kiehl's to be the leader in growth in the skincare category, but my number one ambition for the brand this year is for us to find an even stronger voice in the digital world, specifically through social media. We have a lot of fans around the world and social media has the unique ability to bring them all together. I would like to introduce our global fans to new experiences around our skincare expertise and make the conversation on social media even stronger.
This post was published on the now-closed HuffPost Contributor platform. Contributors control their own work and posted freely to our site. If you need to flag this entry as abusive,
send us an email
.