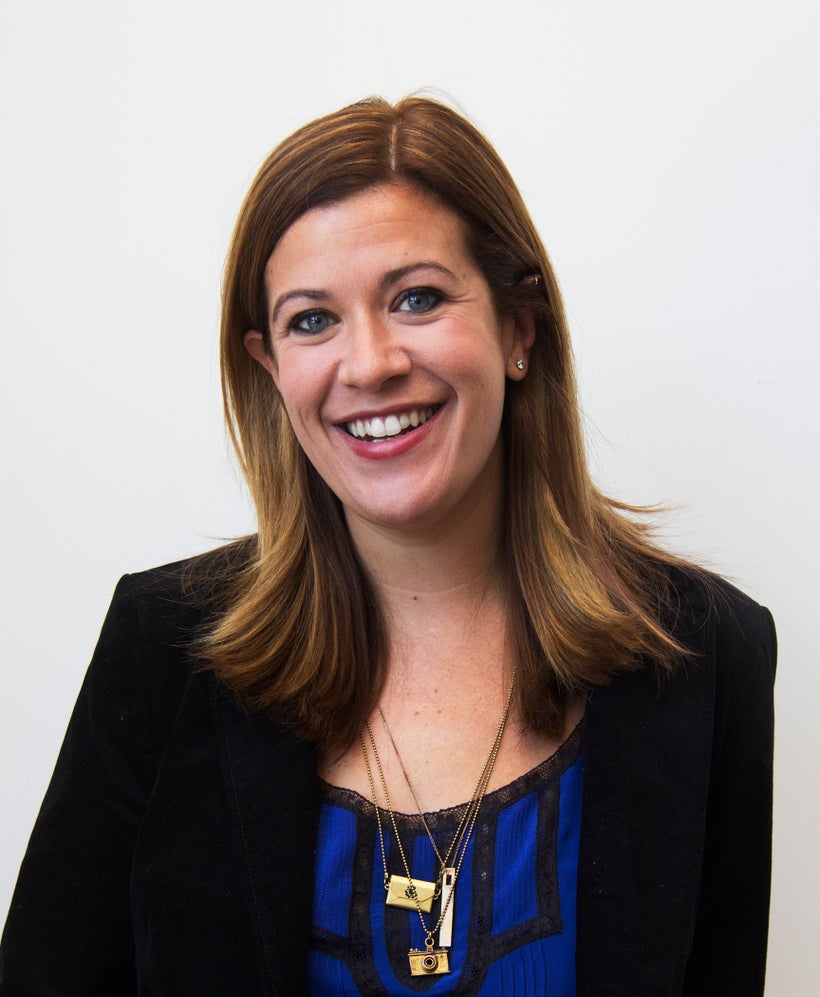 Emily Heyward is a founding partner at Red Antler, a branding company specializing in startups and new ventures. Based in Brooklyn, Red Antler is a multi-disciplinary team of designers, UX/product experts, strategists, and business consultants. As head of the strategy team, Emily has led branding efforts for top companies such as Casper, Allbirds, Zagat, and Birchbox. She started her career in advertising at Saatchi & Saatchi, followed by JWT. Her years as a strategist, combined with an entrepreneurial spirit, inspired her to form Red Antler in order to directly apply consumer insights and brand positioning to business growth. Emily lives in Brooklyn with her wife and dog.
How has your life experience made you the leader you are today?
I was lucky to have two amazing role models early in my career. My first two jobs were at big ad agencies, and at each of those jobs, I had an incredible boss whom I not only learned so much from, but who set me up to succeed and shine. Both were kind, thoughtful, brilliant women, which was great for me because I was able to imagine myself in a position of leadership and determine the kind of boss and leader I want to be. Each of them went out of their way to make sure I had opportunities to learn and stretch and be challenged - it always felt like that was their top priority, above all else.
How has your previous employment experience aided your tenure at Red Antler?
Starting out in advertising working on huge global brands taught me so much about the importance of a creative process that starts with extreme rigor around consumer insights and strategy. Obviously we don't follow the same exact process with smaller, scrappier clients, but we've imbued our work with the perspective that strategy is essential, and that we need to ground everything we do in real consumer needs.
What have the highlights and challenges been during your tenure at Red Antler?
Every year of growth brings a new challenge, which is great because it keeps my job exciting and I feel like I'm always learning. I think both the greatest highlight and challenge has been our growing team. I'm SO proud of the incredible people we have under one roof, working together to build new amazing things, but as our company grows, we need to find new ways to foster culture and collaboration while still being able to work quickly and nimbly.
What advice can you offer to women who want a career in your industry?
Do everything you can to find strong female mentors who will help you carve a path to success. I wish it didn't have to be that way, but there are still a lot of boys' clubs that need to be broken down - certainly in tech but also in marketing and advertising. And I don't think that's going to happen from the sheer force of will or talent of one person. I think women need to look out for each other and champion each other and be each other's advocates.
What is the most important lesson you've learned in your career to date?
The people you're working with matter more than anything else - it's more important than the type of businesses you're working on or the exact type of work you're doing. In order to be happy, you have to respect and be respected by the people who surround you.
How do you maintain a work/life balance?
For me it's all about being present. I love my work and it's a huge part of my identity, which doesn't bother me - that actually makes me proud. So I don't see "work" and "life" as two distinct buckets. But what I'm not going to do is be checking email when I'm spending with my wife or friends, or spending a vacation on my laptop. I think it's important to soak up every experience and be present for the people you're with - not have your mind or your focus elsewhere. However, that doesn't stop me from coming up with my best ideas while I'm wandering around the city!
What do you think is the biggest issue for women in the workplace?
Oh man, do I have to choose one? It's probably all the gender biases that people aren't even aware of. Those are the hardest solve. My hope is we start to hear fewer of these stories about CEOs being absolutely appalling to women, but there will still be such a long way to go, when you think about the fact that people are still far more likely to trust the authority of a man, or to think a woman is too "aggressive" or whatever else.
How has mentorship made a difference in your professional and personal life?
It's made all the difference - I would not be where I am today without the women leaders in my life. That's both in having people to model my leadership style after, as well as people to talk to when I have questions and need professional or emotional support.
Which other female leaders do you admire and why?
I admire J.K. Rowling because she's always telling it like it is and speaking her mind, in a way where you feel like she's really having fun with it. She's so creative and funny and never backs down from speaking up for what she thinks is right. Closer to my own industry, I admire Cindy Gallop - she is such a tireless champion for diversity in advertising and tech, which is not an easy fight.
What do you want Red Antler to accomplish in the next year?
I want us to continue playing a key role in helping the most exciting businesses in the world launch and succeed. I want to support our ever-growing team in being happy and successful. And I want us to do a better job telling our own story, because we always think about ourselves last but we've been up to some pretty amazing stuff!
This post was published on the now-closed HuffPost Contributor platform. Contributors control their own work and posted freely to our site. If you need to flag this entry as abusive,
send us an email
.