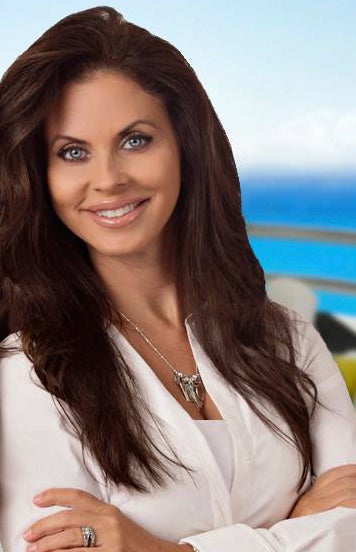 Katrina DiMare started her career in management and then moved on to her passion of teaching special needs children.  After 10 years as a special education teacher, Katrina spent four years working as a child advocate before becoming a real estate agent. Within her first year, she became one of the top buyer's agents in the Greater Nashville, TN area. Katrina currently works as a Realtor® for Owners.com in Palm Beach County, Florida. 
Katrina has a Bachelor of Science in Management and a Master's in Education. She has an Accredited Buyer's Representative (ABR) designation from Real Estate Buyer's Agent Council (REBAC).  She currently lives in Jupiter, FL with her husband and daughter.
How has your life experience made you the leader you are today? I've always enjoyed working with people and making a difference in their lives. I began my career in management and transitioned into a special education teacher and child advocate. Real estate had always been a personal interest, more of a hobby. I realized that I was spending much of my free time visiting open houses with my friends or attending showings with them to offer advice in their home search. An agent I met suggested I might want to make real estate my career. I was working as a child advocate and was unsure if I wanted to give it up, but I loved the idea of combining my love of home with helping people. I started off working as a part-time buyer's agent on afternoons and weekends, and quickly became successful. It was just a matter of time before I committed to transitioning to a full-time career in real estate.
I think in general taking risks and trying something brand new builds confidence and forces you to become a leader. Of course, it's important to combine passion and work, but taking risks and getting out of your comfort zone is what brings you to that next level.
How has your previous employment experience aided your tenure at Owners.com? Working as a buyer's agent was a great way to springboard my real estate career. It's obviously important to know the market, but I became a successful agent by being a good listener and problem solver, and helping manage emotions and set expectations. Real estate is a highly passionate business, and an agent needs to build trust starting with that very first phone call. Additionally, what many people don't realize is that there's a teaching element to real estate, so my background in education has also translated well into this career. As an Owners.com agent, I'm always educating my clients through the process and guiding them as they make such an important purchase.
What's really been interesting is watching the industry change so rapidly. When I started working, consumers didn't have online access to available listings, recent sales activity or price trends. I was really the only portal to this information.
Over the past few years, there's been an incredible shift in how consumers engage in real estate. Real estate websites have opened up the real estate world to everyone. Anyone can get online and explore what's out there, and I had to adapt very quickly to a much more educated client base.
What have the highlights and challenges been during your tenure at Owners.com?
I live and work in Palm Beach County where prices are high and inventory is low, creating intense competition. The highlight of working with Owners.com is being with a company that is on the cutting edge, transforming the traditional real estate model. There's a lot of pressure on traditional agents today to reduce their commission. With Owners.com that pressure is off because the brokerage fundamentally operates on the idea of un-bundling real estate services where consumers pay only for services they want. However, with this new way of doing real estate sometimes people think that it's too good to be true! It's been both a highlight and challenge in my career educating buyers and sellers about this new model and how it benefits them.
In my new role, I feel I'm ahead of the curve in a very competitive industry. Owners.com is different from the traditional brokerage in that it offers varying levels of service and no to low-commission packages. These commission savings to consumers impact the agent's take, of course, which is a bit of a challenge. But, the reason the model works for me is that Owners.com does a lot of the supporting work that I used to have to do myself, like networking, marketing and back office administrative work. The best part of working with Owners.com is that I am provided with qualified leads, so I spend the bulk of my time working closely with my clients, looking at properties and helping with negotiations. I'm able to serve more people and close more deals. The best of what I loved when I started has come full circle, in a way.
What advice can you offer to women who want a career in your industry?
When I first started in real estate, my mentor was literally bringing physical books of house listings to client meetings. It was a different world, and it really wasn't long ago. Online services have transformed many industries – think about using Turbo Tax instead of an accountant or E-trade instead of a full service investment advisor, and now real estate is also changing dramatically.
My advice to today's real estate agents is to understand how to maximize all of the tools available to them by really embracing technology and online services. I might support five to ten clients a month, but I always keep top of mind that for each of them this is a highly emotional and financially significant transaction. I leverage the efficiencies of using Owners.com online tools for parts of the transaction in addition to my on-the-ground experience and local knowledge to provide the right experience to each of my clients.
Another piece of advice is to determine what is reasonable for your non-work schedule. For women with families, real estate offers a customizable, flexible career, but hours can be long and working on the weekends is a big part of the job. I think successful agents need to love where they work, have a true interest in real estate and an authentic desire to match each client with the right home. It's a much more involved job than getting a good deal and closing quickly.
What is the most important lesson you've learned in your career to date?
The most important lesson I've learned is the importance of developing relationships and trust with my clients. Buying a home is one of the biggest purchases most people will make and can be stressful, so it's important to be there to guide and educate them through the process to make them more comfortable. They want to feel like they have a solid relationship with the person who is helping them make such an important decision. The key is asking a lot of questions to get to know them and being a good listener. Often times people think they know what they are looking for in a home and may change their mind throughout the process, so by being patient and asking a lot of questions I can ensure they find a home that they are excited about.
How do you maintain a work/life balance?
This may sound counterintuitive, but leveraging technology when you're on-the-go is a great way to maintain work/life balance. Technology has made it so much easier to do business in real time – I can be sitting at my child's karate class and easily send paperwork from my phone or quickly answer an email from a client. Technology is advancing by the minute and it might feel easier to just stick with what you know. However, by pushing yourself to find new tools and applications, it can make it easier for you to have a life outside of the office. 
What do you think is the biggest issue for women in the workplace?
The workplace is competitive and with that I sometimes find a lack of respect in the way that people treat each other, and it is even worse when those of us who need to work together to be successful do it to each other. I've worked with many agents who feel that they can run over me, instead of working collaboratively to achieve the same goal. I think that we need to combat the idea that to get ahead we need to push down others. I've found that by acknowledging each other's achievements and being collaborative leads to better productivity and success.
How has mentorship made a difference in your professional and personal life?
Mentorship has been paramount to helping me develop in my professional and personal life. In any career, there are a variety of opportunities and obstacles that arise and I've found it extremely beneficial to have mentors who can help guide me through by sharing their personal challenges and how they moved through them.
Which other female leaders do you admire and why?
The women I admire most are moms – whether they work outside of the home or not. I marvel at the woman who maintains a busy personal or professional life while raising kids – these are the people who inspire me. I'm lucky to have a lot of great female friends in my life and I love hearing the genius ways that they are raising their kids, handling obstacles and navigating their day-to-day – moms are natural problem solvers and turn negatives into positives and hiccups into victories every single day. The anecdotes we swap as mom-friends are often nuggets that I'm able to apply to how I manage my career.
What do you want Owners.com to accomplish in the next year?
Consumers are challenging the traditional way of working with real estate brokerages, especially when it comes to taking more control and challenging high commissions. This is more than a trend, it's the future and I'm excited to be a part of it and educate consumers about this new way to buy and sell a home. Owners.com is emerging as a leader in the space and is focused on innovation. The future of real estate is now, and it's really exciting to be a part of it. 
This post was published on the now-closed HuffPost Contributor platform. Contributors control their own work and posted freely to our site. If you need to flag this entry as abusive,
send us an email
.