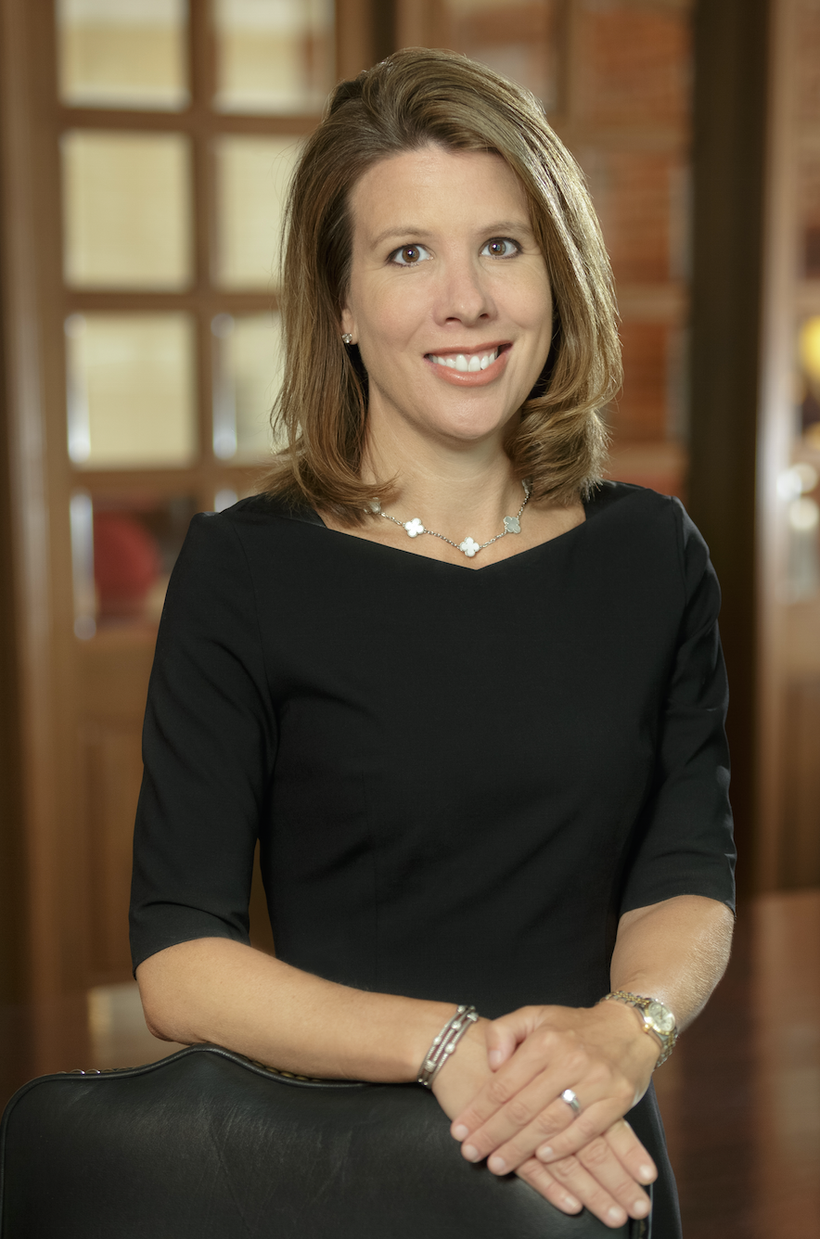 Mrs. Gathright has served as Executive Vice President and Chief Operating Officer for Apple Hospitality REIT, Inc. since its inception. Mrs. Gathright served as EVP and COO for Apple REIT Ten, Inc. from its inception until its merger with Apple Hospitality REIT in September 2016. She also served as EVP and COO for Apple REIT Seven, Inc. and Apple REIT Eight, Inc. until their mergers with Apple Hospitality REIT were completed in March 2014. Mrs. Gathright served as COO and SVP of Operations for Apple Hospitality Two, Inc. until it was sold to an affiliate of ING Clarion in May 2007. Mrs. Gathright also served as SVP of Operations for Apple Hospitality Five, Inc. until it was sold to Inland American Real Estate Trust in October 2007. She served as EVP and COO of Apple REIT Six until it merged with an affiliate of Blackstone Real Estate Partners VII in May 2013. Prior to managing these companies, Mrs. Gathright served as Assistant VP and Investor Relations Manager for Cornerstone Realty Income Trust. From 1996 to 1998, she was an Asset Manager and Regional Controller of the Northern Region Operations for United Dominion Realty Trust, Inc. From 1994 to 1996, she served as a Senior Staff Accountant at Ernst & Young LLP. Mrs. Gathright serves as President of the Courtyard Franchise Advisory Council and on the Consumer Innovation Forum of the American Hotel and Lodging Association. She is a member of St. Christopher's School Board of Governors and serves as a board member with the YMCA of Greater Richmond and the Greater Richmond Chamber of Commerce. Mrs. Gathright holds a Bachelor of Science degree, Graduate with Distinction, in Accounting from the McIntire School of Commerce at the University of Virginia.
How has your life experience made you the leader you are today?
My father taught me from a young age to set goals for myself and work hard to achieve them. He also encouraged my competitive spirit which drives my desire to excel individually as well as help those around me excel. I love to learn and I love to teach. I believe my passion for gaining and sharing knowledge is instrumental to my role as a leader.
How has your previous employment experience aided your tenure at Apple Hospitality REIT?
My previous roles helped me gain knowledge, confidence and hone my interpersonal skills. I also learned to focus my efforts on a career path that best matched my passion for fostering relationships and problem-solving.
What have the highlights and challenges been during your tenure at Apple Hospitality REIT?
The highlights have included driving innovation in my position at Apple Hospitality and in the hotel industry. I have done this by challenging traditional norms and taking risks, promoting and mentoring other senior leaders within our company, and becoming the first woman to serve as President of a Marriott Franchise Advisory Council and one of the first women to serve in a C-Level position for a lodging REIT. The first challenge was earning the respect of those in the hotel industry with many more years of experience. Our team was one of the new kids on the block, but we were eager to learn and we weren't afraid to get in the details and be challenged. After successfully navigating through two economic downturns and learning some valuable lessons along the way, we established ourselves as a seasoned management team and as hotel industry thought leaders. More recently, after listing our company on the NYSE nearly two years ago, we have been busy building our institutional investor base and earning their confidence in our ability to execute our consistent strategy to deliver strong risk adjusted returns over the long term.
What advice can you offer to women who want a career in your industry?
Talk to others in the hotel industry and share your interest. Seek opportunities with companies where you think there is a good fit. In doing so, consider your own aptitudes and how you can demonstrate to others that you can make a positive impact on their team. If you feel that additional skills would be helpful in maximizing your impact, use your initiative to aggressively go after and attain those skills. Get support and advice from others as needed but realize that the person that controls your personal advancement the most is you.
What is the most important lesson you've learned in your career to date?
Don't be afraid to get into the details or go beyond your comfort zone to expand your knowledge and then share that knowledge. Use your voice. The leaders in the room aren't necessarily the ones that speak the loudest or the most often, but they are the ones that speak thoughtfully and insightfully and provide the guidance that others are seeking.
How do you maintain a work/life balance?
Work is a part of my life so honestly it is difficult to compartmentalize. I prioritize both work and personal commitments with the goal of doing my best to meet the needs of my family as well as my work. Taking vacations and an occasional long weekend away with family and friends helps me relax and recharge. Regular exercise and an occasional massage help me manage the stress of a busy life! My husband is also a tremendous help. Like many other couples, we do our best to tag team on the numerous school, athletic and social commitments of our three boys. We know our limits and yes we do miss a few things and there are times when we feel a bit overwhelmed and frustrated, but we also experience joy and pride watching our young boys grow into fine young men.
What do you think is the biggest issue for women in the workplace?
Self-doubt. It is important to have the courage to speak up even when there is a nagging fear that you won't say the right thing or your opinion won't be valued. Our company encourages a team approach with broad participation and diversity of opinion.
How has mentorship made a difference in your professional and personal life?
I am always looking to learn and teach, and mentorship involves both. I enjoy sharing my experiences and providing encouragement to those I mentor and I am inspired by the experiences shared by those I admire.
Which other female leaders do you admire and why?
I admire the other senior women leaders in our company because they make me better and serve our shareholders and our industry well. I also admire the other male leaders in the company and our industry. I have learned a great deal from both.
What do you want Apple Hospitality REIT to accomplish in the next year?
Apple Hospitality will continue to utilize our data-driven platform to maximize property level profitability and drive strong operating margins. We are using our scale and industry experience to forge new relationships with several innovative vendors to enhance our hotel level performance. Our team will remain actively engaged in important industry initiatives, with the goal of increasing travel within and to the United States and enhancing the customer experience.
This post was published on the now-closed HuffPost Contributor platform. Contributors control their own work and posted freely to our site. If you need to flag this entry as abusive,
send us an email
.