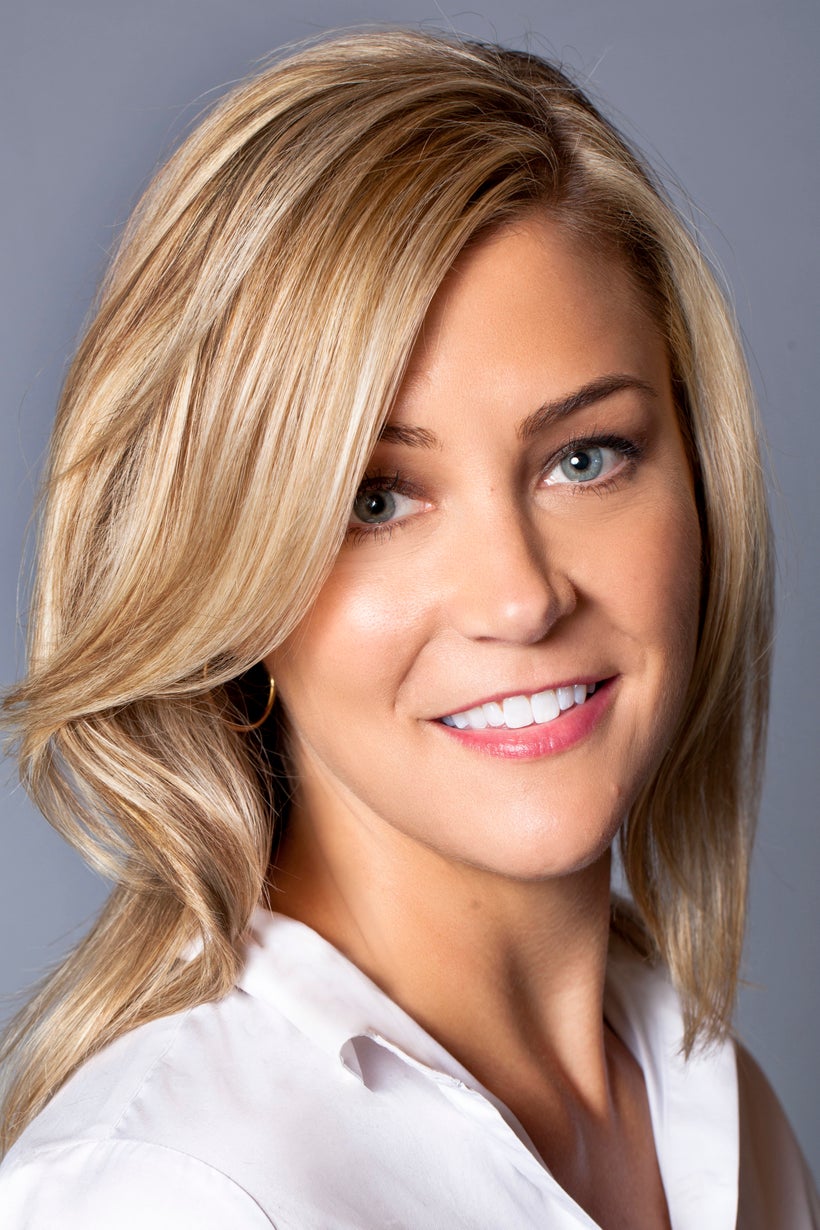 Miki Racine Berardelli is the recently appointed Chief Executive Officer at KIDBOX, joining from Chico's FAS, the multi-billion dollar retailer, where she was President of Digital Commerce and CMO. Prior to Chico's FAS, she served as CMO of Tory Burch.
Berardelli has more than 20 years of experience building successful businesses in the marketing and e-commerce industry, with skills that span a spectrum of customer-based strategies and marketing initiatives. As the CMO of Tory Burch, she engineered, built and led the digital e-commerce business and oversaw global marketing. Before joining Tory Burch in 2009, she spent eight years at Ralph Lauren where she served as the Senior Vice President of Marketing for digital and retail. She developed and led the multi-channel marketing strategy for their retail businesses, which included a sizable children's brand. Berardelli also brings to KIDBOX her experience in the launch of Limited Too's direct-to-consumer business from inception.
Berardelli served on the Shop.org board of directors, most recently as Chairman, and currently serves as the Chairman of the CMO Council for the National Retail Federation. She is also on the board of Giggle Inc., a multi-channel baby products and lifestyle brand. She has been recognized by Women's Wear Daily as one of the "Ten of Tomorrow."
How has your life experience made you the leader you are today?
I grew up in the Midwest, at a time when being humble was somewhat expected. Humility was important in making friends, gaining trust and influencing those around you. I believe that translates to leadership as I always intend to show up as a confident, but humble executive. I was a competitive swimmer for many years and I have carried the importance of teamwork, collaboration and the goal of winning into my professional career. I have also been working since I was nine years old when I had my own newspaper route. A solid and consistent work ethic is paramount to being an effective leader. I am also the youngest of four girls, so I spent my entire childhood following my sisters around, I was ready to lead after all those years! I believe that you must be passionate and personally connected to the organization you lead. As a mother to two boys, I was drawn to KIDBOX because it represents themes that resonate with me: amazing brands at affordable prices, convenience for mom + fun for the child + time together for both, and the goal of giving back to those in need.
How has your previous employment experience aided your position at Kidbox?
I have been extremely blessed in my career, holding senior positions at great brands like Ralph Lauren, Tory Burch, and Chico's FAS. I have learned from some of the most amazing brand builders and protectors in the industry. I have also been very fortunate to gather expertise in both the "art" and "science" of marketing and retail. These skills are directly applicable to KIDBOX since our goal is to build an amazing shopping experience for our customer through deep analytics, algorithmic modeling, machine learning and business intelligence. KIDBOX was founded with our social mission at our core. Through our partnership with K.I.D.S. Fashion Delivers, we provide new, unworn clothing to a child in need for every box kept by our customers. The brands I have worked for in the past also prioritized philanthropy through Ralph Lauren's Pink Pony, the Tory Burch Foundation and at Chico's, Children's Miracle Network. I was actively involved in developing programs and events that supported these initiatives and will apply that experience to our mission of clothing one million children in need at KIDBOX.
What have been the highlights and challenges since starting at Kidbox?
Challenges are highlights in my mind as I love to solve problems in business. KIDBOX is a very new, unique business model so we discover new challenges every day. As a working mom of two, I sincerely appreciate the convenient, time-saving shopping experience we provide for our customers. Time has become the ultimate luxury, so our goal is to remove any obstacle for our customers to experience KIDBOX. We provide free shipping, free returns and exchanges. We allow our customers to receive their box and decide if they want to keep the whole box or return any items, not charging them for seven days after delivery. The transaction "journey" is complex, so we are learning how to improve it as we go. The biggest highlight is our growth, we launched in beta in late spring and by the back to school season, our demand was significantly outperforming our original forecast. Another key highlight is that we have heard back from our customers that because of the KIDBOX shopping experience, parents are having conversations with their children about the importance of giving back earlier than they would have otherwise. We're very proud of that!
What advice can you offer women who are seeking to start their own business?
Starting a business or joining a business at its inception requires a different pace of work and a high level of agility. Entrepreneurial environments require the ability to manage change, being comfortable taking risks, rolling up your sleeves and having a willingness to work at all levels of the organization. I have received a lot of support from the amazing women mentors I have met over the years and I consulted several of them before making my decision to join KIDBOX. They all "got" why I was drawn to this opportunity and encouraged me to pursue it, which was a strong indication that I was on the right path. My over-arching advice to any woman in business is to find what motivates and inspires you, makes sense for where you are in your life, surround yourself with talented people, and go for it.
How do you maintain a work/life balance?
People frequently tell me "you seem to have it all figured out," and I am always taken aback because there is no such thing. My husband and I "figure it out" daily. I don't know if there is truly life vs. work balance, I think of it more as life + work integration. There are times when duty calls and I need to spend a disproportionate amount of time at work and there are times when I must prioritize my family and personal life. I am very fortunate to have an amazingly supportive husband, two children, and a wonderful group of friends who cheer for my career success.
In the workplace, I believe in surrounding yourself with hard-working, thoughtful, collaborative people who value the human spirit, the essence of team and of course, having fun. At KIDBOX, we have lofty goals and are very focused on building a family-focused brand and culture that provides flexibility and a foundation that provides all employees with the opportunity to live balanced, fulfilled and inspired lives. Quite simply, we want to build the best company culture EVER.
What do you think is the biggest issue for women in the workplace?
Coincidentally, I recently read a Huffington Post article about women comprising less than 7 percent of chief executives at Fortune 1000 companies, and that of the almost 10,000 C-level executives, just 18 percent were women. Another Bloomberg report stated that men hold over 80 percent of all S&P 500 board seats and that growth in female representation in the U.S. has slowed to about 2% yearly after a decade of 5 percent annual growth ended in 2005. I think that's a pretty big issue since women make up roughly 50 percent of the total workforce and drive 70-80% of all consumer purchasing. We have work to do there. Bloomberg also released a report from the World Economic Forum stating that in the past 12 months, the target for when men and women would get equal pay deteriorated and moved out another 52 years, to 2186. Out of the 144 countries covered by the index, the U.S. ranked 45th. The exciting news is that there are more women graduating college, pursuing graduate degrees, entering the workforce and starting their own companies than ever.
How has mentorship made a difference in your professional and personal life?
Mentorship has made a profound difference, especially in my career. Quite simply, I would not be a CEO today without the mentors I have had in my professional and personal life over the years. I have worked for many companies that offered formal mentoring programs, but I have had the greatest success with more informal, personal connections. Either through someone more senior spotting me and offering to help as a mentor, or identifying someone I wanted to learn from and reaching out to them myself. I have both male and female mentors, as well as many colleagues whom I trust and seek advice from. I also serve as a mentor to several young professionals; I'm constantly inspired by these mentees and convinced that I learn as much from them as they do from me.
Which other female leaders do you admire and why?
I have been a fan of Angela Ahrendts for many years. When reading one of her interviews or seeing her speak on stage, I have felt a connection to her, perhaps because she is also from the Midwest and there is a familiar sensibility. It was inspiring watching her as CEO of Burberry during such a dynamic time in retail and fashion. And now, taking Apple retail to the next level when it was hard to imagine them doing even better than they already were. I truly admire Mindy Grossman who is an industry mentor of mine and has become a friend. I recently had the honor of interviewing her onstage at a women's luncheon and I am fairly certain that every woman in the room learned more from her in one hour than they may in the entire year ahead. Her career has spanned brands like Ralph Lauren, Nike and most recently as CEO at HSN, so she has shown the ability to pivot, "jump the track" in industries and consistently succeed. While I am not as familiar with Mary Barra, I have been learning more about her and seeing what she has done at GE is beyond impressive. And Arianna Huffington's book "Thrive" was life-changing for me. I was very grateful to her that she was so open in telling her story of professional exhaustion and the personal journey that resulted.
What do you want Kidbox to accomplish in the next year?
My goal right now is to develop the company's three-year plan, while continuing to build and grow the team at a rate that makes sense for the business. We have a focus to further differentiate ourselves by expanding our offering of premier brands at unbeatable prices while continuing to communicate the importance of giving back through our partnership with K.I.D.S. Fashion Delivers. We recently launched a search for kids across the country to apply to our Kids Board of Directors, a program we hope will engage aspiring philanthropists and passionate children throughout the country and foster an even greater spirit of generosity worldwide. Hand in hand with these board members we hope to gain insight into the meaningful causes that matter to youth today and continue to develop programs and ideas that are in line with our mission to clothe one million children in need.
This post was published on the now-closed HuffPost Contributor platform. Contributors control their own work and posted freely to our site. If you need to flag this entry as abusive,
send us an email
.