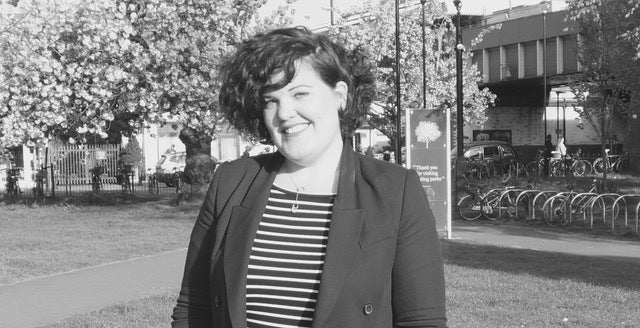 With 13 years' experience in the events industry, Sarah Parsonage is an accomplished individual developing and managing major events for high profile organisations.
After becoming managing director of a marketing publisher and events organiser at age 29, Sarah founded One Question, a new type of event designed to challenge traditional conferences, by asking one question, in one venue, on one day. The event brings together a range of industries to challenge the way we think and break down echo chambers, whilst reinforcing the value of events as a forum to share ideas and build relationships.
Aside from being passionate about events as experiences, Sarah is equally passionate about her love of style, photography, and everything Italian.
How has your life experience made you the leader you are today?
I'm not sure I would call myself a leader, per se. But my personal and professional experience has taught me that the most important thing as an employer, a colleague, friend, or lover is how you respond to other people whether it's your customers, your team, your suppliers or your family. If you treat people with fairness, respect and a sense of humour, it makes building and running a business a lot easier and a hell of a lot more fun.
How has your previous employment experience aided your tenure at One Question?
It has aided me in a number of ways, from managing a small but varied team, reporting into a board, running a P&L, understanding your customers and developing products and services that add value and drive results, building and sustaining relationships with stakeholders. All these skills and experiences have enabled me to launch One Question. However, one valuable lesson I have learnt over the years is that the easiest thing is very rarely the most rewarding or the most profitable. It is the difficult decisions and having the confidence to take a risk that tends to pay off.
What have the highlights and challenges been during your tenure at One Question?
Self-funding a brand new business, which also happens to be a live event series, is not short of challenges. The main one is ensuring that One Question is unique, and has a purpose. That it constantly informs, puts smart content at its heart and challenges the way we think about our every day both personally and professionally.
Existing in our own industry bubbles is not as rewarding or as commercially viable as breaking out of our echo chambers and building relationships across different industries. The format of the agenda at One Question takes us out of our comfort zones, which is something we humans find difficult to do. Listening to a financial perspective or that of healthcare, government, law or marketing demands that we think differently and that can only be a good thing for both our business and personal lives. 
There have been so many highlights! Needless to say our inaugural event last November was a big one. For me producing One Edition was a real labour of love, so that has to be a highlight.
What advice can you offer to women who want a career in your industry?
My advice for women in any industry is to never be afraid to ask for what you want. If you have the determination, ambition and passion to work hard, then you have the right to ask for your next promotion, your next pay rise. I try to encourage women to seize the next opportunity. If you don't, no one is going to do it for you.
What is the most important lesson you've learned in your career to date?
It would be really difficult to list just one (I appreciate the irony of this given the name of my event!), but I've learnt SO much. I think the ability to put yourself in someone else's shoes and be able to understand another person's perspective is an incredible skill. It enables me to negotiate more effectively, to listen to other people's opinions and ideas and to build more convincing arguments if necessary. In any business, the vested interests of the main stakeholders vary and evolve, therefore the ability to understand other people motivations or objectives is invaluable.
How do you maintain a work/life balance?
I don't really, but I do try. I spend a lot of time with the people I love, fit in being outside, exercise and a good gin and tonic as much as possible. However, I'm five months into a brand new business. It's my everything - so balance isn't something I can expect to have a lot of right now.
What do you think is the biggest issue for women in the workplace?
I'm not sure this is just an issue in the workplace, but an issue in society. People are expected to conform, and that comes from society's expectations of what it is to be a woman. Naturally, this filters through to the workplace. The idea of what we 'should' be and what we 'should' do is nonsense.  The workplace can disrupt this expectation by offering more flexible working conditions (for men and women), equal pay, and most importantly the positive representation of successful senior women. Women must support other women in business and I don't see this enough.
How has mentorship made a difference in your professional and personal life?
I have never actually had a formal mentor. However, I have an incredible network of people who have supported me throughout my career.  My father has been and will forever be my advisor in all things. The most important lesson is to surround yourself with people who believe what you believe and who will challenge you to constantly be better.
Which other female leaders do you admire and why?
My best friend. She is a phenomenal woman who has made strides in her career without looking back, she is incredibly smart, ambitious and fearless. I am very lucky that I also have a circle of women in my life who are ambitious, passionate, determined and driven. It certainly makes what I am doing easier. Other women I admire include Michelle Obama, Coco Chanel, Alexandra Shulman, all of whom, albeit from very different generations have led with determination, passion, ambition and vulnerability. Those qualities are rarely seen together; it is important to remember that being a leader is not just about being successful in business but also about being human.
What do you want One Question to accomplish in the next year?
I want One Question to continue building a community that asks the big questions, 'Why? and How?' to make people think about their every day differently and to build valuable relationships. I have BIG plans for One Question in building the smartest conference with the smartest content (in many forms) with an engaged community. We are in the midst of an investment round, and one day away from our next conference, so I am fully focused on this until the summer when we begin the planning for our content series. Let's see what the Autumn brings.
One Question will return to the Banking Hall, London on May 17 to ask one question, "Can we really trust technology?"
This post was published on the now-closed HuffPost Contributor platform. Contributors control their own work and posted freely to our site. If you need to flag this entry as abusive,
send us an email
.