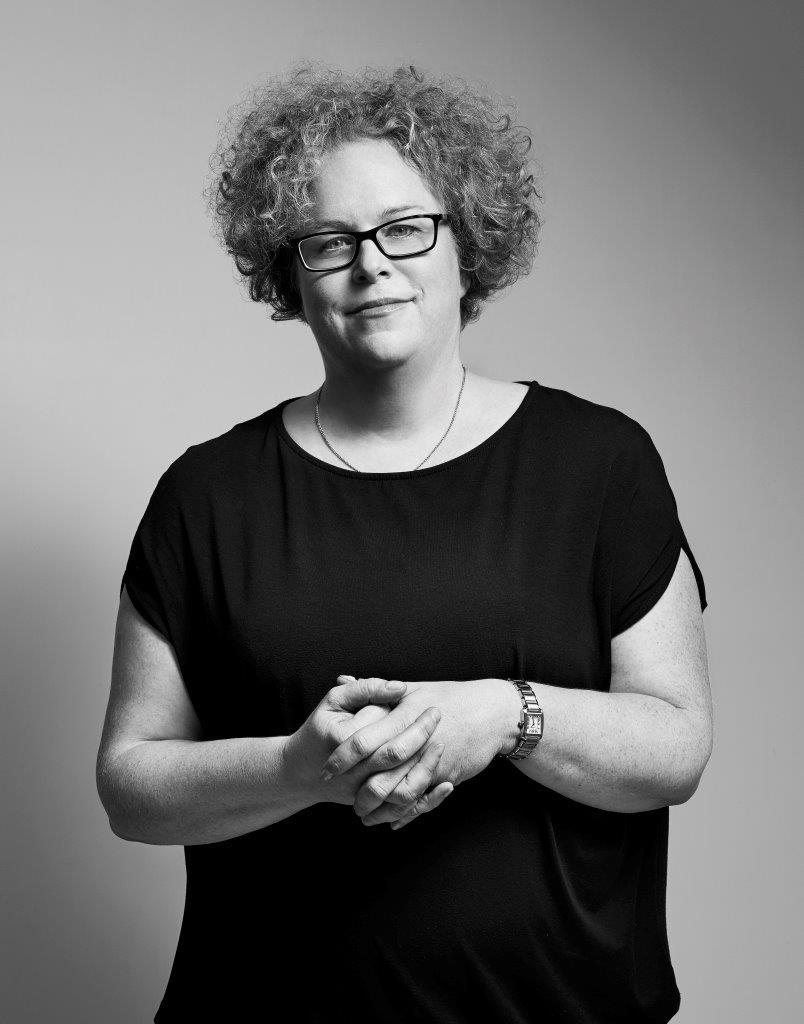 In her role as Chief Creative Officer for Skillsoft and SumTotal, Tara O'Sullivan ensures that Skillsoft and SumTotal's digital technology strategy presents its brand, voice and vision consistently and authoritatively. Tara has extensive experience in using product marketing, branding and driving strategic growth. Tara oversees the content production business and corporate marketing. Tara has over 23 years' experience in B2B technology marketing including leadership positions in Oracle, IONA Technologies, SAS and TES Global. She has a MA in International Marketing from University College Dublin.
How has your life experience made you the leader you are today?
My Mom is really honest and so was my Dad. Because of that, I am straightforward and pretty direct when it comes to managing people. People understand what is expected of them, and I want to make sure that they have what they need: the resources, the skills, and the confidence to succeed. I don't like politics at all. In fact, I hate it. I don't like the idea that people say one thing in a meeting, and something else outside the room. I think we're all adults and we need to be honest.
Once, I was in an interview with Bill Donoghue (CEO of Skillsoft) and Jack Welch, and Jack said that if you give people all the same information, people invariably come to the same conclusions. Which makes sense – it speeds things up and discourages water cooler gossip.
I am also a major supporter of women in business. I believe women face different challenges from men, and given my experience, where I can help, I do.
How has your previous employment experience aided your tenure at Skillsoft?
I love to learn and believe in lifelong learning. I read a lot of books and take a lot of courses. Skillsoft's position as market leader allows me access to our 120,000 learning materials from books to courses to videos. I also love technology marketing, so my role as Chief Creative Officer means I work on the marketing side and the content side, which is the best of both worlds. I am working in my perfect company!
What have the highlights and challenges been during your tenure at Skillsoft?
My dream job was to be a movie producer. This year we developed an entire new learning format for our Business Skills content – and we worked on differentiating how we treat the subject, based on its complexity. So – now we have really interesting, engaging scenario based videos, with a host who acts as the learner in the video – asking the questions and leading us through the learning. Sitting on set, watching our scripts being made into learning modules was a dream come true.
Another major high was the internal marketing we've done. When I joined there was a major piece of transformation to be done, which is now completed. Any kind of change is tough for people, so managing this change has been a challenge. The honest approach I have works well in this situation. So moving the company into a more digital one has also been a major highlight for me. With the corporate marketing team, we worked to develop a change in how we talk about ourselves, more confident, more leadership etc. We have spent all year investing in beautiful technology and engaging content – and telling that story through video, content, collateral and PR, both internally and externally has been great fun.
Finally – the challenges – not being able to do everything at the same time is hard. When I joined I remember putting a list of about 20 things I wanted to do, and met with Bill. When he said to focus on three first, I was horrified, but he was right. If I had tried to do the 20 things, they would not have happened. So I have this planner (the passion planner, which by the way is one of my favorite presents ever from my sister) that helps me add to my "stuff to do" listing and then I talk to the executive team to determine what's most important.
What advice can you offer to women who want a career in your industry?
If you're passionate about something, people can sense and feel it. I am really focused on determining where people's skills and passions best fit into the organization. I remember when I joined Skillsoft, one of the people on my team was going to be moved to product marketing, but they were incredibly passionate about working with customers. I thought to myself WHY ON EARTH would I move this person, who loves and is brilliant at working with customers to the backroom marketing team? So that's one of the things I think everyone – not just women – needs to know.
My biggest ask for women who want a career in technology marketing is to get to know someone in the industry – with LinkedIn now you can find a mentor – and usually you are two degrees of separation at this stage. Find someone who you trust, admire and want to learn from and find a way to get access to them and get their advice, support and time.
Get internships where you can, unpaid if you can afford it and make yourself invaluable, so you get the job. Follow bloggers, watch TED Talks in your chosen area, read books, do online courses etc... Get as much perspective in your area as humanly possible – so your knowledge and opinion is informed, relevant and interesting.
Finally – I think women are afraid of putting their hands up and suggesting things. They sit in the wrong places in meetings (the ends rather than the middle), use words like "sorry", "do you mind", "I was thinking" and "is that ok" just to name a few. Where men don't. We have to teach our daughters to stop using these words. And there is a Gmail app that analyses your usage of these terms and identifies them like spelling errors. Use it. Love it. It's awesome!
The sooner women (and men, to be honest) realize that women face an uneven playing field at work the better. This bias is so pronounced that simply changing the name on a résumé from a woman's to a man's increases a candidate's hireability by 61 percent.
What is the most important lesson you've learned in your career to date?
Women need help from other women.
It is out moral obligation to support each other at all levels. I think when women are being talked about negatively because their behavior is perceived as too aggressive, we need to talk about that and challenge it.
When a little boy asserts himself, he's called a "leader." Yet when a little girl does the same, she risks being branded "bossy." Words like "bossy" send a message: don't raise your hand or speak up. By middle school, girls are less interested in leading than boys—a trend that continues into adulthood.
Together we can encourage girls to lead. http://banbossy.com/ is a wonderful movement – it's the only word for it really, which is going to help our daughters not face the same language that we still do.
When a woman speaks in a direct style or pushes her ideas, she is often called "aggressive" and "ambitious." When a man does the same, he is seen as "confident" and "strong." Men apply for jobs when they meet 60 percent of the criteria, women wait until they have 100 percent.
How do you maintain a work/life balance?
I don't. I only have work/life choices. Every time I travel for work, it's an opportunity cost. I miss family things – I miss awards at school, I miss tantrums. It's a nightmare and anyone who says it's easy isn't being honest with themselves. I also think that making it look easier than it is isn't fair to other people. Women who go back to work three days or three weeks after giving birth is a challenge for me. It makes me and every other woman who took some precious time off with their kids feel like we are letting the other side down.
They say it "takes a village" to raise children. There is no way I could do what I do without the support of my village, especially as my husband, who offered to leave full-time employment and do some consulting and non-exec directorships. He is there for the ups and downs that I'm missing. However, we check in with each other every now and then to make sure the balance is good. And I also think having him with the kids during the day lives and breathes our constant commitment to equality in the house. I've worked from home a lot of over the past 11 years and I got to see all the wonderful things, now he needs to get an opportunity to spend time with our three fabulous kids.
Finally, we need to allow women to make choices. Lots of my friends work at home and I fully respect that. I think we need to allow women to work part-time more, in order not to lose them from the workforce. Most women I know would get five days' work done in three, and many friends of time who work part-time, do that every week!
What do you think is the biggest issue for women in the workplace?
I don't think we lean in enough – we don't ask for raises or promotions. We expect that when we do we will be rewarded. I also think how we talk ("do you mind", "Sorry but…", or "if it's ok") degrades our value. And yes, if the world was a fair place we would get the promotions and the raises and the bonuses, but it's not always.
Women need to support other women. Every day, in every meeting we need to encourage, support and challenge each other. Women often credit our accomplishments to external factors such as "getting lucky" and "help from others," while men attribute theirs to innate qualities and skills. They own their success, and we undermine ours.
As women, we also need to look for opportunities to boost other women's confidence and encourage them to go for it. If a co-worker tells you she's not ready for a new project or position, remind her what she's already accomplished and offer to be a thought buddy while she gets up to speed, and if needed, encourage her to "fake it till she makes it." Mentorship and sponsorship are key drivers of success, but unfortunately women often miss out. Men tend to gravitate toward mentoring other men because they have shared interests.
How has mentorship made a difference in your professional and personal life?
I have had a lot of mentors in my professional life and I believe I would not be where I am without them.
Professionally, I try to work with lots of women who are in various stages of their careers to offer advice and support.
In my personal life I am a Girl Guide leader for Cygnets, which are girls who are five-to-seven-years old. That hour with them is probably consistently my favorite hour of my week. I love hanging out with these girls and hearing their news. Mentoring those girls is a major passion of mine. And I think the confidence the Girl Guide movement gives girls is incredible and under rated.
Which other female leaders do you admire and why?
Sheryl Sandberg – sorry I know everyone probably says that, but she is awesome. Her Lean In work has changed how women work, and to be honest, brought a lot of nasty truths to light. She has spent a lot of her energy setting up this movement, and I think her work will reverberate for decades.
Hilary Clinton – again – this is probably someone who has been listed before, but her lifetime of public service is incredibly admirable. What happened in the U.S. election was staggering to me. I really did not see it coming. And I think her concession speech was one of her best ever. I am excited about what she is going to do next.
Laurene Powell Jobs – she set up Emerson Collective, which works on improving education, championing immigration reform and fostering innovative solutions to social issues. She has a fantastic group around her, some of the brightest minds in technology.
What do you want Skillsoft to accomplish in the next year?
Wow – so much! I want us to continue our transformation. With the recent launch of Percipio, our new state-of-the-art learning environment, we are changing the way people interact with content and technology. We are refreshing all our IT and Compliance content, as well as making major investments in Software Development. We are going to continue to make beautiful technology and engaging content. Currently, 35 percent of the Skillsoft workforce is women. I'd like to see us get to 40 percent.
I would like to further develop the Women in Action program we run internally and get more women into leadership positions in the company. One fun fact I like to tell people is that in the U.S., there are more male CEOs named 'John' than woman CEOs overall. There is a lot of work to do.
This post was published on the now-closed HuffPost Contributor platform. Contributors control their own work and posted freely to our site. If you need to flag this entry as abusive,
send us an email
.