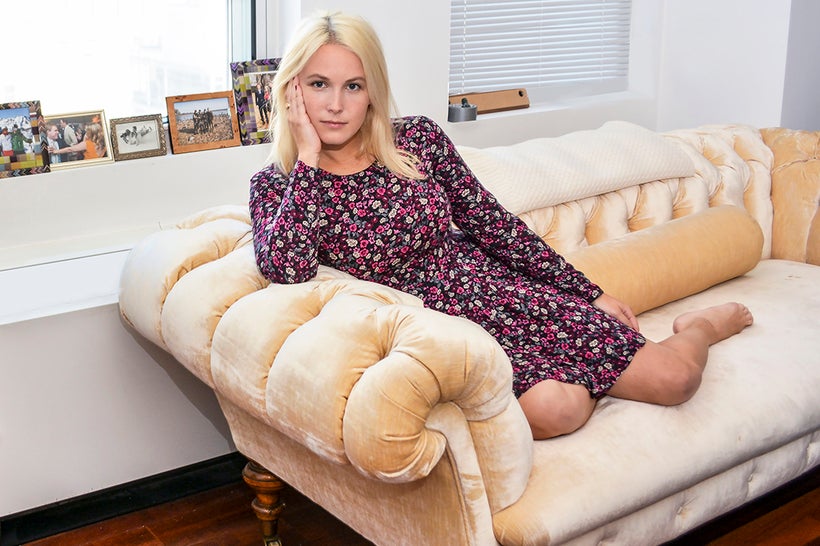 Growing up, you might have imagined being somewhere entirely different from where you are now, doing something other than what you're doing right now. Maybe you discovered your true passion in your 40s. Perhaps it was a revelation right out of college.
That, ladies and gentlemen, is exactly what happened to Sophie Elgort. The daughter of American fashion photographer, Arthur Elgort, and American producer/stage director, Grethe Barrett Holby, Sophie was born and raised in New York City, along with the rest of her family. As a young girl, she picked up photography. "It was always a hobby," she says, when asked if she knew that would be the career she pursued. "I always liked doing it since I was a kid. But it's not like I knew I wanted to go into it until I was out of college."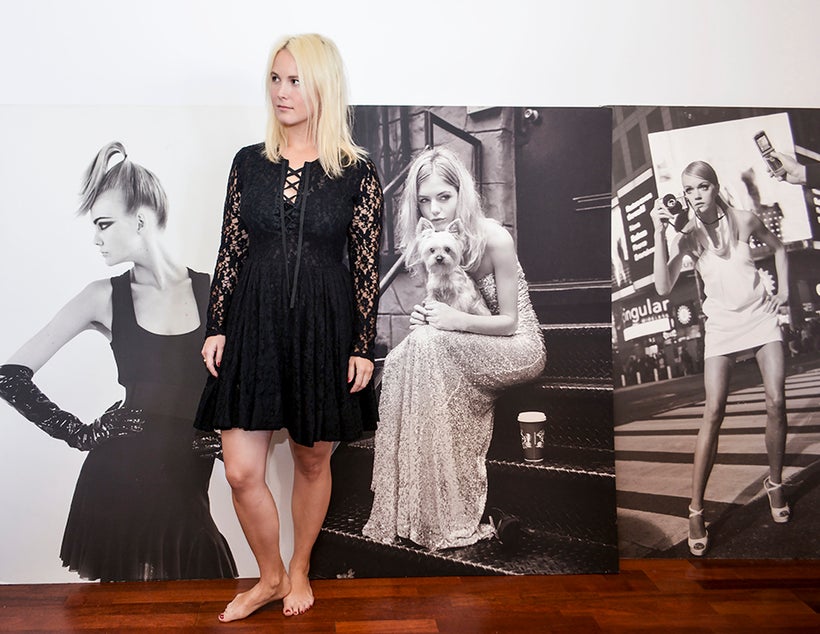 "I always staged pictures of my friends, had them dress up for me and messed around. And I always spent time on my dad's sets. I don't know why but it never occurred to me to be a photographer."

After college, Sophie was approached by a few friends, who were starting a fashion company and needed advice on which photographer to hire. Since they were low on funds in the beginning, she offered to take the pictures. This led to the beginning of a portfolio, as well as the first step in Elgort's journey to becoming a professional photographer.
"I love clothes, so I always feel really good about shooting things for clothes that I actually love. I try to wear the clothes of the brands of my clients."
Her main source of inspiration was her own father—she often found herself observing him working on set. "I also admire other photographers too, but we have his pictures all over the family apartment and I always used to see him working," she adds. She also explains that when she really starts researching, she ends up finding more photographers whose work she admires.
When she finally realized this was the career she wanted for herself, Sophie began building up her presence and portfolio. "It was all sort of word of mouth," she says, adding that this was around the same time social media was really taking off. After college, she got a position as the marketing director of a new nightclub; the venue hosted a lot of events, leading to Sophie meeting individuals in the fashion industry. When they caught wind of her interest and skill in photography, they began to hire her. A friend's mother, who was doing work for Bloomingdales at the time, had Sophie do a bit of work as well; when Bloomingdales' PR saw the pictures, they hired her. She reached out to Andrew Rosen at Theory, asking if there was anything she could do. Eventually, she began working on small projects for him, which allowed her to gain even more experience. "Those people who give you those first chances are also taking their own risk," she explains. "But thousands and thousands of shoots later, I have all this experience under my belt. I remember every single one of those first people and I still work with a lot of them, which is really cool."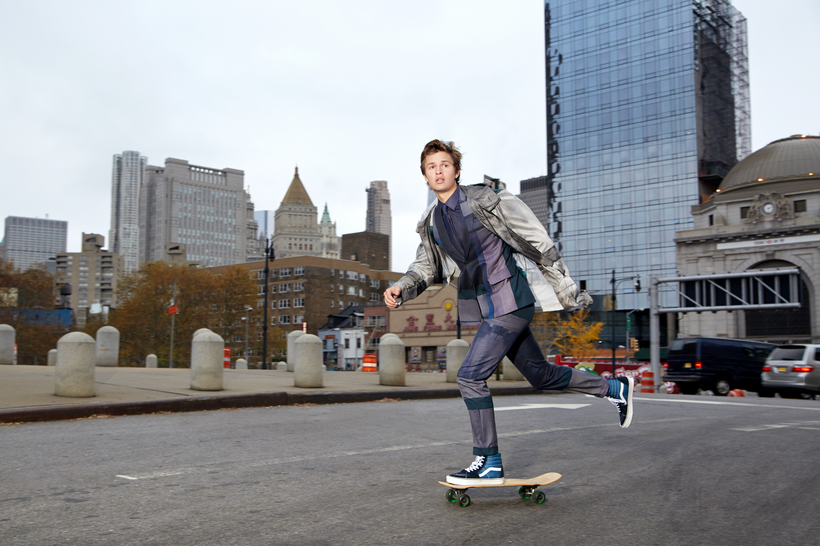 "It's always exciting. Whenever I have a new client, it's always very exciting to collaborate with new people. I worked with Clinique—they're a brand I've used since I was a kid. So it's exciting to shoot for someone like them. I also shot something for Adidas and I was like, 'This is awesome.' Adidas is so cool."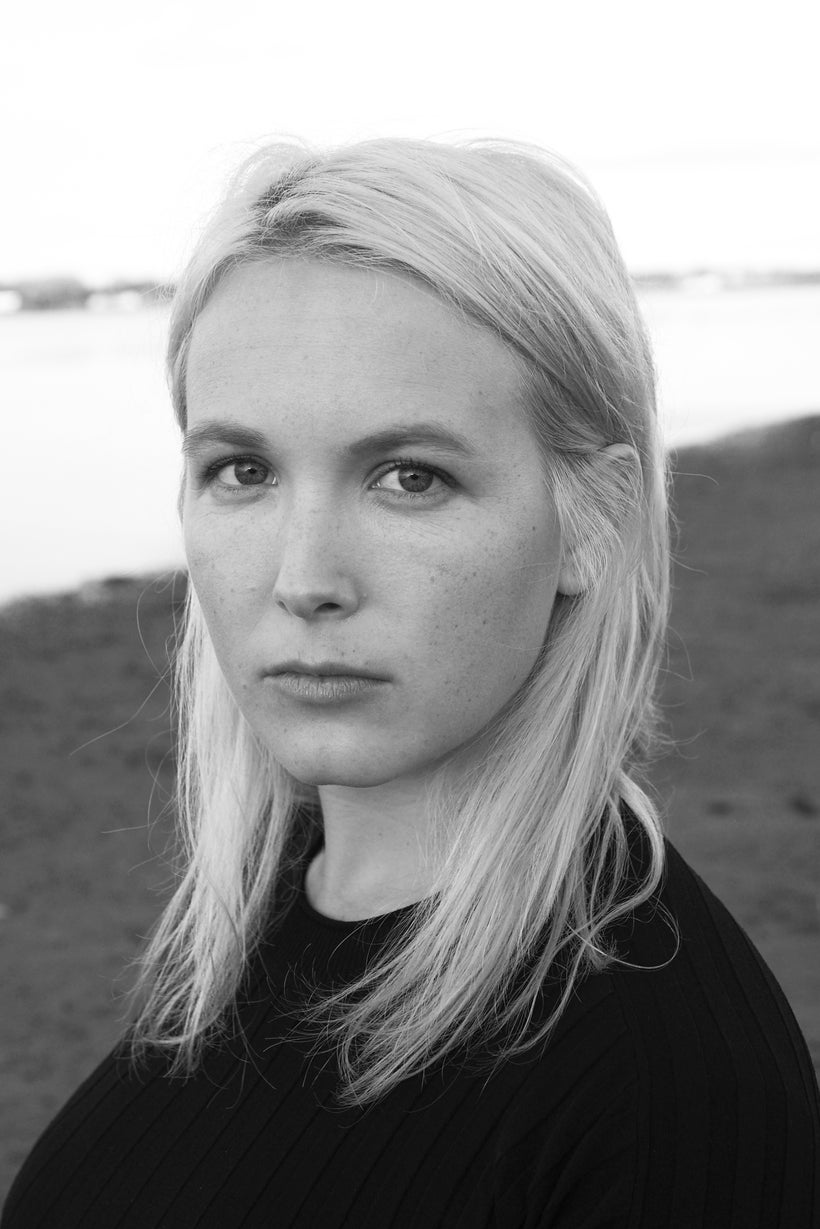 When asked if there was a particular brand or shoot that stuck out to her the most, she says that, for her, it's just as exciting to work with the small, upcoming brands as it is to work with more established people. However, she admitted to feeling starstruck when shooting Coco Rocha for the brand Botkier. "She's such a legend. I also really like Botkier as a brand and it was all amazing," the photographer muses. "I also felt pretty struck shooting Julia Roitfeld for Square One. Another person was Jenna Lyons for Tatler. I think it's more about the subject, like who's going to be in front of the camera. I also do a lot of celebrity portraits, but I'm more starstruck by the fashion people I think," she adds with a laugh. She also voices that she enjoys doing editorial work with the younger, upcoming models, stating, "There's something about finding the next face—it's so fun to see them blow up just a month later."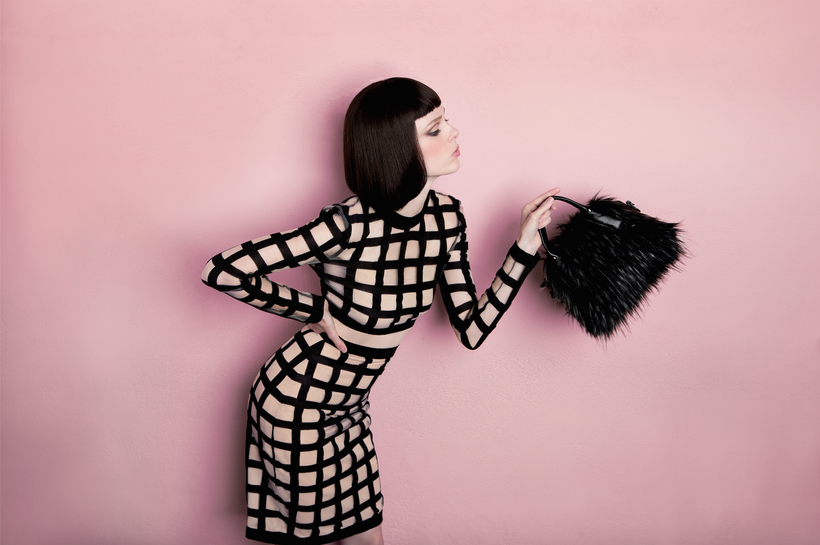 On small brands and upcoming faces: "I really believe in them, I want them to be really successful."
Elgort says that when she shoots, it's hard for someone to tell if she was shooting stills or in motion, since her subjects aren't directed to pose still. She interacts with them, giving them minimal directions and letting them leak their personalities and natural selves, which she then captures. "Then it sort of ends up having a sort of spontaneous and sort of reportage feel," she voices. When asked what her aesthetic is, she says that it's difficult for her to describe her own work. However, most of those familiar with her work describe it as "happy but glamorous", youthful, and fresh. She emphasizes the importance of hearing synonyms used to describe the work, saying that it's a signal that she's sticking to a certain style, rather than all over the place.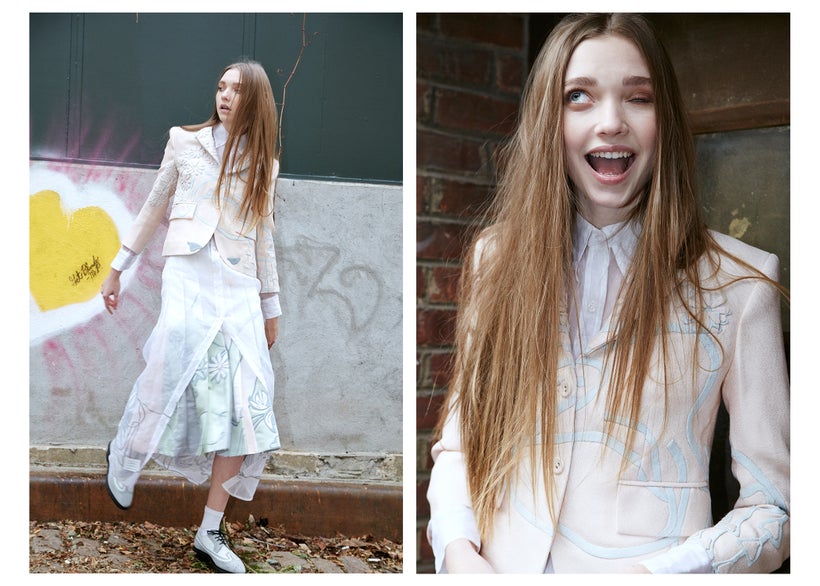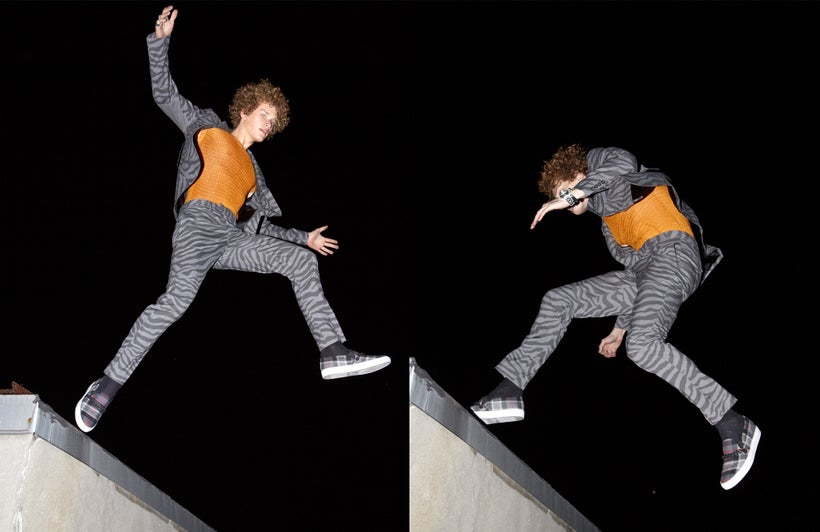 On lighting: "I like natural light, but if there's not enough, I try to blend it as much as possible. But I shoot with flash a fair amount—it depends on location. I do like the look of natural light, though. It makes such nice shadows and a look that's hard to create naturally."
Although her business is based in New York City, the successful photographer is no stranger to travel. This past February, she traveled to Australia for a small project; in addition, she's done shoots in Europe, in cities such as Paris, London, and Milan. Additionally, she's done work in Kenya. She cites New York as one of her favorite locations, bringing up that the city's streets are ever-changing and full of surprises.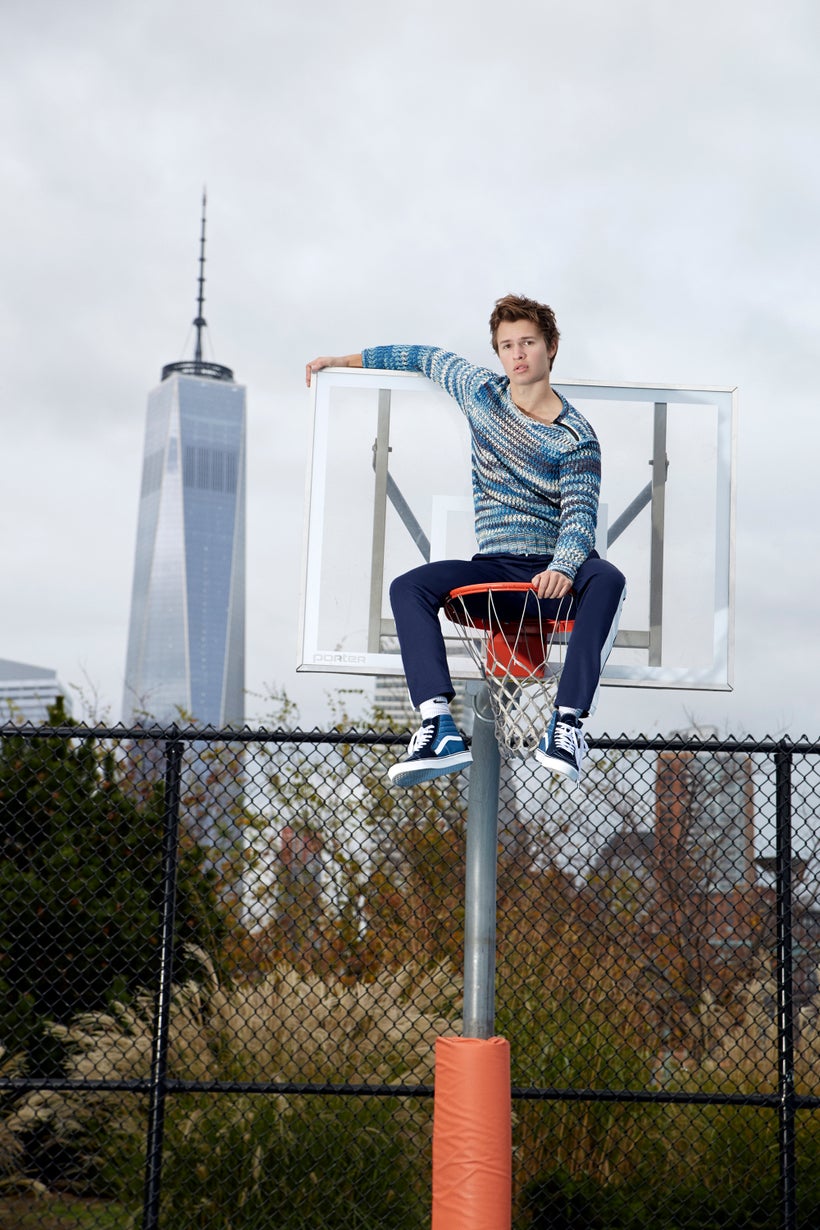 Sophie sets a strong example for those who wish to follow the same career she has. Working as much as she could when she got out of college, she made it a point to figure out what her style and interests were. She advertised through social media and word of mouth, making sure it was known that she was pursuing a career in photography. Her advice to aspiring photographers is to take a lot of pictures and figure out their style, then continuing to keep with that style and aesthetic. "Don't copy what other people are doing—figuring out and developing and sticking to your aesthetic is important. It's about not getting discouraged. It's really hard to break in and get people to give you a chance," she explicates. "Even if one person gives you a chance, it gets better and better, but you have to keep trying and keep trying to get in touch with people and you can't get upset if someone doesn't get back to you right away. I think that's my biggest lesson—everyone's busy and everyone's got a lot going on. If it's what you really want, you need to follow up. You have to keep up your relationships and keep pushing forward."
More about Sophie Elgort:

On her favorite form of social media: "Definitely Instagram, it's a good platform for me to put up my pictures. I always liked Snapchat, but I always forget to do it. Instagram is easier for behind the scenes pictures."

On if she uses filters and her favorite Instagram filter: "I filter [pictures] slightly. I try to make the feed have a similar feel. I do everything a little bit Clarendon. I don't like reds in pictures, like when someone's skin has the red tint. I think Clarendon balances it out exactly how I like."

On an alternate career path: "I love music. I've played classical piano my whole life and sang in musicals. In college I was in an acapella group. Now I play the guitar and I sing. Maybe a singer/songwriter. I enjoy doing TV segments that I can tie into photography. I'd love to be a judge on Project Runway or something, but with the point of view as a photographer."

Did you know she was in an upcoming film? "I did a cameo in an upcoming film who a friend of mine, who's a successful director, filmed. I played myself, a photographer, in the film. He would give me a scenario—he was a character and I was myself. So we just improvised and went back and forth and had the best time."
This post was published on the now-closed HuffPost Contributor platform. Contributors control their own work and posted freely to our site. If you need to flag this entry as abusive,
send us an email
.