The international community, including governments, non-governmental organizations (NGOs) and intergovernmental organizations, have spent 10 days at the annual meeting of the UNESCO World Heritage Committee—the decision-making body of the UNESCO World Heritage Convention—in Krakow, Poland. We have been here for WCS, and it's been both encouraging and disheartening. From the destruction of ancient ruins in areas of war and civil conflict, such as cultural sites in Syria, Iraq, and Afghanistan, to careless development in major urban areas, many of our planet's World Heritage sites are well-known and received plenty of media attention – but some are not.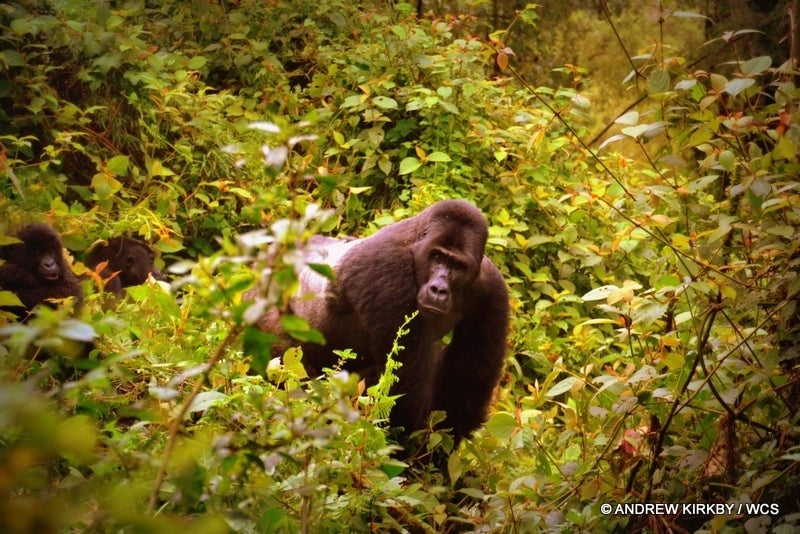 However, most people don't realize that the World Heritage Convention recognizes the heritage to humanity not only of more than 800 cultural sites (including iconic places such as the pyramids of Egypt, Pompeii, the Great Wall of China, the Taj Mahal, and the U.S. Statue of Liberty), but also the heritage to humanity of more than 200 natural sites—national parks with incredible and unique landscapes and iconic species. These Natural World Heritage sites are among the "best of the best" of the world's natural protected areas, and deserve the highest consideration and protection from governments and the public alike. These Natural World Heritage sites include well-known, iconic places such as Yellowstone, Virunga, and Tikal National Parks, but also special places that are less familiar but no less important.
Some of the most spectacular shared heritage we have is found in wilderness landscapes where WCS works, such as: Kahuzi-Biega National Park in the Democratic Republic of the Congo, home to Grauer's gorillas, chimpanzees, elephants, bongos, and many other endangered species; and Río Plátano Biosphere Reserve in Honduras, where you can find jaguars, spider monkeys, tapirs, giant anteaters, manatees, macaws, harpy eagles, and four species of marine turtles. There are also several sites where the values of natural and cultural heritage intersect, such as Ecosystem and Cultural Relict Landscape of Lopé-Okanda in Gabon or Machu Picchu in Peru.
The management challenges in these sites are often just as great as those faced by cultural sites inside conflict zones. Many governments are challenged in addressing transboundary threats to natural World Heritage sites, including the poaching and trafficking in endangered species driven by armed militias and criminal networks, or illegal mining operations in national parks. The World Heritage Convention formally recognizes 54 sites on the List of World Heritage in Danger (16 of them natural sites), which means the very characteristics for which they were listed as World Heritage sites are threatened. For natural sites, that includes some sites where WCS works, including Virunga National Park in DR Congo, the Rainforests of the Atsinanana in Madagascar, and the Belize Barrier Reef System; these sites in danger desperately need enhanced support from the international community.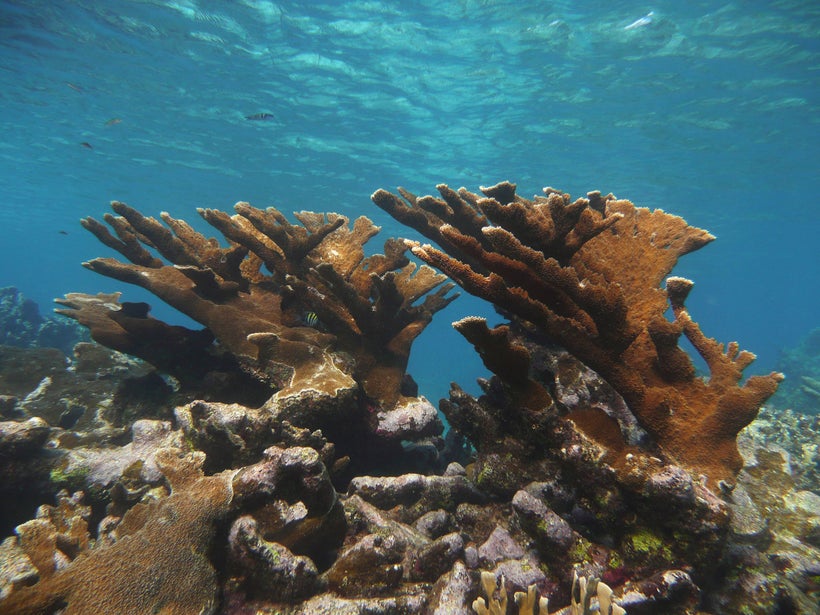 There is cause for some optimism, however. At this year's meeting, we saw the World Heritage Committee decide that, with the scientifically-documented return of elephants and chimpanzees to Comoé National Park in Côte d'Ivoire, it was removed from the List of World Heritage in Danger. We'll never forget the proud smiles and flag-waving of the Côte d'Ivoire delegation and the applause from all attendees as the site was officially removed. The country has taken action to protect a national park that it identified, and the world agreed, was worth protecting for future generations.
We know this sense of pride well. WCS's field conservation programs in over 60 countries rely on our on the ground, "muddy boots" conservation approach to support the protection of more than 30 natural and mixed World Heritage sites in the Americas, Africa, and Asia. In some sites, like Peninsula Valdés in Argentina and Okapi Wildlife Reserve in the Democratic Republic of the Congo, we collaborate with governments in the direct management of the parks. In others, such as the Sundarbans in Bangladesh, and Dong Phayayen-Khao Yai Forest Complex in Thailand, we provide technical and scientific expertise for species monitoring and park management, capacity building for protected area managers and rangers, and/or provide other forms of support tailored to the specific needs of individual sites and countries. We are currently working at eight of the natural sites inscribed on the List of World Heritage in Danger, and we endeavor to help the governments improve the status of these sites to the point that they can be considered out of danger. All told, WCS has one of the largest footprints at World Heritage sites of any conservation organization in the world.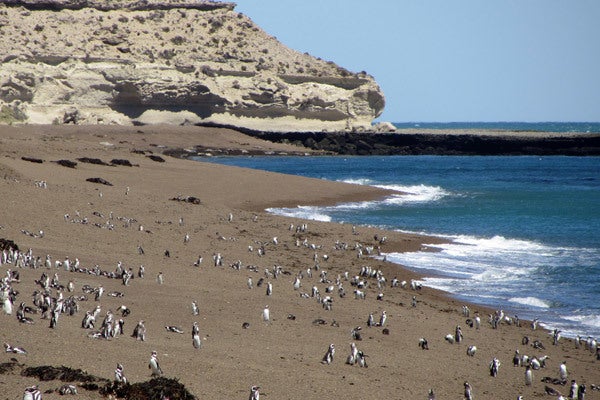 Thus, WCS attends the World Heritage Committee meetings each year. We attend not just to see the success stories play out, or to enjoy the beautiful views of the Vistula River running alongside the Old City of Krakow, one of Poland's World Heritage sites, but to ensure that the attention of the international community remains sharply focused on our collective natural heritage, and the ways that we can best protect the sites that are most in danger. While WCS has been working on World Heritage sites for decades, we now engage at the political level because we see three key opportunities: 1) the Convention and its processes can help us provide an additional layer of protection and international oversight to key areas that we work in and consider the "Best of the Wild," including intact and w
ilderness areas at the heart of our landscapes and seascapes; 2) WCS, and specifically our field staff operating in over 60 countries, has a lot to offer the Convention's Statutory Bodies and member governments to ground-truth and otherwise inform the discussion of sites where we work; and 3) the Committee is beginning to look at cross-cutting threats to these natural sites, such as wildlife crime, and we have a great deal of experience addressing these and other threats.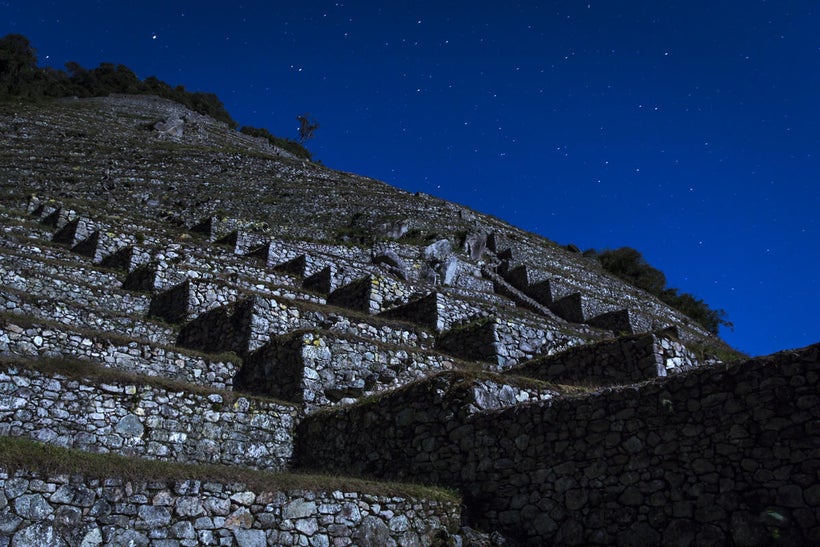 We're leaving this meeting with a greater understanding of the challenges we all share in preserving our natural heritage, but also a renewed sense of optimism that we can turn the tide and protect these sites. For this, we can thank the tireless work of rangers and site managers across the globe, government leaders, international advocates and champions of World Heritage at all levels, and the staff in our own organization and our partners on the ground whom we are proud to support. But we also need everyone to contact their government, and let them know that in addition to priceless cultural sites, our common heritage of the natural world must be protected.
For more information about WCS, and how we work on the ground to protect World Heritage sites, please visit www.wcs.org.
This post was published on the now-closed HuffPost Contributor platform. Contributors control their own work and posted freely to our site. If you need to flag this entry as abusive,
send us an email
.