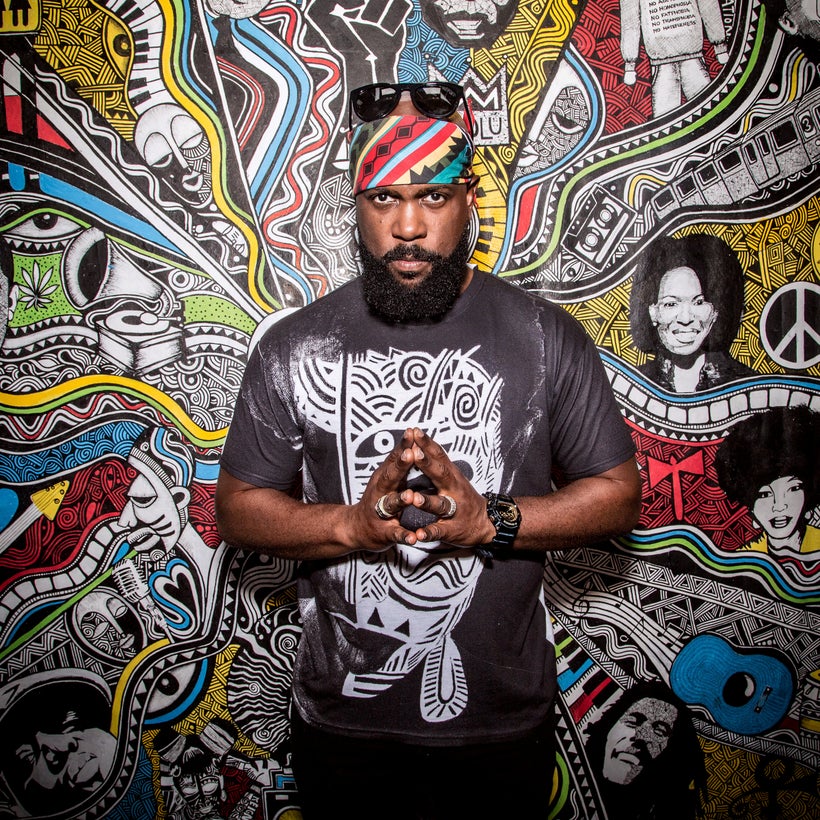 "Big Bad Soca," an anthem of togetherness, unites people in a love of soca. The savant of soca and son of the Caribbean soil, Bunji Garlin, has again taken soca music to another original form of expression. Immediately, upon hearing the intrinsic rhythm of the song, I was transported to being thousands-strong, chipping down de road to beat of the music.
This is Carnival bacchanal, blazing sun, jump up with my friends and fun on the road personified. It can and will set dance floors ablaze anywhere in the world. As the song commands, "Take a chip / shake your hip / Take a sip"-- staples for enjoying a jump by a big truck. This sentiment is echoed by the collage of colorful and magnetic images displayed in the video. Directed by Tom Swindell and released on the label VP Records, all the elements captured are a true representation of Carnival, traditional and contemporary. Through the diversity of the people, the looming presence of the moko jumbie, the vibrance and energy of the people jamming in the streets, the stick fighter, the iron rhythm section, blue devils, and the pretty mas: the essence and feel of the freedom of carnival and soca music are communicated to the audience. Every video still puts imagery to the lyrics and by doing so, the meaning is explained to those of us that don't understand and is a reminder to those of us who do.
It is an absolute honor and privilege (and one that I don't feel completely worthy of) to premiere this video displaying the beauty of Caribbean culture. It is my supreme pleasure to present to you, the video for "Big Bad Soca" because all ah we is soca and we big and we bad.
For more on the traditional carnival characters click the hyperlinks.
To contact the writer email me at : ayana.crichlow@gmail.com
This post was published on the now-closed HuffPost Contributor platform. Contributors control their own work and posted freely to our site. If you need to flag this entry as abusive,
send us an email
.