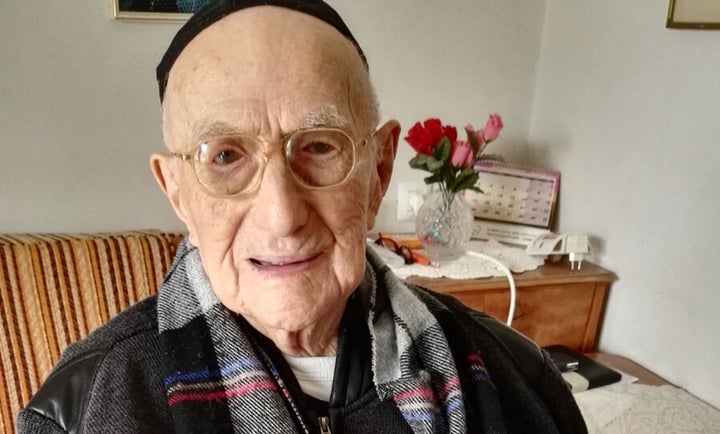 Kristal celebrated his 113th birthday last month and his family arranged for him to have the Jewish coming-of-age ceremony which he missed out on as a boy. The ceremony is traditionally held once a boy turns 13, but for Yisrael, the milestone fell during World War I. 
Over the weekend, he got to have his ceremony, surrounded by 60 family and friends in Israel, CNN reports. 
It was a reflective time for the supercentenarian, family said, but a happy one.
"This was a miracle that came true in front of our eyes," his daughter, Shulimath Kristal Kuperstoch, told CNN.
The great-grandfather recited the traditional prayers and was showered with candies afterward ― a way of wishing him a sweet life. 
And despite living through two World Wars and the Holocaust, Kristal, it seems, considers himself pretty blessed.
"I believe that everything is determined from above and we shall never know the reasons why," he told Guinness World Records earlier this year. "There have been smarter, stronger and better looking men then me who are no longer alive. All that is left for us to do is to keep on working as hard as we can and rebuild what is lost."
BEFORE YOU GO
PHOTO GALLERY
Oldest People