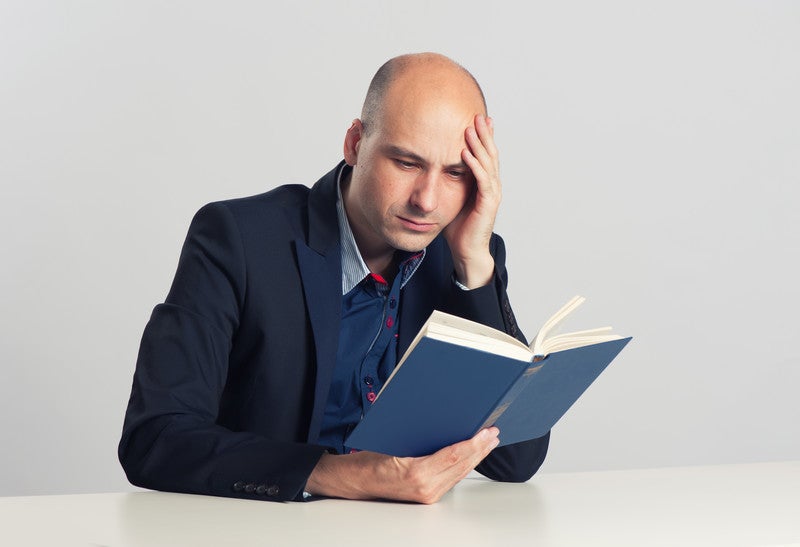 This is the second article in a series of articles I plan to write about how I deal this challenge.
After I got over the shock of hearing I had cancer (though I must admit I'm still not quite over it), I realized I had to educate myself. My urologist told me I had three options, watchful waiting or active surveillance, radiation, or surgery. The surgery is something they call a Radical Prostatectomy. The watchful waiting was my preferred option, but the urologist reminded me that she had felt a tumor in my prostate and said she wouldn't advise that I wait more than a couple of months. She went on to say that if the tumor broke through the prostate wall I could be in big trouble. So, watchful waiting wasn't really a viable option.
The first thing I did was read two books. The first book was the Guide to Surviving Prostate Cancer, by Dr. Patrick C. Walsh. It is an almost 600-page tome with everything you'd ever want to know about preventing, delaying, diagnosing, and treating the prostate. It also discusses all the possible side effects of the various treatments such as incontinence and impotence; two words no man wants to hear. In fact, you may feel overwhelmed with information when you read this book but I've always believed there's no such thing as too much information.
The second book I read, or should I say reread, was my own book, Get Back Up: From the Streets to Microsoft Suites. I've faced a lot of obstacles and setbacks in my life, from growing up extremely poor in the housing projects of South Philadelphia, to being discharged from the Army with a service connected disability, to multiple business failures that ultimately ended in corporate and personal bankruptcy. I suffered a severe back injury that led to three surgeries and resulted in a four-level fusion and multiple doctors telling me I would never work again. This was all before I applied for a job at Microsoft without having a college degree or any formal computer training. After four rejections, I was finally offered an entry level position. I got back up from each of these setbacks and after a twenty-year career I retired at the age of 55.
I felt the need to reread my book even though I lived it because while I did get back up from everything life had thrown at me thus far, this obstacle seems harder. I was tired of fighting one battle after another. When would it be enough? When could I just relax and travel with my wife? I didn't need another battle. Well, after a couple of days of self-pity I reread my book and reminded myself that you play the hand you're dealt. You take whatever life throws at you and do whatever you must do to successfully come through it. This was just the latest challenge.
Now that I was ready to fight I had to arm myself with information. Dr. Walsh's book helped a great deal. There was also plenty of information on the internet. One great site is The Prostate Cancer Foundation https://www.pcf.org/. There is a great deal of information here. Another helpful resource is the Seattle Cancer Care Alliance https://www.seattlecca.org/. In fact, the surgeon I'll be seeing is at the University of Washington and he is a member of the alliance.
I read all that I could but the two most important information gathering sessions for me will be when I meet the two doctors I've been referred to. One is a Radiation Oncologist and the other is a Urologic Oncology surgeon. These doctors will each tell me why their treatment is the best course of action. I'm sure they will be interesting conversations, but when these meetings are done I'll have a significant decision to make. In the next article, I'll let you know what I hear and what I decide.
1. Understand what your choices for treatment are and what they entail.
2. Try to find other people who have gone through what you are going through.
3. Get in shape. No, it's not too late. You're about to go through weeks of radiation treatments or a major operation. The better shape you're in when this starts the better you'll be able to handle it.
4. You should meet with the surgeon who would be doing your surgery and the radiation oncologist who would be doing the radiation. You must decide which one you're doing. So be prepared with your questions about recovery time and side effects and don't be afraid to ask how the people they have treated have done.
5. Get some rest and relaxation. Getting into see these doctors could take a little time. It will be easy to sit around and stress about the situation. I know you can't put this completely out of your mind but try to find some distractions as stress can create its own problems.
This post was published on the now-closed HuffPost Contributor platform. Contributors control their own work and posted freely to our site. If you need to flag this entry as abusive,
send us an email
.