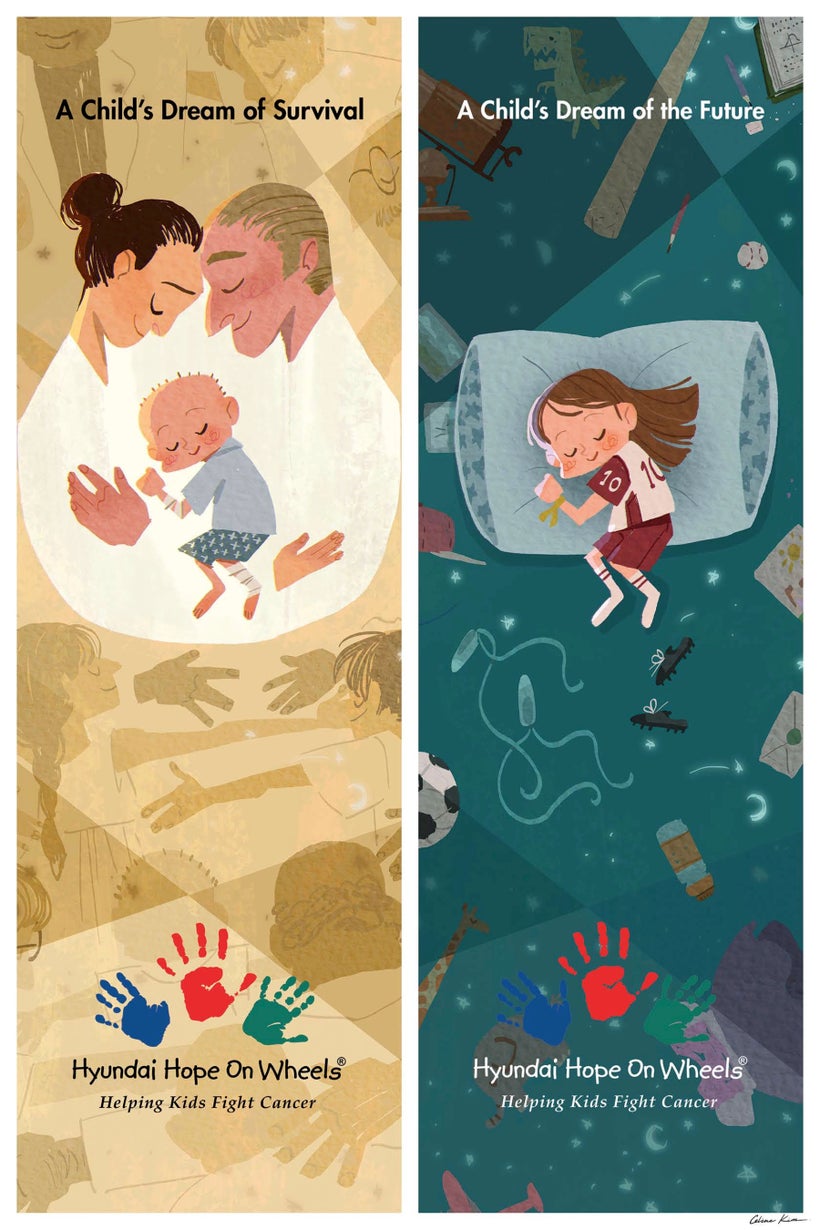 Introduction by Jonathan E. Agin, JD
I have known Zafar Brooks for several years now, and I am proud to consider him a friend in the fight against childhood cancer. Each year as September rolls around, Hyundai Hope on Wheels stands shoulder to shoulder with the childhood cancer community and demonstrates a focussed commitment to eradicate pediatric cancer as we know it. By funding significant and impactful research and engaging with those in Washington, DC in the Congressional Childhood Cancer Caucus, Hyundai Hope on Wheels provides more than simply Hope. Rather, Hyundai Hope on Wheels provides evidence that childhood cancer is an important issue at the highest corporate levels. Hyundai is an example of what can be accomplished by engaging corporate partners in the fight. For those of us who have suffered the ultimate loss of a child to cancer, efforts like this continue to provide encouragement and confidence that our children will not be forgotten.
By Zafar Brooks, Executive Director, Hyundai Hope on Wheels Foundation
Kids shouldn't have cancer. Kids should be playing with friends, learning new things at school, riding bikes around their neighborhood – just being kids. The hard truth is that every thirty-six minutes, a child in the United States is diagnosed with pediatric cancer. That's right -- every day, a classroom full of kids will find out they have cancer. Their lives are upended. Their childhood interrupted. September is National Childhood Cancer Awareness Month. It's an important time to shine the light on pediatric cancer, and bring awareness to the cause.
For the past 18 years, the Hyundai Hope on Wheels Foundation has been active in the fight against pediatric cancer. This year, during the month of September, Hyundai Hope on Wheels will award 34 research grants, totaling $7.5 million. These grant dollars will go to researchers at Children's Oncology Group member organizations, who are working on innovative approaches and novel therapies to combat childhood cancer. Research is a critical part of the story, and the work we do.
But there's another side to the story – the human side of those who are battling the disease. The hope, resilience, determination, and resolve of these brave children is a story, that Hyundai Hope on Wheels is passionate about telling. During our September pediatric cancer awareness campaign, we are pleased to include artwork from an accomplished young artist, who has captured this sentiment so beautifully.
Celine Dahyeu Kim, a Korean-born artist, created two original pieces of art, inspired by the stories of young cancer survivors. Entitled, A Child's Dream of Survival and A Child's Dream of the Future, and donated to the Hope on Wheels Foundation, these pieces will be on display during events in Washington, D.C. the week of September 19 – 23.
Kim is a 2016 graduate of the Art Center College of Design in Pasadena, California and currently works for DreamWorks in feature animation and visual development. The 26–year-old artist was born in Seoul, Korea, and lived in Germany as a young girl. She received an undergraduate degree in Korea, and moved to the United States to pursue her dream of working in design and animation for motion pictures.
Kim spent time talking with cancer survivors and families, listening to their personal stories. She was impacted by what she heard, and decided to focus her art on the children themselves. "Fighting cancer is not naturally childlike," said Kim. "With my art, I wanted to create a childlike feel, and put the kids in the middle of the work to show the support that surrounds them."
What resonated with Kim was the virtual community that comes together to support children who are fighting cancer from family members, to doctors, nurses, researchers, friends and neighbors. "I want these children who are fighting cancer to know that even if you have cancer, you can still dream." said Kim. "We are here to support you through your journey."
By donating her artwork to Hyundai Hope on Wheels, Kim hopes it inspires people and raises awareness about those fighting pediatric cancer and the need for pediatric cancer research.
To learn more about how to get involved, visit www.HopeOnWheels.org. On the site, visitors can become educated about the disease, share their own stories of survival, or join the conversation on social media using #EndChildhoodCancer.
This post was published on the now-closed HuffPost Contributor platform. Contributors control their own work and posted freely to our site. If you need to flag this entry as abusive,
send us an email
.