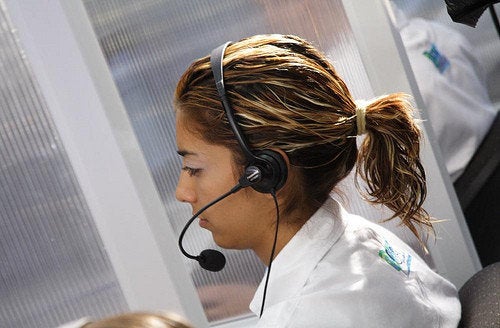 In the summer of 1994, I started working at my family's antique store nestled deep inside the suburbs of New Jersey. As family, I was held to a much higher standard than the other few employees that were there. I would sweep the porch or dust some furniture and invariably there would be a spot I missed or a fingerprint. My grandfather, a World War II veteran, would gruffly point out my obvious oversights and I would start again.
This was the general routine for about eight years as I graduated from cleaning, to store maintenance, to furniture assembly, to delivery and finally to sales. During that very precious time, I obtained something that was more meaningful than my college degree, more valuable than my first internships and something that will be a part of me for the rest of my life, pride in my work.
Pride leads to good customer service, good customer services leads to happy customers, happy customers leads to more business. This is the chain, it never breaks and it will always be true. Many consumers today are willing to deal with poor customer service for reduced prices, but that doesn't last. Great companies are built off of the best service, and in today's economy, your business can't afford anything less. With Internet review sites and the growth of consumer experience networks, you can't hide behind your price slashing forever.
Recently, I discovered a growing carpenter ant issue in my house. Nothing serious, but something that definitely commanded attention. Knowing very little about the extermination industry and needing immediate resolution of the issue, I turned to a local branch of a nationwide extermination company. After a quick call and a small deposit I was guaranteed next day service. The sales rep was even kind enough to confirm this with the local branch manager.
The service was scheduled for the next workday and was slated to take place within a four hour window, 8 a.m. to noon. I hate windows, I like appointments. This was my first indication that I was in for it. Having dealt with many "windows" before, I knew what to expect and my five-star service expectations were already diminishing before my eyes.
The next day I begrudgingly rolled out of bed at 6 a.m., fed my two dogs and locked them away so that they wouldn't bother the service technician. I proceeded to wake my two year old son up an hour early, fed him and shuttled him off to daycare. I returned at 7:45, just minutes before the start of my scheduled service. It has been my experience that if you are not home within thirty minutes of "the window" the expected service will be early. The service person will come and go saying no one was home and leaving the consumer to start all over again, often with an associated rescheduling fee. There I sat patiently at home waiting for the doorbell, cup of coffee in hand and a firm eye out the window.
Around 11:30, the phone rang again. My scheduled times were no longer available and they had to move my "window" to 1 to 5 p.m. I expressed my mild dissatisfaction and stepped out for a quick lunch before the next four-hour waiting period began.
Sometime after 3 p.m. the phone rang again, but this time I was greeted with the very polite but uncaring service technician. His current job was running long and he wouldn't make it until after 5:30 p.m. At that point I snapped, metaphorically. It was more of an epiphany really. I very nicely told him that I would be home until 5 p.m., if he made it by then he could have my business, if not I would find someone else. With no surprise, no one showed up. In fact I didn't even get a call trying to reschedule. They genuinely didn't care. This company even had my credit card ready to charge, a "closed deal" as some would say, and they failed.
The next day, I made three phone calls and found a local exterminator that was eager to come out the same day and do the job at my convenience. He was polite, accommodating, and truly cared about me as a customer and as a person. He treated me with respect and because he did, I gave his card to my neighbor.
We as consumers are too used to being treated like we are an inconvenience. In this economy, there are small businesses starving for work. There are people who take pride in what they do and there is a change happening. Large companies are closing their doors in droves while small businesses are starting to flourish once again. It's only a matter of time before the pendulum swings and this extermination company closes their doors, because they chose volume over quality. They overbook and under deliver, they don't hire or empower people that care about what they do and they certainly don't care about you, the consumer.
I often think about that 12-year -old boy that cleaned furniture and swept the porch, over and over again, under the watchful eye of a military veteran. I wonder why people don't care anymore, why they have no pride. I'm appalled at the thought that making a dollar is worth more than gaining a customer for life. I think about how you have to go the extra mile, because if you don't, there is certainly someone standing next in line just waiting to take your place.