by Kendra Vizcaino-Lico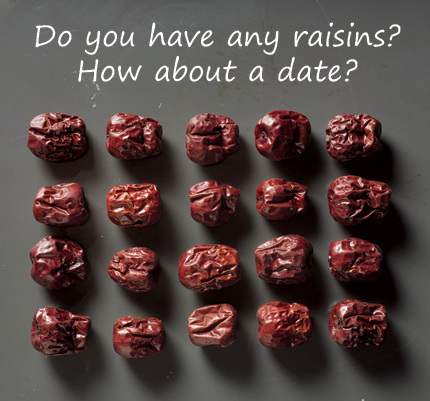 Bad pickup lines are an unfortunate, and unavoidable, part of the singles scene. And, with Valentine's Day just days away, people may be getting desperate to find a date before it's too late. That means these feeble ice breakers might be even worse than usual. Just for fun, we decided to come up with some of our own cornball come-ons:
"You must be a BLT because you're bacon me crazy."
"There may be lots of fish in the sea, but you're sashimi grade."
SEE MORE: 41 Edible Ways to Say 'I Love You'

"I don't want a pizza you, I want the whole pie."
"You're like noodle soup, I could never pho-get about you."
"Po-tay-toh, po-tah-toe, to-may-toh, to my place?"
"Want tequila little time together?"
"You must be an omelet because you're making me egg-cited."
SEE MORE: America's Top Sommeliers On Their Favorite Valentine's Day Wines Under $30
"Will you share these wings with me? I don't want to eat buffalo-ne."
"If you were a pasta you'd be capellini because you're so fine."
"I don't want to sound corny, but I think you're a-maze-ing."
"You must be one spicy dish because you're making my heart burn."
Tell us your favorite cheesy food-themed pickup line.
See more from Epicurious:
Aphrodisiacs to Sweeten Your Valentine's Day
Cocktail Recipes for Your Valentine