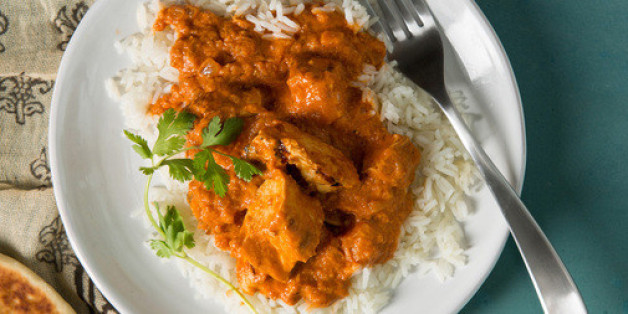 By Paula Forbes
Indian food is a cuisine of contrasting flavors.
What makes Indian food so delicious? Researchers at the Indian Institute of Technology in Jaipur, India analyzed data from thousands of Indian recipes and found that those kormas, dosas, and tandoori chicken dishes you love are actually based on a different flavor principle than those of Western cuisines.
Science has shown that Western dishes tend to be built on combinations of similar or closely related flavors. Indian recipes, this study finds, are all about contrasting flavors. In fact, the more chemically similar two flavorings are, the less likely they'll be paired together in the same dish, according to this explanation of the study at The Washington Post. So a dish that relies heavily on cayenne will probably not include another super spicy (capsaicin-heavy) chile.
Okay, so now that you know why Indian food tastes so unique (and so good), it's time to get cooking. Explore some of our favorite Indian recipes right here: Our Favorite Indian Recipes
More from Epicurious:
This Recipe Has 908 Comments, and They're All Hilarious
20 Must-Try Ways to Pair Items You Already Have In Your Pantry
The 57 Best Cooking Tips of All Time
12 Lightning-Fast Chicken Dinners to Make Now
Chocolate Overload: 10 Must-Try Recipes for True Chocoholics