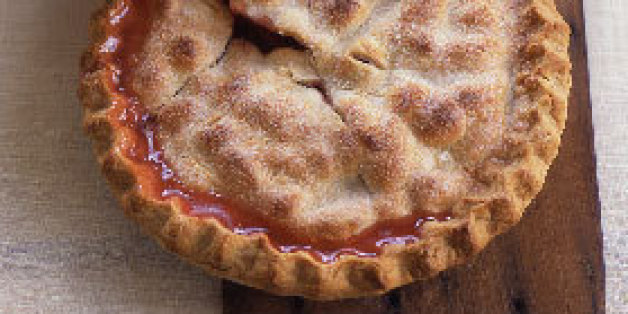 by Rhoda Boone
Summer has officially started! And nothing says summer like pie. For the next four weeks we are celebrating summer with Pie Day Friday, featuring pie tips and tricks every week. First up: the double crust.
So what is the secret to the perfect double crust? Here are a few guidelines to get you started.
1. Keep your cool. Make sure your equipment and ingredients are in a cool place. Cut your butter into small pieces and freeze for at least 15 minutes before you begin. Place water in a small bowl with ice so it is super cold and ready to go. Chill your dough before and after rolling it out, and chill your pie after filling and decorating before you bake it.
2. Try a secret ingredient. Some bakers replace a teaspoon of water with apple cider vinegar for a crust that's extra tender.
SEE MORE: 15 Food That Are Better Frozen
3. Using a food processor is fine. Process the dry ingredients, then add the butter or shortening and process until the mixture is coarse, leaving some pea-sized clumps.
4. Knead the dough. After incorporating the ice cold water (and vinegar if using) in the food processor, gather the dough and knead it a few times on your countertop to ensure all ingredients are well combined. Then wrap in plastic. You can freeze here if desired.
5. Give it a rest. Rest your dough for at least 1 hour in the fridge before rolling it out.
SEE MORE: The 25 Best Coffee Shops in America
6. Sweet success! If making a double crust pie, don't forget to cut a few slits to let steam escape. For a pretty brown crust, brush with 1 beaten egg and a little water before baking. Make sure you cook your fruit pies until the mixture is bubbling and oozes slightly. And if the crust begins to over-brown before the pie is completely baked, crimp foil around the edges.
Feeling confident? Try this fabulous Apricot Raspberry Pie.
More from Epicurious: