It seems like our kids are growing up faster and faster, as was the case for one 7th grader in California who's already encountered a number of existential crises we can all relate to.
A good friend of mine who teaches walked into his classroom this afternoon to discover that one of his students had decided to enumerate their introspections on the classroom board: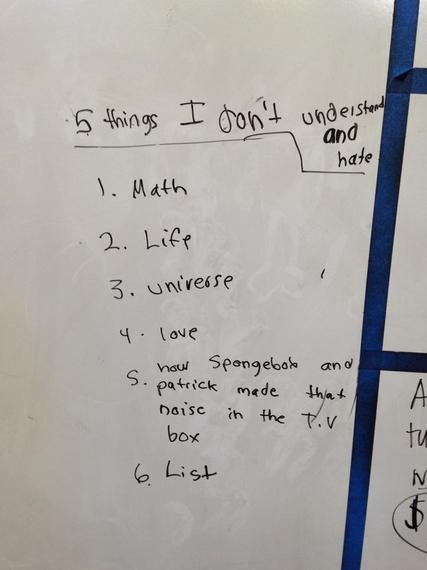 The list, titled "5 Things I Don't Understand And Hate", is as follows:
1) Math
2) Life
3) Universe
4) Love
5) How Spongebob and Patrick made that noise in the TV box
6) List
I'm right there with ya, buddy.
One thing this student already understand full well: the shareability of listicles, even giving us a bonus item.
Stay strong, little guy.