I once again traveled south to TAG (Toy Art Gallery) this time to see The Crawling Dead Custom Autopsy Baby show. Coming from the mind of Jeremi Rimel, the creator of Miscreation Toys' Autopsy Baby. Now some of you may see something a bit frightening, strange, scary and, in some cases, hideous! I, however, am called to this figure. I love it. If push came to shove, I might not be able to articulate the reason, but suffice it to say, it ranks up near the top of my favorite figures and platforms.
Over 50 amazing artists, Absurd Toys, Big C, Bob Conge/Plaseebo, Brent Nolasco, Chet Zar, Cop-A-Squat Toys, Deeten, Devils Headquarters, Dlux, Dr. Hill, Dskione, DuBose Art, Eckotyper, Elegab, Ferg, Frenzy Bros., GalaxyPeople, GERMS, Goreilla, Greg Mishka, Grizlli Atom, Grody Shogun, Hip Hop Robot Tattoo, iROC, Jason Freeny, Jay222, Jeremi Rimel, Jim Koch, Jon-Paul Kaiser, Kenth Toy Works, Killer Bootlegs, L'amour Supreme, Lil' Japan, Martin Ontiveros, Matt Perez, Matthew Dutton, Michael Pro, Mikee Riggs, Mutant Vinyl Hardcore, Naaoto Hattori, Nebulon5, Necessary Nonsense, Nicole Rimel, Paul Kaiju, Retroband, Scarecrowoven, Shirahama, The Committee Of Public Safety, The Pizz, TKOM, Topheroy, Velocitron and more sunk their teeth into deliciously gross chunk of articulated vinyl and created some truly wicked customs.
Jeremi Rimel from Miscreation Toys has this to say:
Remember when you were a kid and would lift a big rock up just to see all the nasty bugs squirm underneath it? I aim to capture that same sort of feeling when you lay eyes one of my toys. I make art because it helps me enjoy life more, turning an idea into a physical object is an incredible feeling. Seeing these strange creations come to life makes me laugh inside.

"Autopsy Zombie Staple Baby" is the first reproduced sofubi doll in my series of original horror art dolls I've been calling "Autopsy Babies" over the years. The concept came to life from my interests in horror films, toys from the 80s and an unusual need to gross people out.

I had a little brother Warren who passed away along with my Mom in 2010, he was my biggest fan and loved the weird and deranged sculptures I would come up with. I will always have him in my heart and continue to create no matter how weird it gets.
The Crawling Dead runs through March 29. Enjoy!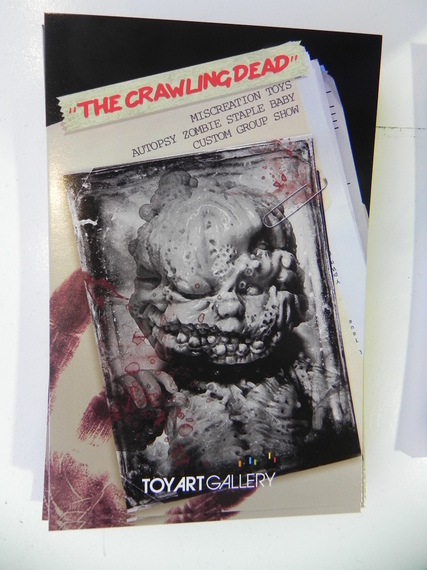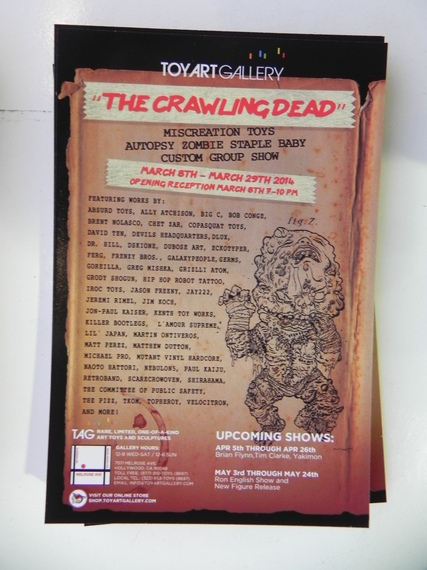 Absurd Toys: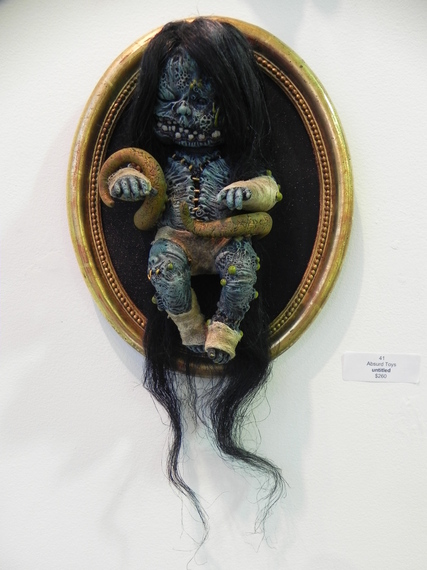 Topheroy X Miscreation Toys: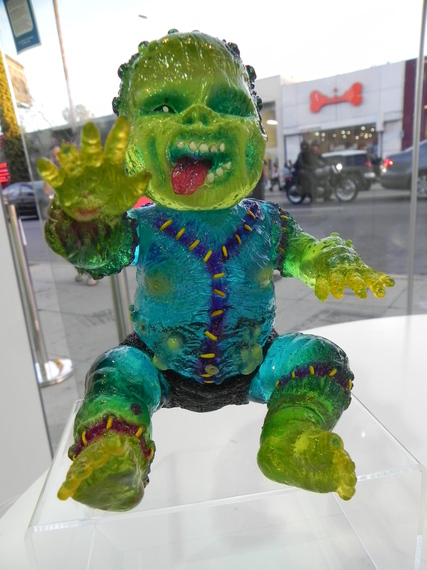 MutantVinylHardcore: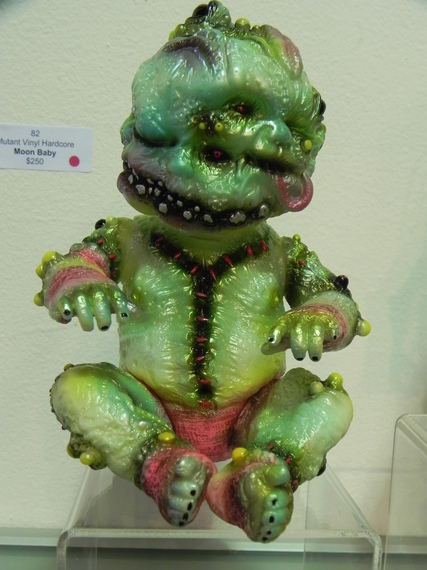 Paul Kaiju: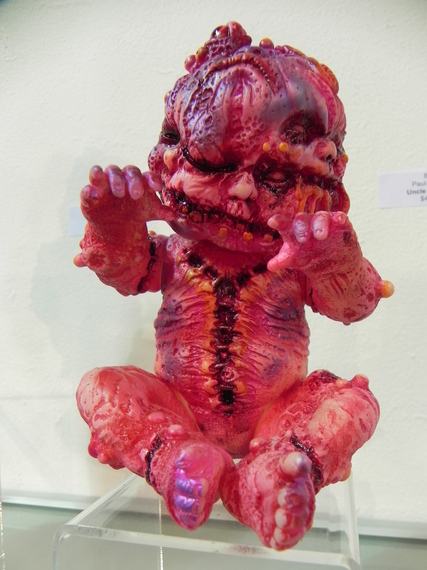 Jon-Paul Kaiser: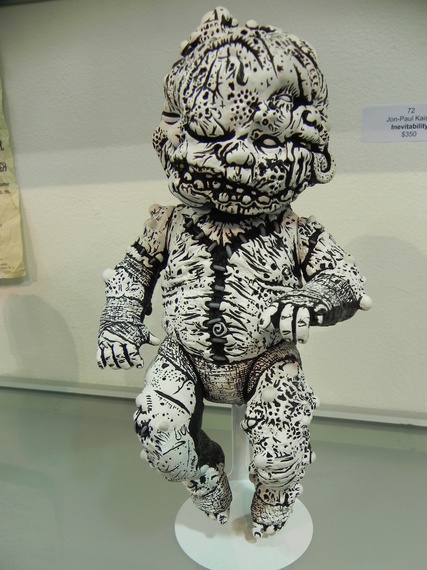 Collin "Big C" Hoffman: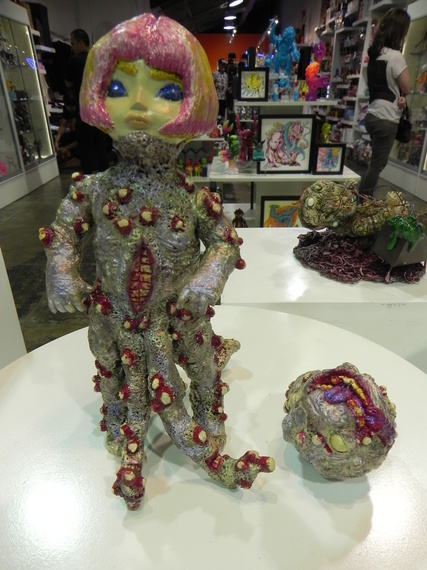 Nicole Rimel: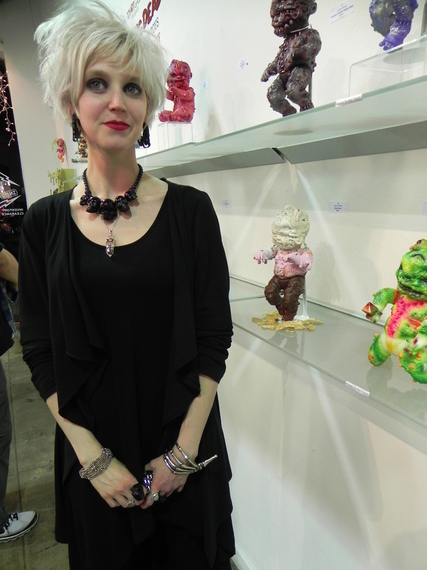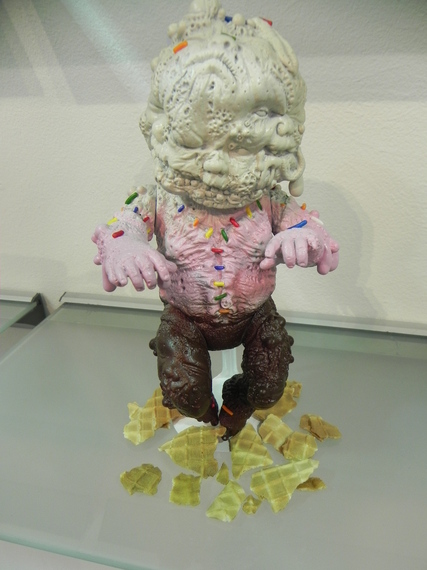 Jeremi Rimel: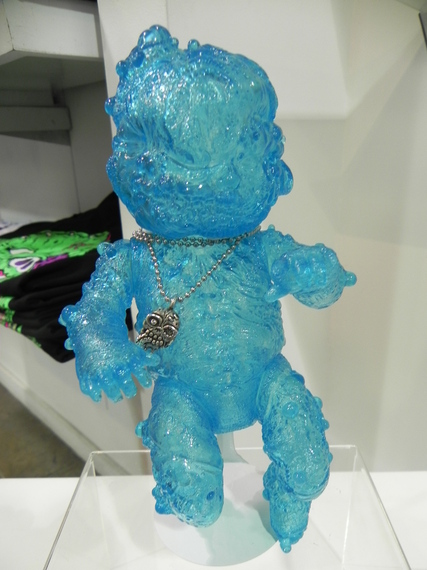 Clay "Ferg" Ferguson: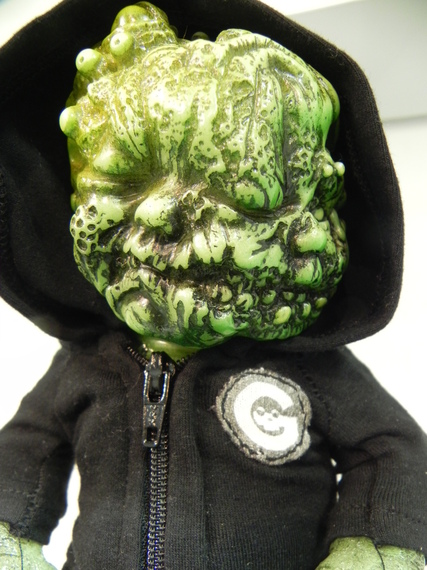 If you like what you see, then go to AFTimes.com for more than 400 photos! Including the Batmobile!