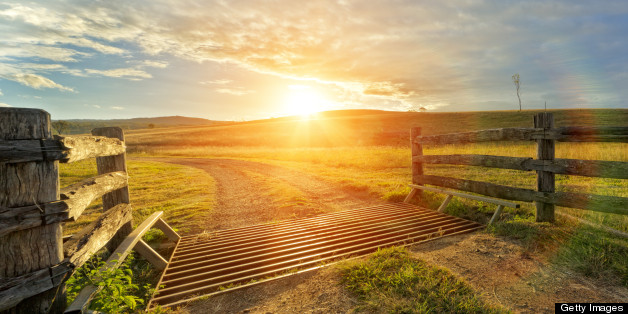 By a vote of 15-5, the U.S. Senate Agricultural Committee finally approved the 2013 Agricultural Reform Food and Jobs Act otherwise known as the farm bill. It will go to Congress for a vote as early as next week. After months of extensions and some breathtaking backdoor dealing, it's time to ask: What are we -- and our rapidly eroding farmlands -- getting out of the bargains being cut between a handful of legislators and the powerful agribusiness lobby?
This massive bill, expending roughly $100 billion annually, helps define America's food and farming landscape -- what gets planted, what we eat, and what it costs -- yet the consumers, farmers, and workers most affected have no voice in how that money is spent.
Agribusiness spends more than $100 million a year to ensure the bill meets their interests -- such as billions of dollars for large-scale industrial farming of commodities like corn and soy, with meager (if any) funds to promote sustainable organic agriculture, local foods, fair prices for farmers, and basic justice for the workers who harvest and process our food.
Corporate control over our food and farming is profound, and must be checked. With four corporations controlling 50 percent or more of most major commodities and meat production, and running the supermarkets most Americans shop in, big food has the economic and political clout to dictate farm bill policy.
This power was on full exhibit in January when, amid worries about the "fiscal cliff," Kentucky Senator Mitch McConnell and Vice President Joe Biden struck a New Year's Eve deal that cut out funding for dozens of programs that would improve our diets, our farmlands, and rural economies.
According to the National Sustainable Agriculture Coalition, the McConnell-Biden deal "disposed of programs for new farmers, minority farmers, healthy food markets, rural job programs, renewable energy, specialty crop and organic research, and organic farming, and protected every last red cent of direct commodity subsidies."
Every five years or so, it's the same story: Hundreds of groups from across the country mobilize their limited resources in a valiant effort to help steer the farm bill toward principles and programs fostering sustainability, healthy foods, and basic equity for farmers and workers. Then, after months of hard toil, the final deal gets cut and these crucial goals get cut out.
It's time for a radical shift both in food and farm policy, and in how food movements approach the farm bill behemoth. In a new in-depth Food First Backgrounder, author and journalist Christopher Cook examines the fiasco of this latest farm bill and argues for a new approach to build real power for real change.
As the farm bill resurfaces for debate this week, with so much at stake, please read this important piece on the need for a coherent alternative vision and greater unity in the ongoing struggle to make food and farm policies reflect the needs and realities of the rest of us instead of a powerful few.
Armando Nieto, Executive Director of the Community Food & Justice Coalition reflects the sentiment of many grassroots advocacy groups who believe we need a stronger public voice to get a bill that works for everyone: "We have a unique opportunity to weigh in on what an equitable farm bill can be because of congressional dysfunction. Raise your voice and demand a farm bill based on equity for farmers, farm and food workers, and access to healthy food for all."