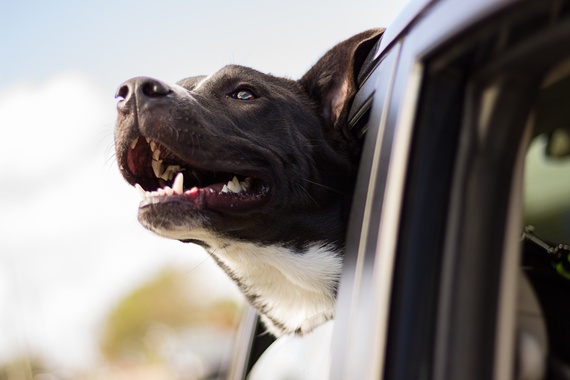 I have heard people refer to a hospice or nursing home as God's Waiting Room, a place where one goes to die. The final chapter. Why not consider hospices a new place to live life? While the body may become incapacitated, the spirit does not suffer the same handicap. It is always able to grow and discover new things. It is able to have a new life. At the Sunnybrook Veterans Center in Toronto, where the average age is 93, residents are learning new skills and rediscovering things about themselves, things they were unable to do while engaged in war. The hospice program at Interim HealthCare of Upstate South Carolina lets its new residents know, "It's about what you do even after you've done it all."
When the physical body no longer needs to be energized, the spirit is free to roam and focus on new interests. These interests may often involve arts such as literature, painting, and especially music. Music tends to be a powerful connector to the human spirit. A program originally created to connect Alzheimer's patients with distant memories, has now broadened to nursing homes and hospices across the United States, Canada, and Europe. Music and Memory brings personalized music into the lives of the elderly or infirm through digital music technology, vastly improving the quality of life. In fact, Wisconsin's Department of Health Services realized the benefits of this effort and brought it to 100 nursing homes throughout the state. In my own experience, I recall a health care chaplain who sang hymns with a Baptist woman who was at the end of her life bringing smiles and contentment to her final days. This chaplain happened to not be a Baptist. This shows that when offered at the end of life, music can bind with other healing efforts to address the spiritual needs.
Who doesn't smile at a friendly puppy? Affectionate pets are an increasing presence at nursing homes and hospices. Such animals and their owners are trained to provide comfort and a special kind of friendship and affection to residents. At a Vitas Hospice, one pet volunteer told of a woman who immediately put her arms around the dog and held him for 15 minutes. The woman passed away the next day and her husband, who hadn't thought his wife would be interested in the dog, later said that it was the first time in three years that he had seen her smile.
Spiritual care does not mean to suggest it is solely about religious belief, though for many it is strongly grounded there. Rather, it looks broadly to the values, hope and dreams, concerns, and fears that collectively accompany an individual on a care journey. Spirituality means something different for almost everyone. And many health care organizations are coming to realize that spiritual care matters to the patient's or resident's comfort and wellbeing. It helps them feel understood, heard, and respected. Recently, the Spiritual Care Association, an international multidisciplinary association of health care professionals, clergy and organizations, was established to make spiritual care a priority so that more people in need, regardless of religion, beliefs or cultural identification, receive effective spiritual care.
Going into a hospice is not about giving up, which is sometimes an unfortunate reflection of health care providers as well as patients and their families. However, those who have experienced a hospice where spiritual care is available -- either as patient, family, or worker -- tell a different story. Life in such a facility involves a reordering of priorities and an opportunity to embrace what's important.
I know of a 92-year-old man, a former soldier, pastor and business owner, who obviously understood the importance of such care. He has spent his time as a nursing home resident researching just what he is living through. Working at his computer, he not only chronicles his own aging process, but learns how people die all around the world. He began writing and publishing his own acerbic and often humorous reports on the process of dying physically, while his spirit was obviously alive and well, full of energy and purpose.
As American writer Edith Wharton said, (1862-1937) "In spite of illness, in spite even of the archenemy sorrow, one can remain alive long past the usual date of disintegration if one is unafraid of change, insatiable in intellectual curiosity, interested in big things, and happy in small ways."
Follow Eric J. Hall on Facebook!
Follow Eric J. Hall on Twitter: www.twitter.com/ericjhall2