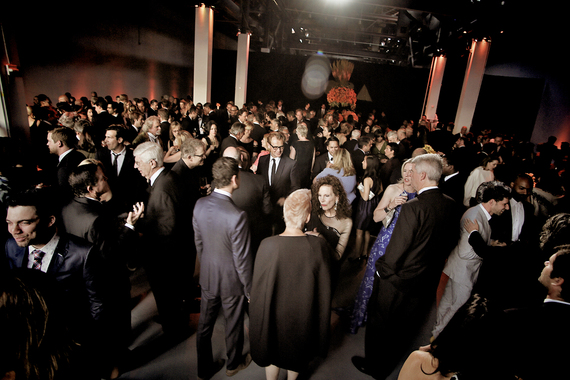 Philippe Vergne dead center among the many guests who attended the MOCA Gala.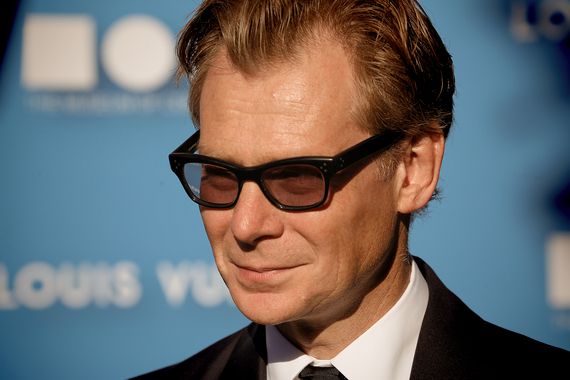 MOCA Director Philippe Vergne. Photo by EMS.
On Saturday May 30, 2015 I photographed the mondo-chic attendees of The Museum of Contemporary Art, Los Angeles 36th Annual Gala as they arrived at The Geffen Contemporary at MOCA in Downtown Los Angeles' Little Tokyo. The images below are part of my continuing N(art)rative Series, which captures significant happenings in the art world through photo essays. Communications Coordinator at MOCA, Eva Seta, granted me special access to capture the night with candid and straightforward story-telling photo essays of the art world for which I'm known. This year's event honored California artist and legend John Baldessari, universally known for his conceptual artwork--collages and mixed-media installations that combine photographs, film stills and images from advertising with appropriated text from other sources; conceptual videos; and performance pieces -- and for his famous statement, "I will not make any more boring art."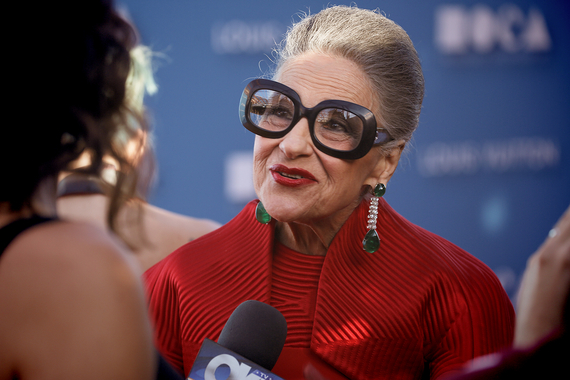 Joy Venturini Bianchi. Photo by EMS.
When I photographed the event this year, I and others could not help but notice the absence of Chris Burden, who had attended many MOCA openings with his wife and international art star, Nancy Rubins, was sorely missed by this year's patrons and supporters. Burden's name was on the lips of many I spoke to throughout the night.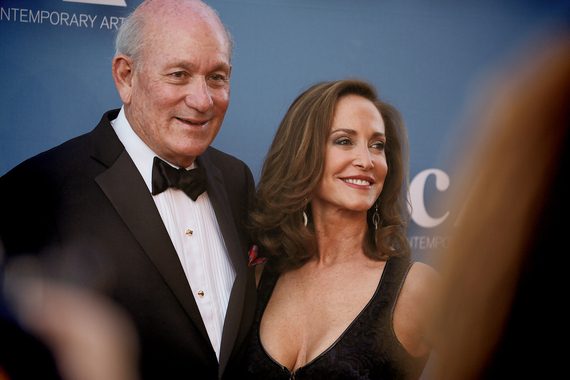 Bruce Karatz, Lilly Tartikoff Karatz. Photo by EMS.
Guests enjoyed hors d'oeuvres by Wolfgang Puck and cocktails served outdoors under a canopy designed by world-renown LA-based architect Frank Gehry, while DJ Kiss played a live set. We were also invited to view the current William Pope.L: Trinket exhibition, featuring recent work by the Chicago-based artist who is considered an "essential figure in the development of performance and body art since the 1980s."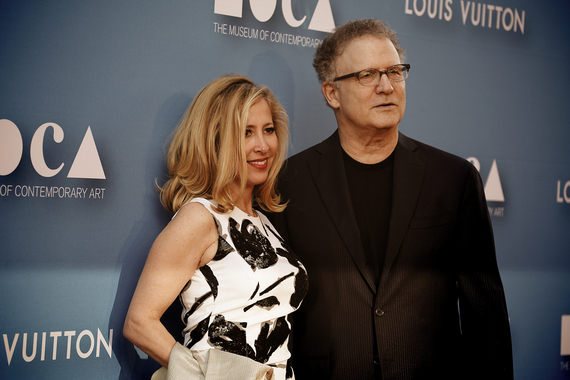 Kimberly Brooks, Albert Brooks. Photo by EMS.
Presented by Louis Vuitton as part of the luxury goods company's continuing effort to celebrate arts and fashion, the red carpet gala netted over $3 million for future endeavors. MOCA's current endowment has reached a historic high of over $120 million, insuring that the museum, founded in 1979, will continue to will continue its mission "to be the defining museum of contemporary art." Towards that goal, MOCA offers three exhibition locations in Los Angeles, with a permanent collection of more than 6,800 objects, further enhancing and securing Los Angeles' position as a international art city.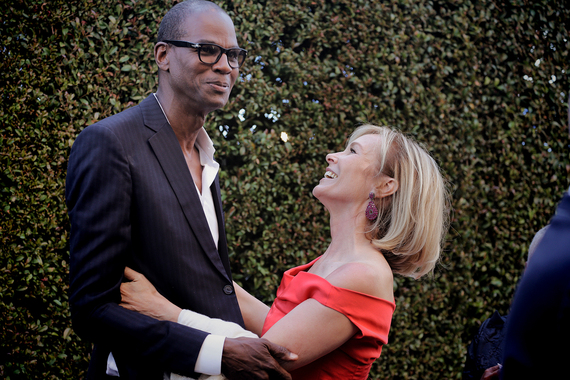 Mark Bradford and Deborah McLeod. Photo by EMS.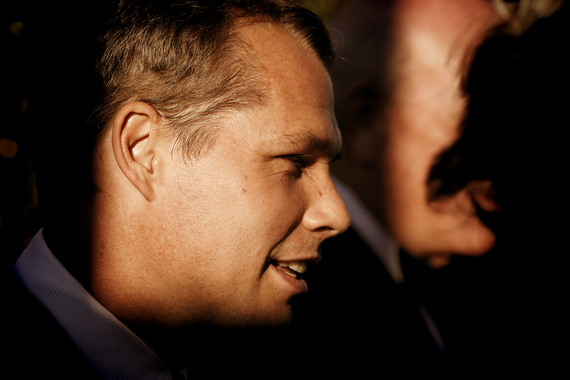 Shepard Fairey. Photo by EMS.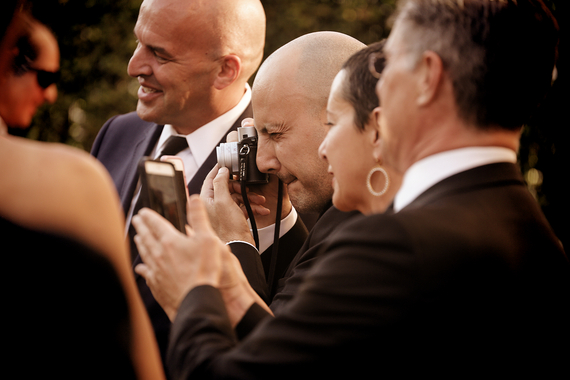 Stefan Simchowitz. Photo by EMS.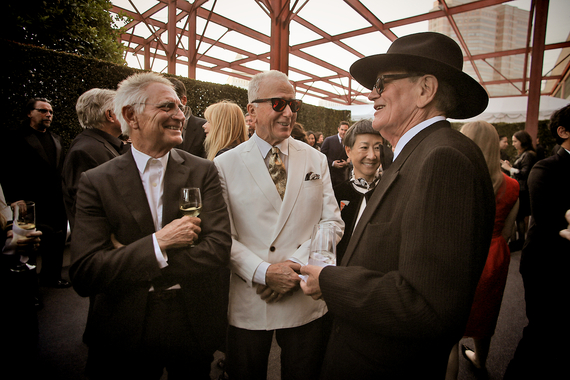 Chuck Arnoldi, Billy Al Bengston, and James Hayward. Photo by EMS.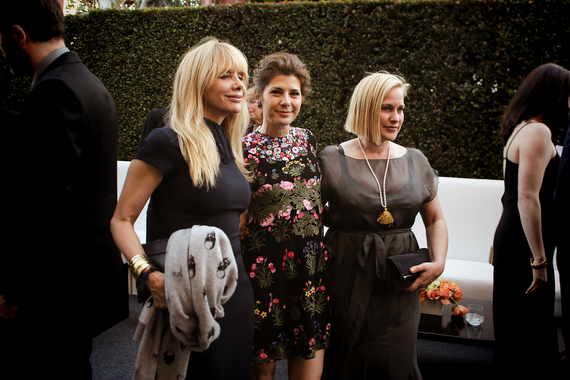 Rosanna Arquette, Marisa Tomei, Patricia Arquette. Photo by EMS.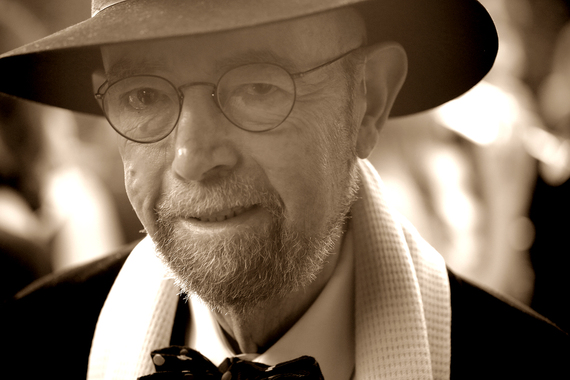 Sidney Felsen. Photo by EMS.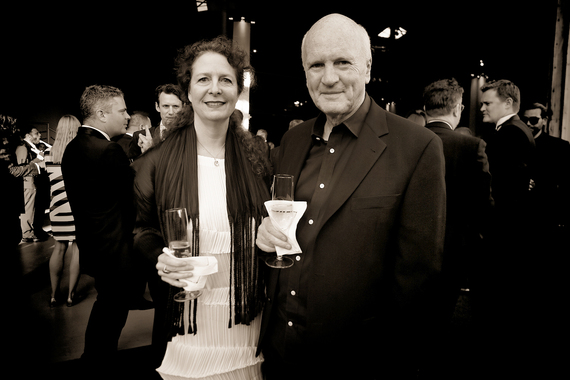 Jennifer Kellen and Doug Chrismas. Photo by EMS.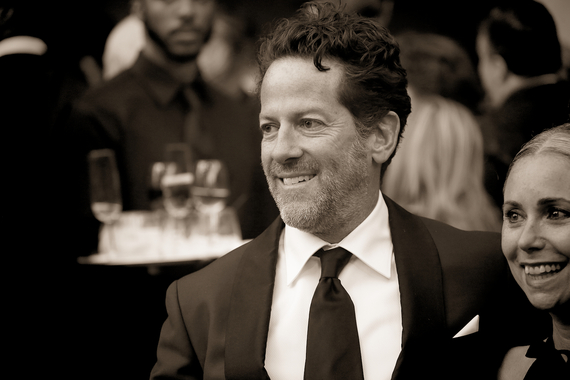 Tim Blum. Photo by EMS.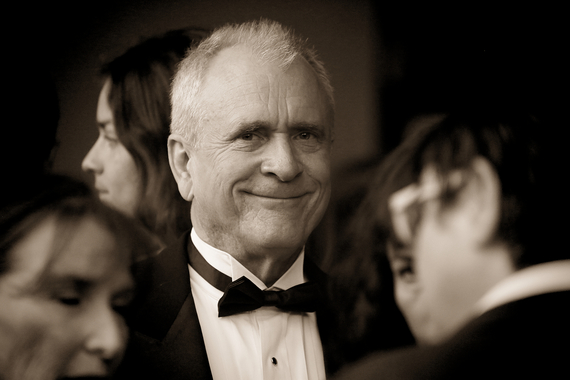 Frank Lloyd. Photo by EMS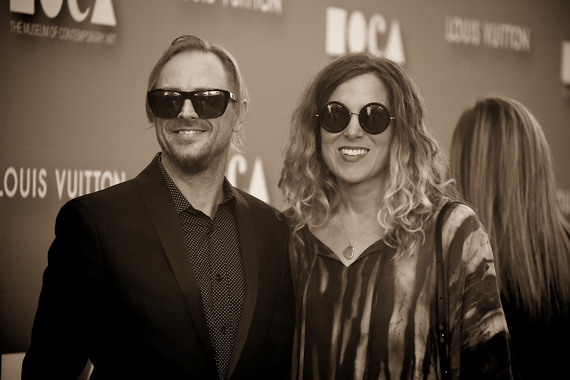 Sterling Ruby and Melanie Schiff. Photo by EMS.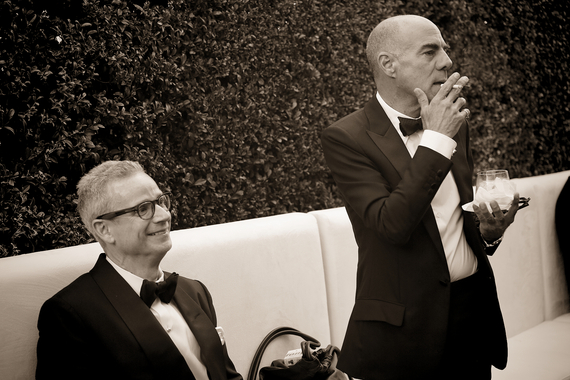 Marc Foxx (right). Photo by EMS.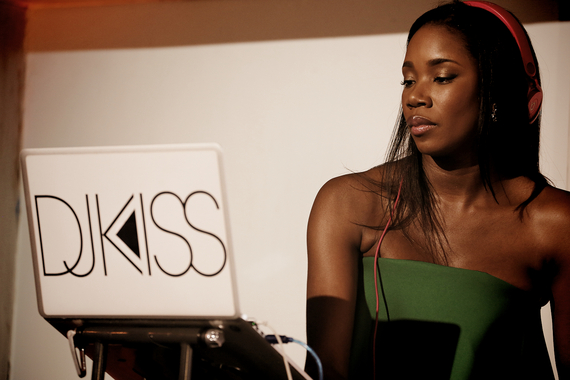 DJ Kiss. Photo by EMS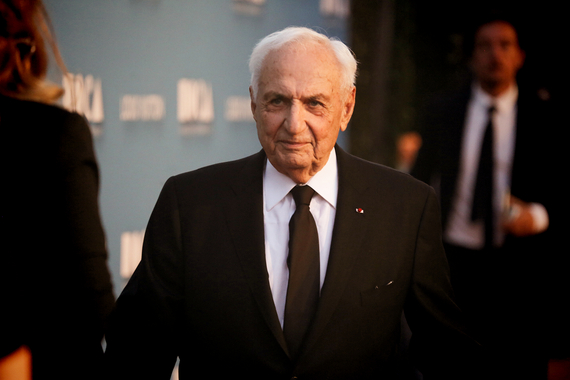 Frank Gehry. Photo by EMS.
This article is part of an ongoing photojournalism survey of art exhibition openings titled EMS N(art)rative. Through my lens I document a photographic essay or visual "N(art)rative" that captures the happenings, personalities, collectors, gallerists, artists and the art itself; all elements that form the richly varied and textured fabric of the SoCal art world. This reconnaissance offers a unique view for serious art world players to obtain news and information on the current pulse of what's in the now, yet capturing timeless indelible images for posterity and legacy. Here is EMS N(art)rative Twenty-Six.