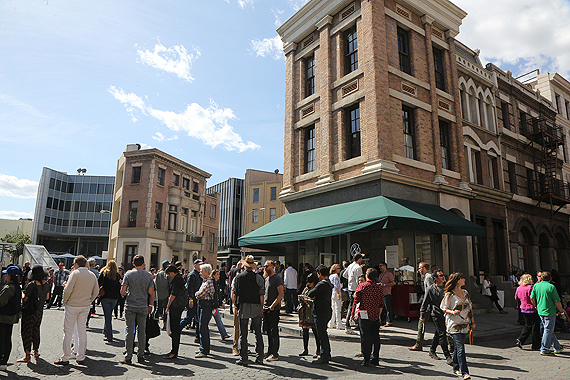 Paris Photo LA on the Paramount Studio lot. Photo by EMS.
Paris Photo Los Angeles kicked off it's sophomore year once again at the infamous outdoor set of Paramount Studios in Hollywood. Most notably, this year was the Autumn like weather. Attending the three-day weekend, one was torn between wearing a t-shirt or a hoodie, unlike the sweltering heat from the year before. Nevertheless, all the great international galleries filled the soundstages and open sets along the corridors and streets within Paramount.
I'm presenting my favorite images from the weekend as part of my ongoing N(art)rative Series of important happenings throughout Southern California's art scene.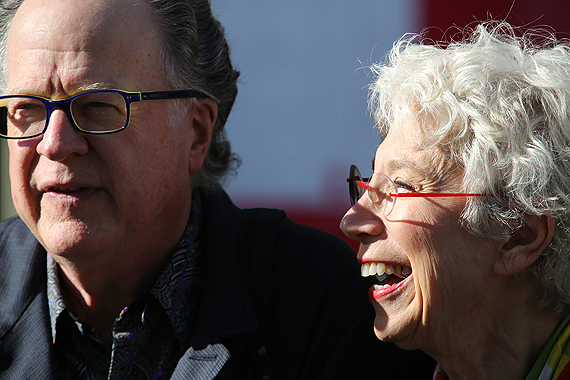 Willard Huyck and Jo Ann Callis. Photo by EMS.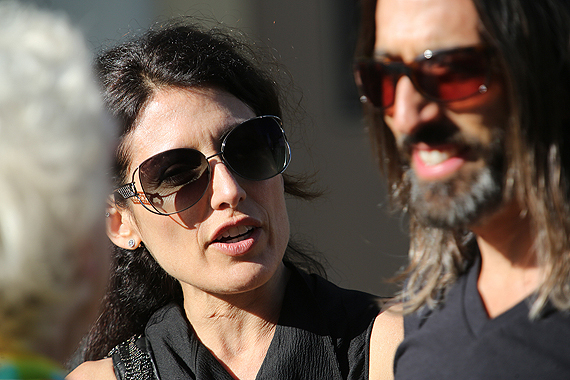 Lisa Edelstein and Robert Russell. Photo by EMS.
FROM THE PRESS RELEASE:
Paris Photo Los Angeles, the US edition of the world's most celebrated art fair for works created in the photographic medium, has taken place at Paramount Pictures Studios April 25th-27th, offering the ideal setting to explore how artists have been and are using photography and moving image in their work in the 20th and 21st centuries, and welcoming more than 16,000 visitors.

81 leading international galleries and booksellers from 18 countries presented historical and contemporary bodies of works by renowned and emerging artists in the legendary Paramount Pictures' soundstages. The New York Street Backlot, the one-of-a-kind replica of New York City's streets, has been dedicated to the presentation of cutting-edge solo shows, Young Gallery exhibitions, and bookseller projects, each exhibiting within an exclusive movie set.

The public program is also an important component of the fair. Built around cultural events involving artists, art world professionals, collectors, and cultural institutions, this year's program has included special exhibitions and the Sound & Vision series of conversations and screenings.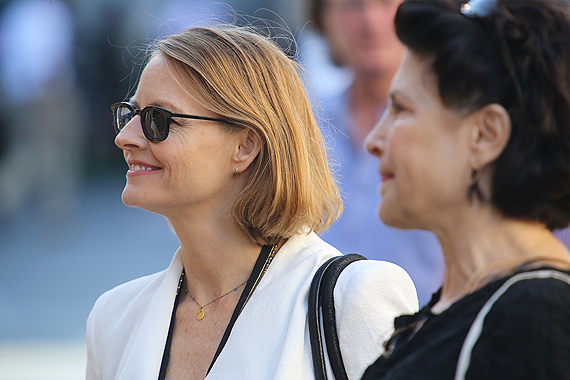 Jodie Foster. Photo by EMS.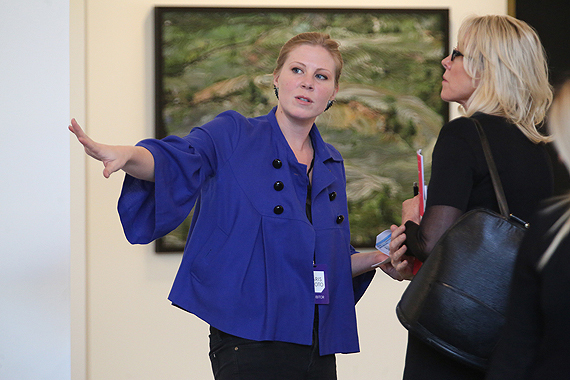 Alex Magnuson. Gagosian Gallery. Photo by EMS.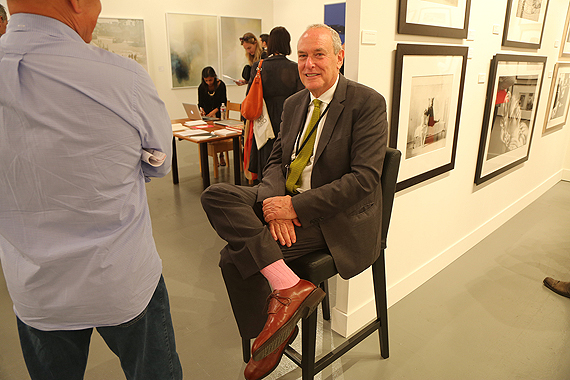 Peter Fetterman. Peter Fetterman Gallery. Photo by EMS.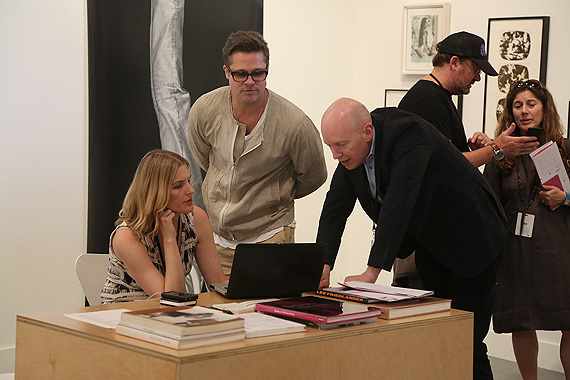 Brad Pitt and Marc Selwyn. Photo by EMS.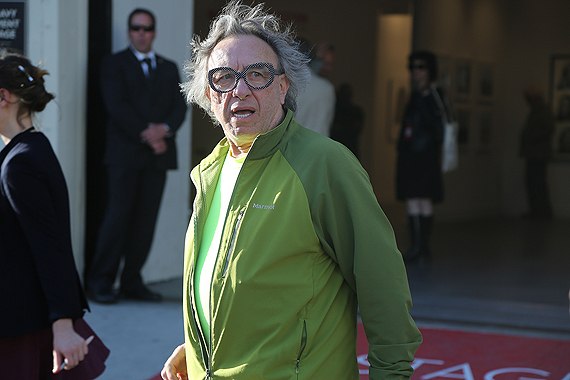 Joel-Peter Witkin. Photo by EMS.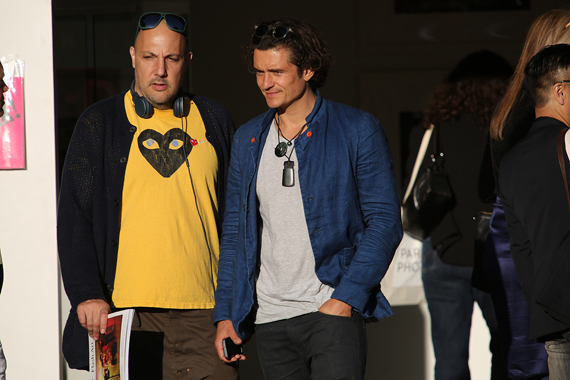 Orlando Bloom. Photo by EMS.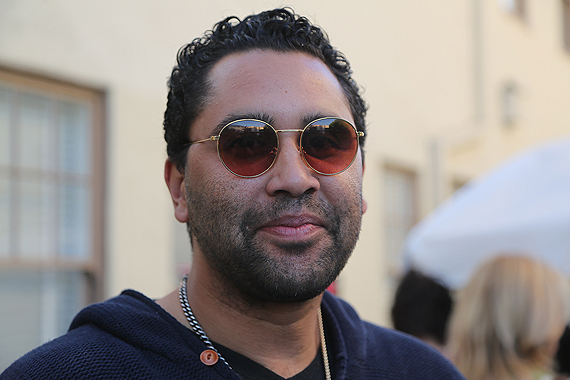 RETNA. Photo by EMS.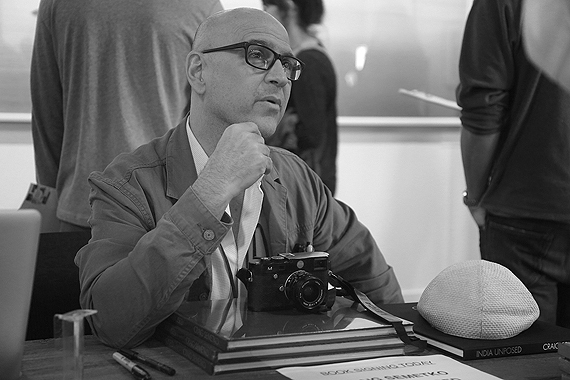 Photographer Craig Semetko at the Leica booth. Photo by EMS.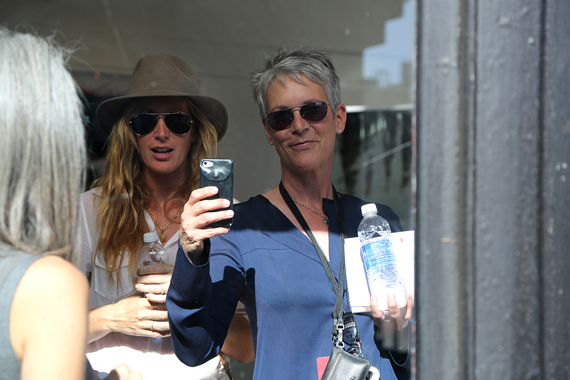 Jamie Lee Curtis. Photo by EMS.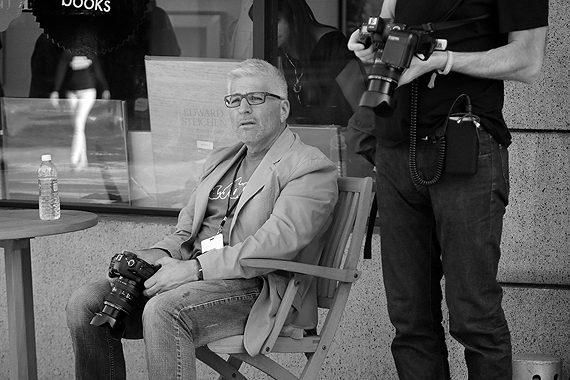 Photographer Ted Soqui. Photo by EMS.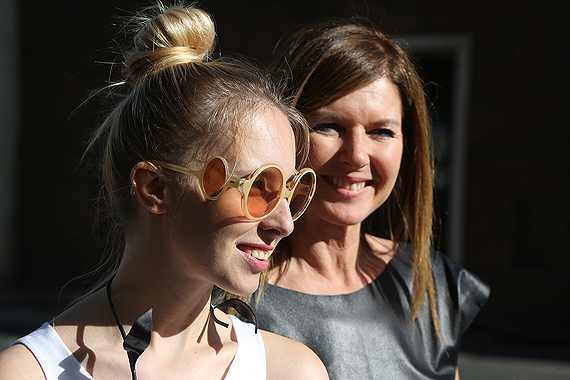 Aliona Kononova and Llyn Winter. Photo by EMS.
This article is part of an ongoing photojournalism survey of art exhibition openings in SoCal titled EMS N(art)rative. Through my lens I document a photographic essay or visual "N(art)rative" that captures the happenings, personalities, collectors, gallerists, artists, and the art itself; all elements that form the richly varied and textured fabric of the SoCal art world. This reconnaissance offers a unique view for serious art world players to obtain news and information on the current pulse of what's in the now, yet capturing timeless indelible images for posterity and legacy. Here is EMS N(art)rative Twelve.