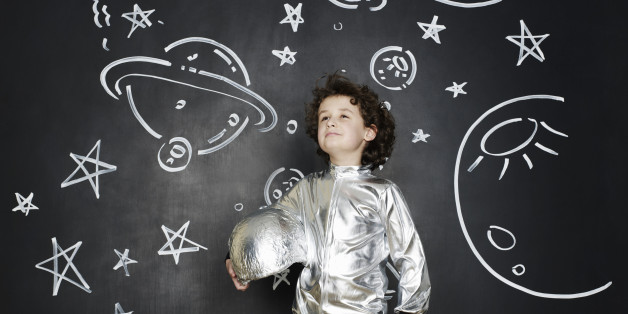 Having worked in the spaceflight industry for just under 20 years, I can testify that for an industry full of rocket scientists, we can be a pretty sentimental bunch. In fact, we're approaching an anniversary this week that evokes a particularly fond memory.
To set the scene, the year is 2004: Republican incumbent George W. Bush is once again declared the President of the United States and Mark Zuckerberg is founding Facebook in his college dorm room. It's a year of stability and potential. And somewhere in between, deep in the desert of Mojave, California, SpaceShipOne is about to become the first privately funded spaceplane to achieve spaceflight.
The Ansari X PRIZE, named in honor of title sponsors Anousheh and Amir Ansari, aimed to drive the creation of a commercial spaceflight industry. A $10 million prize was offered through the XPRIZE Foundation to the first non-government organization to build and launch a reusable manned spacecraft. "Achieve spaceflight twice within two weeks," the rules challenged. "Go make history," they might have said instead. On October 4, 2004, SpaceshipOne did both.
Ten short years later, a thriving commercial space industry has emerged in the United States, creating thousands of high-tech jobs, driven by over $1.5 billion of investment. Across the country, hundreds of companies are democratizing space, expanding Earth's economic sphere, and preserving US leadership in aerospace technology. While many challenges still lay ahead of us, the commercial spaceflight revolution couldn't have matured at a better time.
When the Shuttle program came to an end in 2011, so too did our ability to launch astronauts into orbit from U.S. soil. Instead, we were forced to purchase seats onboard the Soyuz spacecraft from Russian space agency Roscosmos, jeopardizing our future as a spacefaring nation. A few years after beginning the search for a new spacecraft to carry U.S. astronauts to orbit from U.S. soil, NASA awarded the much-anticipated contract. The recent selection of Boeing's CST-100 and SpaceX's Dragon spacecraft is a major step forward for America's continued access to orbit.
Down on Earth, an exciting range of industry sectors are growing rapidly, and exciting opportunities for commerce in and around low Earth orbit are being explored. When you consider that only 536 people have ever been to space, our recent progress and growth potential is startling. Democratization of access to suborbital space is around the corner, and suppliers and service companies are proliferating.
Still, significant challenges remain. Regulatory reform is far from complete, and Congress has adopted a phased approach in regulating commercial spaceflight, with regulatory standards evolving as the industry matures. These legislative agendas require our continued vigilance and input. The debate over a host of issues continues, from indemnification to post-launch and pre-launch authority. Commercial space leaders are in the process of developing a set of industry standards, a comprehensive, collaborative effort that requires significant time and energy. Still, I remain encouraged by the progress we've made.
Reminiscing on a decade of milestones, it's clear that the Ansari XPRIZE marked a new era of commercial spaceflight. We should use October 4th to reflect on how far we've come in ten short years, and to remind ourselves how many challenges we as industry still face in the long road ahead. But above all this weekend, we should allow ourselves to imagine how far we're capable of progressing in the next decade to come, because space is the environment in which our fragile planet exists, and our access to it is undeniably worth preserving.