It was a dark and stormy night....literally. After countless hours of work (mostly by people more capable than myself), Mother Nature hurled a malevolent storm upon the Eastern seaboard on the same evening as the American premiere of the film State of Security. Air travel grounded to halt and both road and rail were snarled with lengthy delays, but our intrepid panelists and dignitaries arriving from Washington DC soldiered through.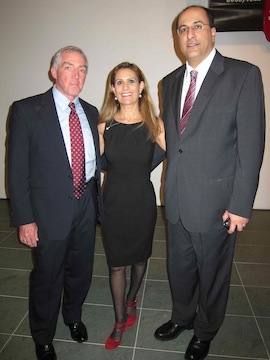 The film shares Richard Clarke's perspective on government following his 30 years of service and centers on his role as counter-terrorism czar in both the Clinton and Bush administrations. S.O.S is a story of the man who found himself squarely at the crossroads of the 9/11 attacks. The symbolism of nature's fury was lost on me at the time but given the subject matter of the film the thankfully benign metaphor of our own powerlessness was very apt in retrospect.
During the evening of the screening, I couldn't help reflect on the fact that it isn't often in life that one gets to interact with historical figures. More unusual still is the idea that historical figures would interact with me. Yet there I found myself in a screening room at the Museum of Modern Art that was packed and buzzing despite nature's best efforts. The U.S. Ambassador to the United Nations Susan Rice and the Consul General of Israel Ido Aharoni were in attendance. Accompanying them were heavily armed Secret Service agents who sported wrap-around shades (it was night) and automatic weapons that are apparently equally fashionable in both downtown Fallujah and Midtown Manhattan. Following the screening, CNN's Senior White House Correspondent Ed Henry moderated a panel discussion that included Richard Clarke, General Paul Eaton, Michele Ohayon (The Filmmaker) and "Mudge" a.k.a.. Peiter Zatko.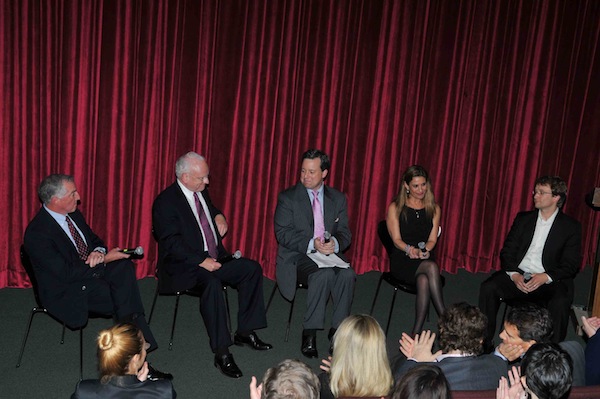 By any standard, General Eaton is from a military family through and through. A man whose own father was an Air Force Pilot shot down in Laos and whose remains weren't recovered until 2004 and now rests at Arlington. He himself spent more then 30 years in the Army serving several combat tours and was the man charged with reconstituting the Iraqi army in the early days of the Iraq conflict. He retired as a Major General and both his sons and his daughter serve in the Military, he could not have more "skin in the game." Peiter Zatko, aka "Mudge" has the upbeat and likable disposition of a surfer but he could easily bring down a substantial part of our modern infrastructure if he were so inclined. He is a guy we are happy is on "our side" and he once famously testified in front of Congress that he could dismantle the internet in under 30 minutes.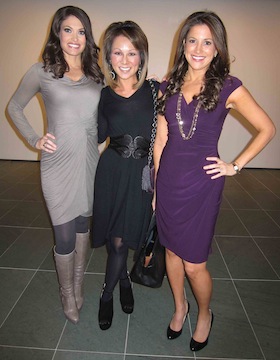 According to the film maker, Academy Award-nominated director Michèle Ohayon, "The film is extremely relevant due to the WikiLeaks events and other unresolved national security challenges that the American citizens are facing, and frankly annoyed by. The film calls for action, not only to my generation but also to our youth, who lost trust in Government. We need to engage them now."
On a night when it was easy to feel powerless against an elemental onslaught that prompted most everyone to stay at home, Richard Clarke and General Eaton demonstrated the first step in meeting a seemingly insurmountable challenge -- first you have to show up.