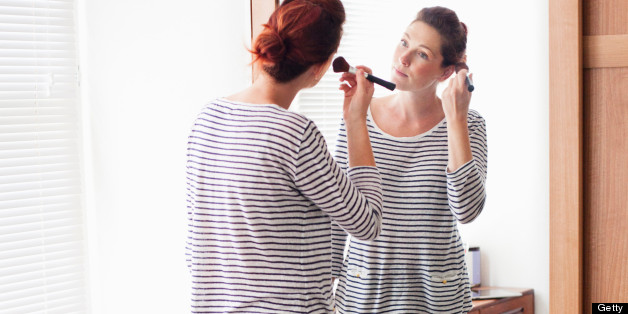 Gwyneth Paltrow Instagrammed side by side selfies of herself -- going from make-up free to glam! She called the transformation "Day-to-Night."
What does day-to-night look like for "ordinary" moms without a make-up team or celebrity events to frequent?
Suburban Mom:
Day... to Night!
WARNING: The transformation is dramatic

Erica Ford is the author of Scotch Tape is Cheaper than Botox, available at Amazon.