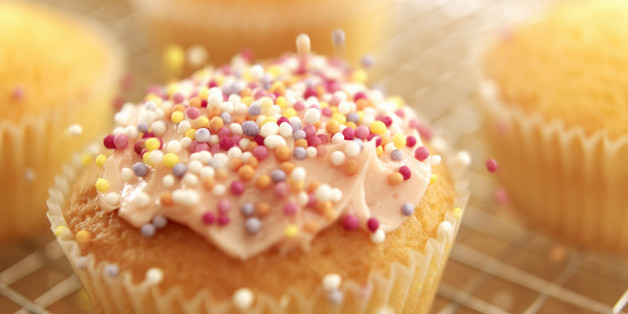 Two weeks before Thanksgiving, my father-in-law passed away suddenly and unexpectedly. We were all shocked and devastated. I really won the in-law lottery; Neil was an incredible man, the kind of guy you knew was special within minutes of meeting him. When you were talking to him, you knew he was really listening and he had a twinkle in his eye that showed he was a man who truly enjoyed life. I spoke with him on Tuesday -- he watches my 3-year-old son with my saint of a mother-in-law during the day -- and on Wednesday morning, he was rushed to the hospital. By noon Thursday, at 61, he was gone.
We spent the next few days in a haze of sadness and shock, going through the motions. Family came in from out of town. Friends were supportive and unbelievably kind -- sending notes and flowers and trays of food. I was trying to hold it together and take care of my husband and maintain a sense of normalcy for my son, whose routine was being turned upside down.
The morning of the wake, my son woke up and wanted to make cupcakes. This was not unusual -- I bake, a lot. It's how I relax and focus. My head is clear and quiet when I hear the whir of my KitchenAid mixer. My hips wish yoga had the same effect on me, but that just isn't the case.
So on the morning of one of the saddest days of our lives, we baked. We made vanilla cupcakes and my son added sprinkles because to him, there is no reason not to add sprinkles to everything. By this time our cousins, who were staying with us, had come downstairs and were telling me what color they wanted their icing tinted, and the three kids sat at the kitchen island and iced cupcakes. It was as "normal" as the day was going to get, and for a few hours, we could forget about what was ahead of us.
Together, as a family, we got through the wake, and the funeral, and then following week when all of our family and friends had gone back home. We tried to figure out how to live life without Neil in it. We went back to work. Our hearts were heavy, especially with Thanksgiving right around the corner. I tried to think if I would ever not feel sad.
And then, right before Thanksgiving, just when I thought I couldn't take any more sadness, I was hit with more life-changing news. I was 8 weeks pregnant, getting an ultrasound, and there was no heartbeat. The heartbeat was there the week before, and then it wasn't. This baby, which we had told our families about, was the ray of sunshine in a very dark time for us, and then it was gone, and so was my sunshine.
People know what to say when you lose a loved one because more often than not, they have experienced that kind of loss. Losing a baby is a bit different. I have friends who have had miscarriages, heard stories and always sympathized, but never truly understood what they were going through until I myself was going through it. It was a club in which I never wanted to be a member.
I felt sadness like I have never felt before. I felt lonely, but only wanted to be alone. I didn't want to talk to anyone, but was upset when no one was checking in. And when they did check in, I got angry at their simple platitudes because no one knew quite what to say, "You will get pregnant again." "At least you have B at home." I was desperately trying to find some control when I felt like my life didn't have any.
And then I realized that the one time I truly feel in control is when I am baking. I know that when I cream butter and sugar, the possibilities are endless. So I started baking -- and I didn't stop. Late at night when I couldn't sleep and during the day with my son, I'd turn to the kitchen. Baking took my mind off of the fact that my life felt completely yucky and funky. It is hard to feel sad surrounded by cookies and cupcakes. I baked for friends and neighbors -- everyone is always happy to receive baked goods, and their happiness made me feel happy. I started visiting my other "friends" -- Dorie and Ina and Martha and Joy -- my baking idols who always inspire me. I pored through my cookbooks and kept a list of recipes I have been meaning to try. I baked my go-tos: chocolate chip cookies with sea salt, Alice Medrich's perfectly fudgy brownies (with sprinkles, of course), my husband's favorite chocolate cake with white icing, a carrot cake for my work bestie's birthday. The act of mixing and measuring and rolling was soothing. I attempted things that had always scared me: yeasted breads and brioche and decadent layer cakes. I started planning out my holiday baking, something I do each year. When I was baking, I wasn't sad. I felt like myself again.
A friend of mine put it perfectly when she told me knows how hard it is to hold up the tent when it seems like the flaps are blowing in a thousand directions and you are trying to grieve at the same time. I am taking it day by day, and trying to hold up the tent as best I can. But I take solace in the fact that my fridge is always stocked with unsalted butter and that one day, I won't feel so sad anymore. But there will always be cookies.