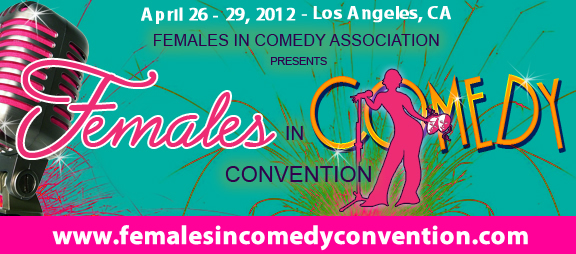 Throughout my life, I have heard time and time again that "women aren't funny!" When I started doing comedy, I was surprised that so many people felt this way about female comics, especially since many of the comedians that I truly admired were, and still are, women!
Sometimes it feels like there is an all-out conspiracy to keep women from being successful in the male dominated world of comedy. Women, no matter how funny, are often ignored, overlooked, harshly judged and paid much less than their male counterparts.
Even when women are acknowledged, women of color, especially those that perform so-called "urban" material, are hardly mentioned at all. Every time I see a random watch list of "Top 25 Funny Females" or "25 Female Comics You Need To Know," I always wonder why sometimes names like Christina Anthony, Tiffany Haddish, Del Harrison, Hadiyah Robinson, Keisha Hunt, Shatara Curry, Alycia Cooper, Yamanieka Saunders, Vanessa Fraction, Joyelle Johnson, Abbi Crutchfield, Leslie Jones, Nyima Funk, Phoebe Robinson, Jessica Williams and many, many others are not on the list. Yet, I've remained optimistic, always hoping that a change would come.

Well, finally Hope has come to save the day... Hope Flood that is.
The Females in Comedy Association (FICA), created by comedy veteran Hope Flood, started off as a Facebook group to give guidance to new comics, while offering networking opportunities to seasoned professional comedians. Now the comedy industry is in for a treat as the first ever Females in Comedy Convention (FICC) is coming to LA April 26th-29th sponsored by the Females in Comedy Association (FICA) and Miss Rich Entertainment.
I asked Hope what inspired her to create FICA and FICC, and she said, "I was tired of female comics being overlooked, not being treated with respect or even taken seriously. The time has come for us to come together and make a statement to the industry that we are here and we ain't going anywhere!"
All of the performances, workshops, panel discussion and networking will happen at The J Spot Comedy Club in Los Angeles. Female celebs participating in the convention include Sheryl Underwood from The Talk; Kym Whitley-comedic actress and star -- We Bought a Zoo and Transformers: Dark of the Moon; Thea Vidale-stand-up comedienne and actress from sitcom Thea and HBO show Opening Night at Rodney's Place; Luenell from the movie Boratz and the Katt Williams Tour; and more.
Female Stand-Up comediennes can register and get more info about the upcoming convention, specific workshops and seminars by visiting www.femalesincomedyconvention.com. Full pass registration also includes a free showcase spot at the convention. The fact that all of the attendees will be given an opportunity to perform in itself is a victory!
"I had a conversation with a male comic the other day and when I told him that I had over 70 female comics registered for the convention and that I have 450 in our Facebook group he said he didn't even know that many female comics existed," says Flood. "This is why it is so important for organizations like FICA to succeed. If a club owner, comedy booker or promoter is looking for female comedians, they will be on full display at the FICC."