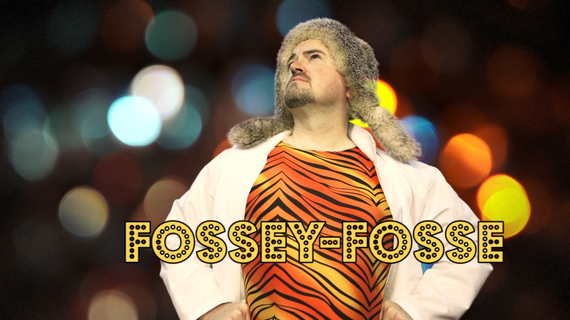 My fellow primates, I'm pleased to announce the new musical comedy Fossey-Fosse. Son of famed zoologist Dian Fossey and celebrated choreographer Bob Fosse, Fossey-Fosse is Master of the Mating Dance.
Fossey-Fosse's unique childhood, spent with both the gorillas of Rwanda and the dancers of Broadway, paved the way for his pioneering work in mating dance science. In his Dance Lab, he tests the effectiveness of specific dance moves from the animal kingdom on arousal levels in human females.
Watch the first video in the series now, on Funny or Die: Fossey-Fosse.