New York City is often been portrayed, from holiday movies to the Christmas tree in Rockefellar Center, as the city that is a must visit destination to experience the sites and sounds of merriest of all seasons. Besides the shopping, nothing says the winter holiday quite like lacing up a pair of skates to gliding around the ice surrounded by the soaring skyscrapers. Skating has long been a New York tradition, going back as far as the 1800's when really cold winters would freeze over the Central Park lakes for locals to enjoy. While all the water masses in Central Park were designed for winter skating and are now off limits due to safety concerns, there are plenty more options in the city when looking for an ice rink. Below are the best places to skate in each NYC neighborhood to get yourself a winter wonderland experience.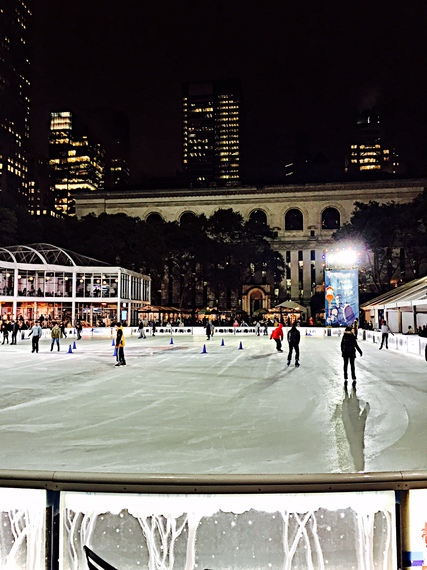 Locations in NYC
Manhattan:
Central Park: (park entrance at 110th Street & Lenox Avenue)
Central Park: (Central Park at 63rd Street)
Bryant Park: (40th and 42nd streets & 5th and 6th avenues)
Brooklyn:
Prospect Park: (Near the Parkside & Ocean Avenue entrance)
Coney Island Beach: (Coney Island Boardwalk and West 19th Street)
Mccarren Park: (776 Lorimer Street)
Queens:
Flushing Meadows Corona Park: (World Ice Arena)
Staten Island:
WWII Veterans War Memorial Ice Skating Rink:
So where are your favorite places in the city to skate?