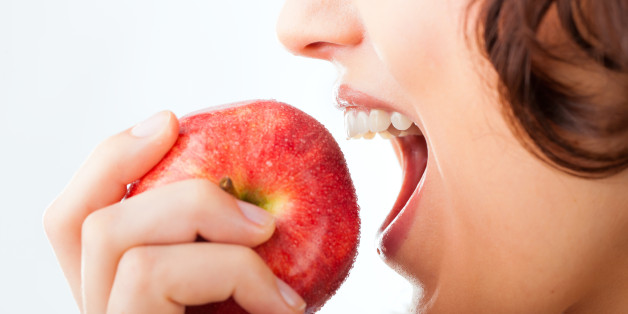 In late 2011, I found myself at a career standstill. The company that had given me some of the most amazing experiences of my life seemed unmoored, and I was unmoored with it. Cable news had changed, and, not for the better.
I couldn't escape it. My career had become repetitious and unfulfilling. It was a small miracle that it had taken fifteen years to reach this point, but at the time this didn't blunt the disappointment, or the feeling that I had somehow let myself down.
That October, I boarded a flight to Istanbul for a short vacation with an unfinished application saved on my laptop.
It was for a fellowship with Fuse Corps.
Their mission seemed promising enough:
Fuse Corps enlists entrepreneurial professionals to tackle the nation's most pressing problems through a one year fellowship with a visionary governor, mayor, or social entrepreneur.
I was a TV news producer for a major cable network that covered world events, not an entrepreneur in the classic sense, really, but wasn't much of what I did on a daily basis, well, entrepreneurial?
The deadline would pass before my flight would take me back home to the U.S, so completing it required me to put my trip on pause to finish the application. I dragged my feet, literally. But I eventually found a quiet place in the hotel, completed the essay, and hit 'send.'
I've never looked back. My Fuse Corps fellowship placed me in Sacramento's city hall, working with Mayor Kevin Johnson. The issue? Food justice. A few months prior to my arrival, Mayor Johnson had partnered with Alice Waters, the doyenne of California's food movement, to create a program modeled after Berkeley's Edible Schoolyard Project. The curriculum aims to create a school garden and kitchen classroom that provides a food-based education to a population of students who may not normally be exposed to healthy choices in their everyday lives. But because of Mayor Johnson's strong leadership, Sacramento would also go a step further -- we would expand the school cafeteria to provide fresh, sustainable, local fare on a daily basis. Only this cafeteria would be run as a business, by the students and for the students. In this model, teens create the menus and budget plans, encourage and foster relationships with area farmers and purveyors, and take the lead in making sure their peers have access to the kind of sustenance that adequately fuels both their classroom minutes and afterschool activities while stimulating their young and adventurous minds. This path would set the stage for a transformative experience unparalleled in most high schools.
One year later we've established a roster of community partnerships, won grants, begun the RFP process for a new food service provider, hosted food tastings (in conjunction with Dr. Oz's Health Corps) and are poised to build out our garden space this summer. In just twelve months, students have become more aware of the importance of what they put in their bodies, and more attuned to the lack of food choices available in their communities. And most importantly, trying (and liking) their fruits and veggies.
While we make great strides here in California, the nation as a whole still lags behind. In the meantime, other countries have figured it out. Hungarians have imposed a tax on foods with high fat, salt, and sugar content, with proceeds going toward health care costs. In Japan, every school age child gets a healthy, sustainable lunch, every single day. In their education system, lunch isn't a break from the learning. It IS the learning. We have an incredible agricultural heritage in this country, and a rich history of gathering around the table. There is NO good reason why the U.S. cannot own this issue. It's also worth noting that many private corporations across this country HAVE acknowledged the message, and fostered cultures that demonstrate an understanding of the connection between the food we eat and our overall health.
Why should you care? Care because at this point in our history, there is no reason why we should be raising a generation of children who have never discovered the joy of biting into a just picked nectarine, the taste of fresh blueberries, or the succulence of a tomato that is grown locally, rather than halfway across the country.
Care because we are well on our way to becoming a nation of the morbidly obese. We are exponentially poisoning ourselves and our children, and creating a world where we treat the symptom, rather than the disease. A study done in conjunction with the Robert Wood Johnson Foundation found that by 2030, more than half of Americans may be obese. Not overweight, but obese. The Centers for Disease Control reports that the medical costs associated with obesity in 2008 alone totaled $147 billion.
Care because a child born in the year 2000 has a one in three chance of developing type 2 diabetes in his or her lifetime. We are creating a nation of children who are simultaneously overfed and undernourished -- influencing the future of our country in a horribly adverse way.
And if that's not enough to move you to action, the anecdotes will break your heart. Have you ever met a child who has never heard of, much less seen, an eggplant? Who cannot identify broccoli? Who has never been taught how to eat a banana? They exist, in greater numbers than you realize. Sixteen-year-olds who want to know why there is more fast food than 'healthy' food in their neighborhoods. Undernourished students, in THIS country, who look much younger than their actual age because they don't receive the kinds of nutrients their growing bodies need. Teenagers who, upon tasting carrot juice for the first time, declare it 'delicious' and that it 'smells like plants.' Yes, carrots smell like plants. That's the point.
Many of the teens I've met buy burgers and fries every day, not because they crave the grease, (though that is part of it); they do it because the majority of them have three dollars or less in their pockets. And if three dollars is all you've got, then the biggest bang for the buck, the quickest way from hungry to full, is going to be a burger and some fries.
Over the last year, I have found my voice. After years of TV news and reporting on the amazing accomplishments of others, I got the incredible opportunity to figure out what matters most to me, and the part of the world that I most want to change. The impact you can make, even in one school, one student at a time, is humbling. The journey should continue. We all owe it to ourselves to work together toward a better place than the one we find ourselves in now.