Kim Kardashian and Kanye West announced they were expecting their first child in December. Shortly after, they flew to Paris for a January "babymoon." One month later, they were photographed on another getaway to Rio de Janeiro, Brazil. Then in March, they were back in the City of Lights, for Paris Fashion Week.
Upon returning from that European jaunt, Kim began feeling ill and was rushed to her doctor, reportedly in tears, fearing she was having a miscarriage.
Kardashian recently said that she is learning the "importance of privacy and boundaries." Yet she continues to court publicity more than ever.
People who aren't seeking attention typically don't appear in photo shoots like this: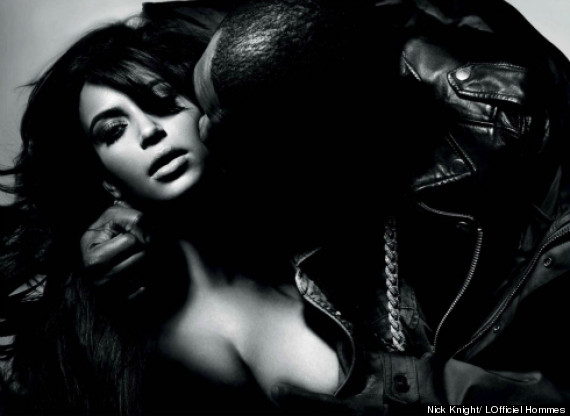 And they don't dress like this while pumping gas: Kim has enough stress for a pregnant lady to cope with, between finalizing her divorce with Kris Humphries and moving into the Bel Air mansion she bought with West. We wish she'd give her jet-setting, entrepreneurial ways a rest -- even if it means she doesn't take advantage of every photo op, or misses a Givenchy show or movie premiere.
This past weekend, Kim, who is due in July, told reporters, "Being pregnant is not as easy as my sister [Kourtney Kardashian] made it look or as my mom [Kris Jenner] has made it look. It's a little painful. I've gotten sick a couple times. It's getting a little bit more difficult [to get around]."
We can only hope she'll take that cue to stay put -- at least for the next few months.