I didn't intend to be pregnant in my 40s. I thought I was done with my childbearing years, even though a part of me still longed for another child.
It's the start of a new chapter, I kept telling myself. Maybe I'd write that book I'd been dreaming up. Or start a foundation. Or maybe even go back to school.
With my youngest now becoming more independent and starting school soon, it seemed that I would have all the time in the world to pursue the ideas and dreams and possibilities that bounced in and out of my consciousness, in between diaper changes and dropoffs and everything else that-needs to get done in a given day.
It's only just recently, in fact, that I can mosey on upstairs to take a shower in the morning without worrying about my three young kiddos getting into some kind of mischief. Sometimes, they do. But I take my chances. After all, it has been seven and a half years of otherwise rushed or interrupted showers. It feels almost as if I was approaching the Promised Land: where I might be able to sleep in some days, while my kids get themselves up, fed and (I might be pushing this here) perhaps even ready for school.
But then, I discovered I was pregnant. Again. And I found myself moving in and out of a fog of disbelief.
How would I muster the energy to go back to the days of growing a baby and caring for a newborn - and picking up all the tiny Legos that exploded through our house daily, no matter how I tried to contain them? And even more so, how would I find the space within myself to nurture another human being for the rest of his or her life - without somehow taking from the others or depleting myself?
While these questions percolated in the back of my mind, my husband and I decided to keep the news to ourselves, while we processed what this meant for us, individually and as a family. And so, to the outside world, it seemed as if nothing had changed. Had it not been for the awful pregnancy sickness that washed over me every afternoon, I, too, might have forgotten on many days.
Even though my husband and I often talked about the baby, it still didn't seem real.
So when I went in for my early-risk assessment at 12 weeks, I hadn't yet connected with this baby in any meaningful way. I listened as the counselor went over the age-equals-high-risk speech that I've now received three times, since the birth of my second child at 35. I was eager to move through the testing, get the results, and clear my mind of -- at least -- some of the what-ifs.
And while I was eager to glimpse at the baby, I didn't expect the intensity of emotions that washed over me while I stared at that ultrasound screen. There was my fourth, unexpected, miraculous baby. And even though I was still uncertain of what the technician was seeing, my baby looked just perfect to me.
This baby that was conceived through my own miscalculation. And yet, as I lay there, I was certain that there was no error at all. At that moment, I knew that this child was always meant to be.
And while I still don't know who she or he will be, or what this particular child will need to thrive, and what changes we might need to make it down the road, or even how the pregnancy itself will go, I know this much: I have everything I need to welcome this child into our lives.
I've got a mother's love.
I once assured my daughter in a former pregnancy that a mother's heart expands with every new child. I suspected that she might be feeling threatened or unsure about how the new baby would affect her ability to get the love she needed. And while it's true that more children often require more patience, and taking turns, and less one-on-one time, I do believe that I was right.
Our capacity for love is immeasurable.
Since then, I no longer worry about having the space. Because I know that I will be stretched, and tugged, and challenged to dig deeper into my well. So that I might discover even more of my capacity.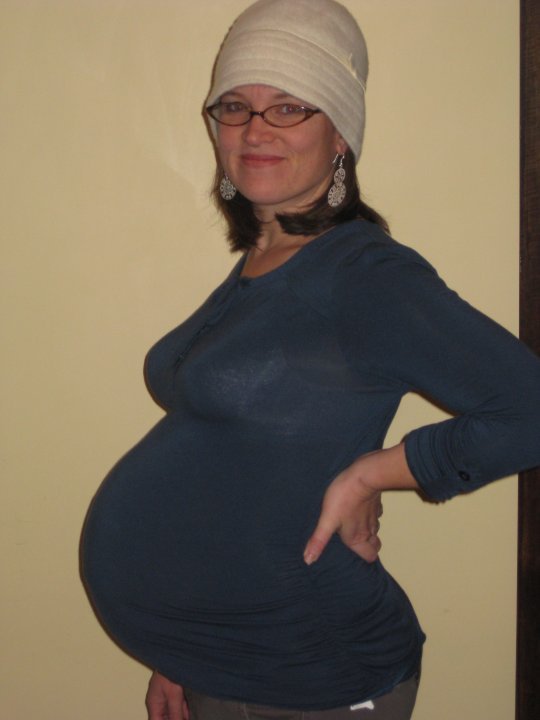 This blog post is part of a series for HuffPost Love Matters, entitled 'Moment I Fell in Love With My Baby.' To see all the other posts in the series, click here. To contribute, submit your 500 - 800 word blogpost to lovematters@huffingtonpost.com.