I believe our education system in America can be better. Right now I am making a film that addresses the education crisis globally. In war-torn places like Uganda, where it looks like there should be no hope, groups are rising to the challenge. I also do not want to miss the great strides in my own community, so I aim to share stories on here of other creative ways people are solving the education crisis -- right here at home.
Eleven years ago, a young college baseball player changed the game. Not the great American pastime, but the way adults can positively impact and influence young students in and outside the classroom. Chris Carneal was coaching baseball so he could save money to buy his girlfriend an engagement ring. The parents of his young players were blown away the difference Carneal was able to make as a non-parent but the older ones figured teaching life skills with athletics. Looking back today, Carneal says that excellence in coaching created the opportunity and platform for greater influence.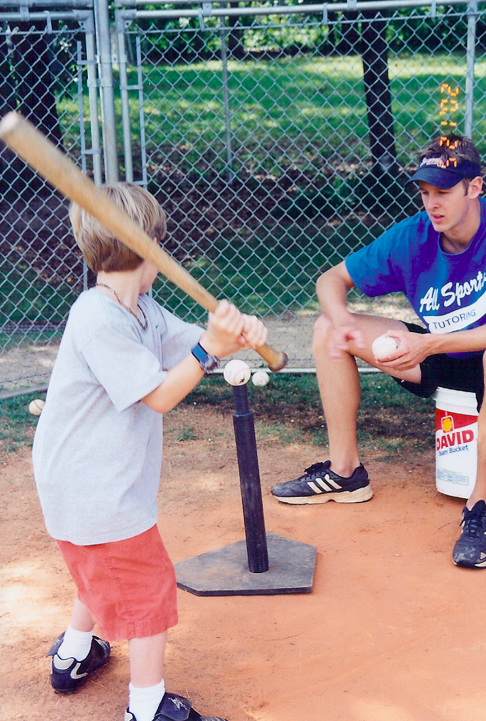 Courtesy of Boosterthon
One of Carneal's fifth-grade players came to a lesson selling Carneal cookie dough, wrapping paper and magazines. "I had a flashback to being in that place 10 years earlier and could not believe these education fundraising programs had not evolved and become more innovative," Carneal says. That's when the idea of Boosterthon sparked.
The National Center for Education Statistics lists about 67,000 public elementary schools and more than 33,000 private schools that typically cater to grades K-12. Carneal estimates that most, if not all, sell some sort of product to raise money. Boosterthon's aim is to provide an inclusive, fun, healthy and successful fundraising platform for schools and students across the country. The opportunity seemed huge. But so was the challenge. "How could I get anyone to trust me as this college kid with the two things people value most: their kids and their money," he asked himself over and over again. After a year of learning and refining his pitch, Carneal -- and the first school he helped -- hit the jackpot.
A small private school in Birmingham, Ala., needed $3,000 for team uniforms. The coach let Carneal work his plan, and was blown away. The very first Boosterthon Fun Run raised $21,000. Eleven years later and Boosterton is in 725 schools, serving more than half a million students. They have 200 fulltime employees in 18 states and are growing at 20 percent a year. Pretty miraculous given the economy they've been raised in.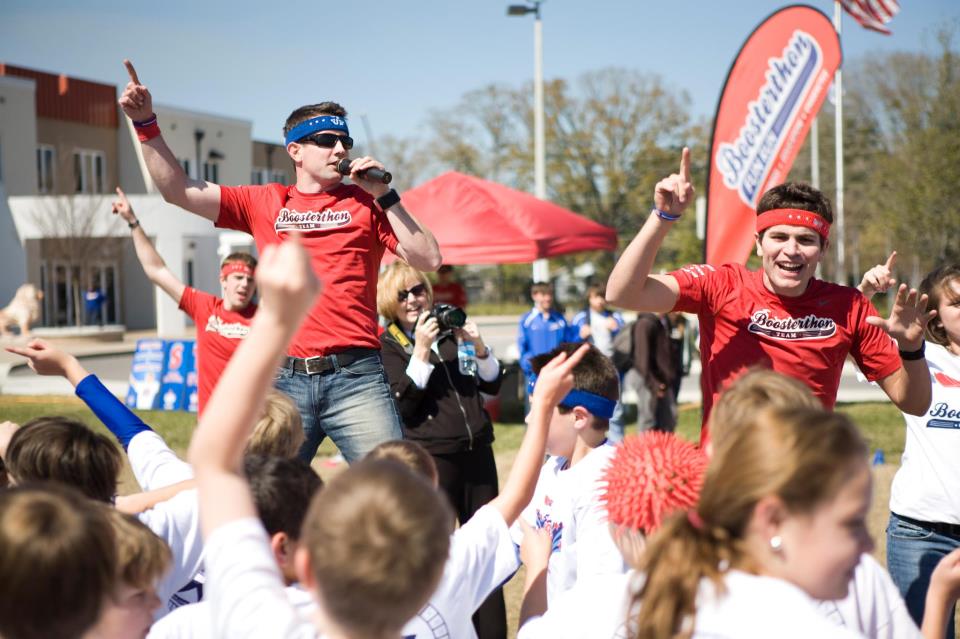 Courtesy of Boosterthon
As Boosterthon grew in size, Carneal and team continued to focus on building its platform to positively influence students. Its team members and character program not only make a financial impact on schools, but a personal one as well.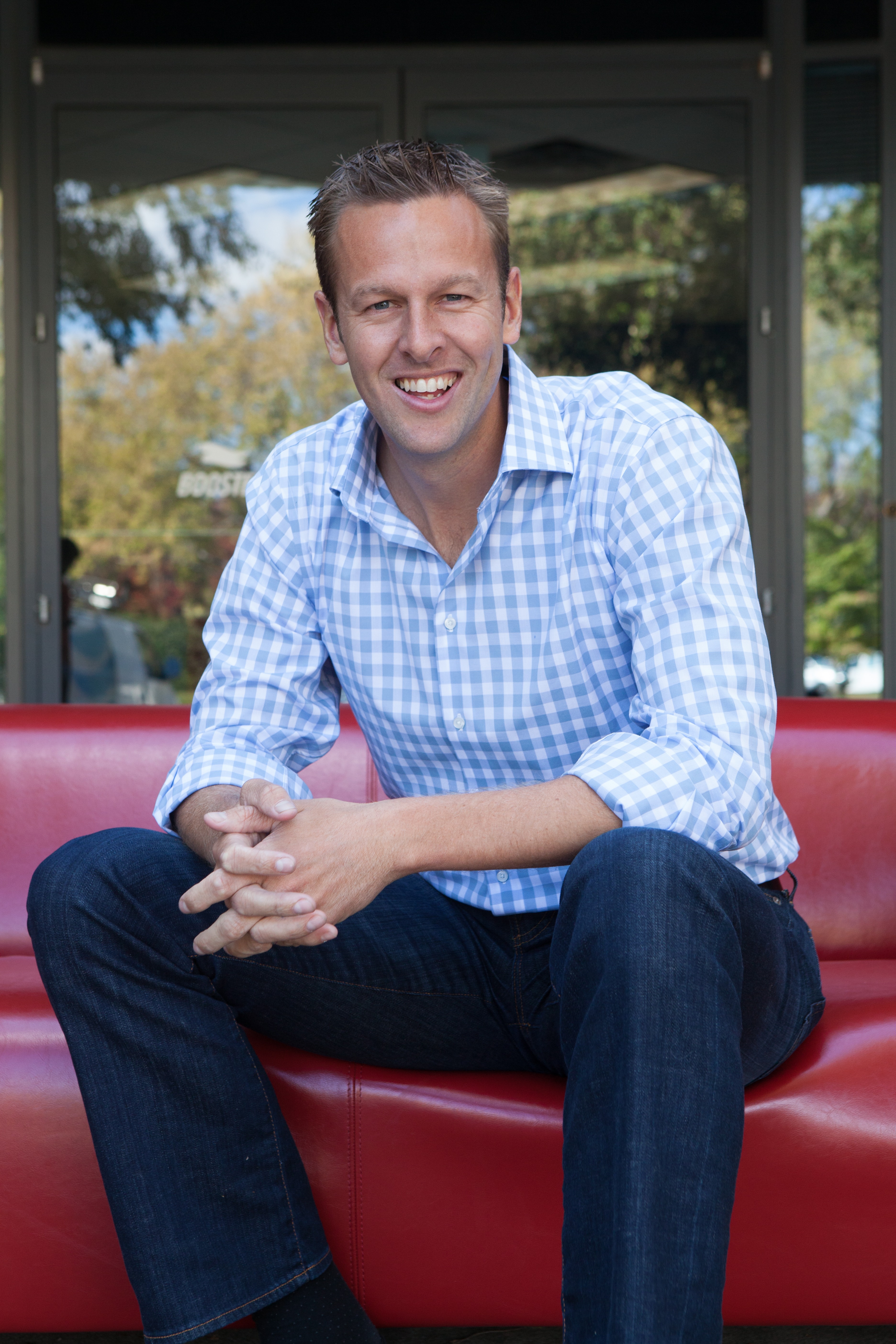 Courtesy of Boosterthon
One of those 500,000 Boosterthon students is Mariana Mimessi in South Florida. Mimessi's mom says she was the happiest child and loved every moment of kindergarten. The Boosterthon Fun Run was the highlight of her year. But then came first grade. "She would throw up every morning on the way to school," says Mariana's mom, Michelle Mimessi. "It snowballed and kept getting worse. She was anxious, would not eat, and had nightmares. She dropped seven pounds in those first couple weeks." Michelle Mimessi would cry on her way to work every day since she could not get her little girl to tell her what was wrong. She met with the guidance counselor, changed her class and teacher -- nothing seemed to make Mariana that bright little girl she was before.
Until, of course, her first-grade Boosterthon Fun Run. "She re-lit up and she was excited to go back to school. They taught her about bullies and how to stand up for herself and so many positive things. She would come home and couldn't stop talking about it. Every day she got even better," Mimessi smiles.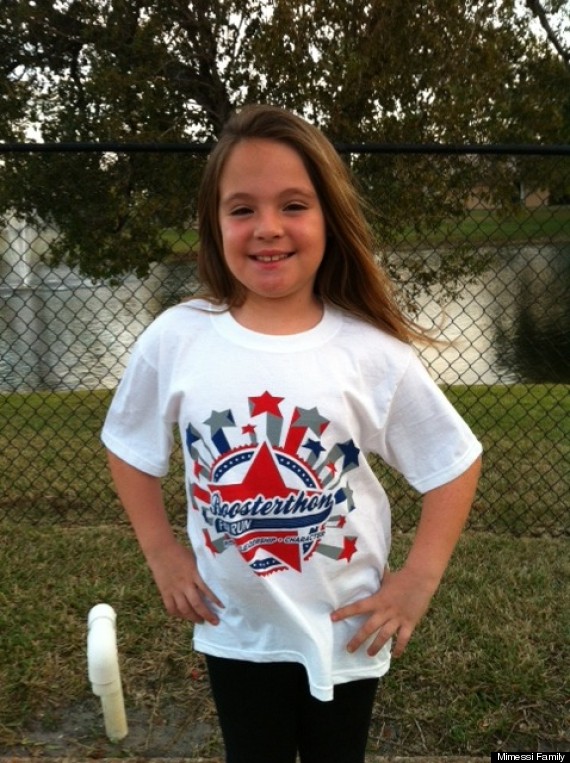 Courtesy of the Mimessi family
Michelle Mimessi's second-grade Boosterthon Fun Run happens this week. If you and your child's school are interested in learning more about Boosterthon visit them at boosterthon.com.