Stephanie Jolluck had just landed back home in Atlanta after a typical trip to Guatemala where she runs a social enterprise, Coleccion Luna. She rushed right to a dinner party to meet one of her heroes -- the war child turned peace soldier, Emmanuel Jal.
"I liked the bracelet she was wearing," Jal remembered. "So I gave it to him," said Jolluck. "And then I bought two more," Jal smiled.
"I told him about the story of the bracelets and the bags and the women I work with in Guatemala without realizing the connection. But as I went on I realized the tragic and the beautiful connection between Guatemala and Sudan with their incredible cultures and terrible genocides," Jolluck explained.
"I like how the women are sustaining themselves and I believe peace is when your belly is full and that's what they are doing so I said, 'How can I bring more life into this thing?' said Jal.
The two activists decided to partner. Jolluck's team of women in Guatemala would make hand-beaded bracelets promoting Jals' "We Want Peace" campaign. "The bracelets are empowering indigenous Mayan women in Guatemala, funding the building of schools in South Sudan and spreading a message of global peace -- all in one bracelet," Jolluck said.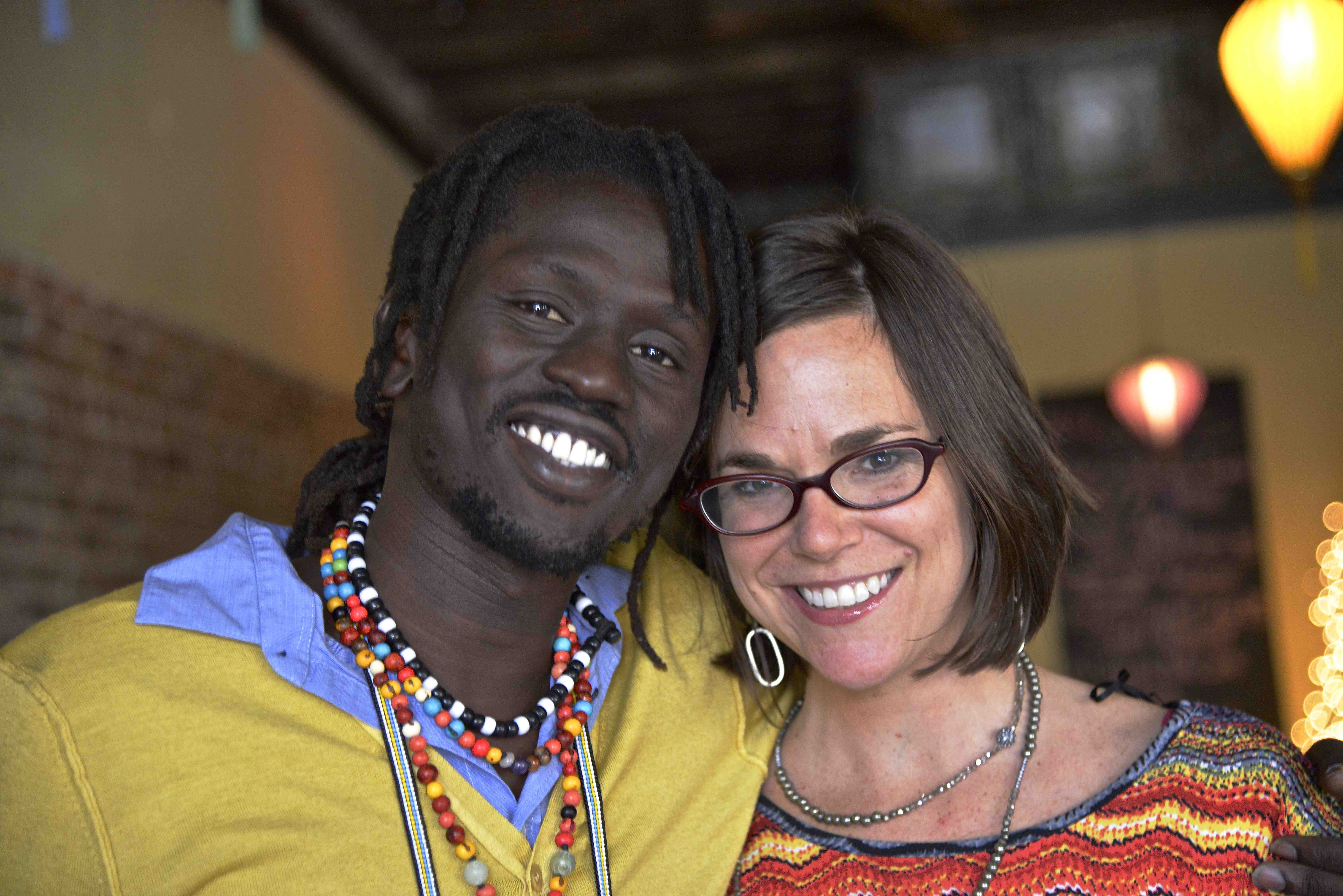 This joint venture is uniting people that have dealt with similar horrors and are now uplifting themselves in similar ways -- halfway across the globe! " I was just in Guatemala and watched the "We Want Peace" video with the Collecia Luna women who could not find Africa on a map before. So it's been really interesting from the perspective of educating the women about what's happened in their country and also in places like Sudan. To learn that what happened to them is happening in other parts of the world is tragic and also healing. And they are so committed to stop genocide with peace through their crafts," shared Jolluck.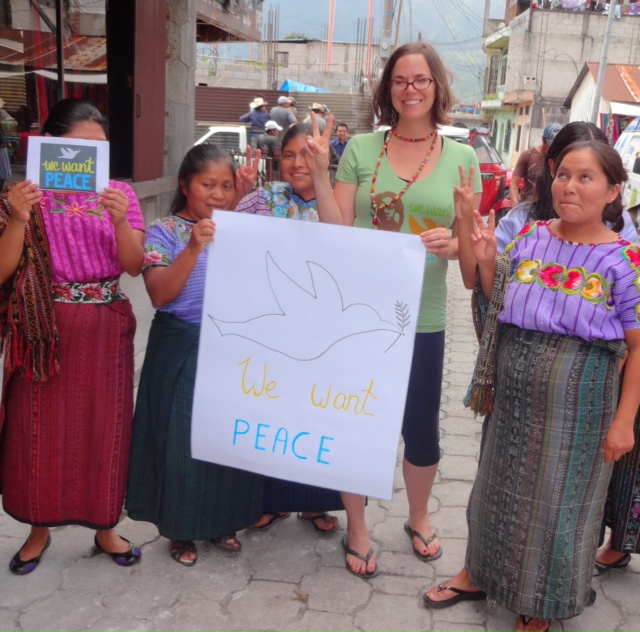 "We Want Peace is about putting the spotlight on this evil to mobilize people into action to bring peace. Anybody can be a peace solider. These women are peace soldiers. We are peace soldiers. You are a peace soldier, Erin," he told me.
Now it's your chance to become a peace soldier. Start your service at wewantpeace2012.org.
Photos courtesy Emmanuel Jal, Stephanie Jolluck and Lucie Canfield.
The views expressed do not necessarily reflect the opinion of Creative Visions Foundation. Personal opinion of the author only.
Erin Levin is sponsored by Creative Visions Foundation, a publicly supported 501 (c)(3), which supports Creative activists who use the power of media and the arts to affect positive change in the world.