I woke up extra early this morning to write a great article about a new book that one of my mentors has coming out on Friday. Almost two hours later, viola, the "perfect" blog post for HuffPo. However, I was in a huge hurry to get to the airport and in my haste I clicked "no" on the save screen. I am a firm believer that everything happens for a reason so instead of trying to re-write that post, I've decided to nix that and share a more personal version of the story with you.
Jeff Shinabarger is a social entrepreneur, experience designer and founder of many incredible organizations such as the Q Event, Plywood People, Giftcard Giver and Billboard Bags. This week he also makes his debut as an author. There are many folks out there sharing Jeff's successes and experiments and realizations in his book right now. Instead of doing that, like I attempted to do earlier today, I want to share what Jeff has done for me.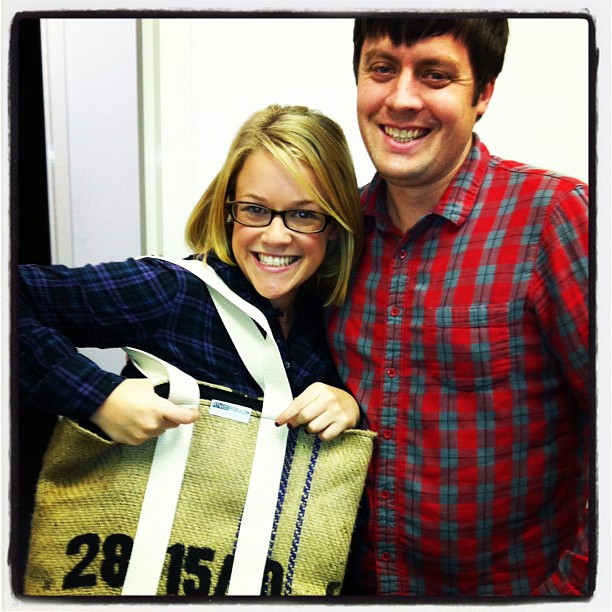 If I had to brand Jeff with one word I would call him a connector. Thanks to his work with Plywood People, Jeff has connected me to a number of people who I have had the chance to positively impact and who have significantly helped make my dreams come true. He speaks about many of these remarkable people in his new book, More or Less, as they are living examples of excessive generosity.
One of these people is Brian Preston. I learned about Preston through an email newsletter sent by Jeff's Plywood People (an innovative community aimed at helping people solve the world's problems in creative ways). Brian had started a company that trained and hired his friends and neighbors who lived homeless in the woods in his hometown. Thanks to Jeff sharing this story, I was able to write a post on this blog, and then my friends at CNN picked it up. Lamon Luther, Brian's company, then took off in ways bigger than ever expected.
Plywood Presents is an annual event that Jeff and his team put on to bring a community of social justice seekers and doers together in an effort to inspire us to solve problems. I had the honor of speaking at this year's event about my film, imba means sing. Jeff introduced me to the other presenters and many of them have been blessings in my personal and professional life. Jen Soong was another presenter. She started a company similar to Jeff's Billboard Bags, which hires local refugee women to make beautiful products with up-cycled materials. Jen's organization, Soma Goods, makes gorgeous pillows. After the initial meeting spark provided by Plywood, we decided to collaborate. Check out the Special Edition Angel Pillow we created here.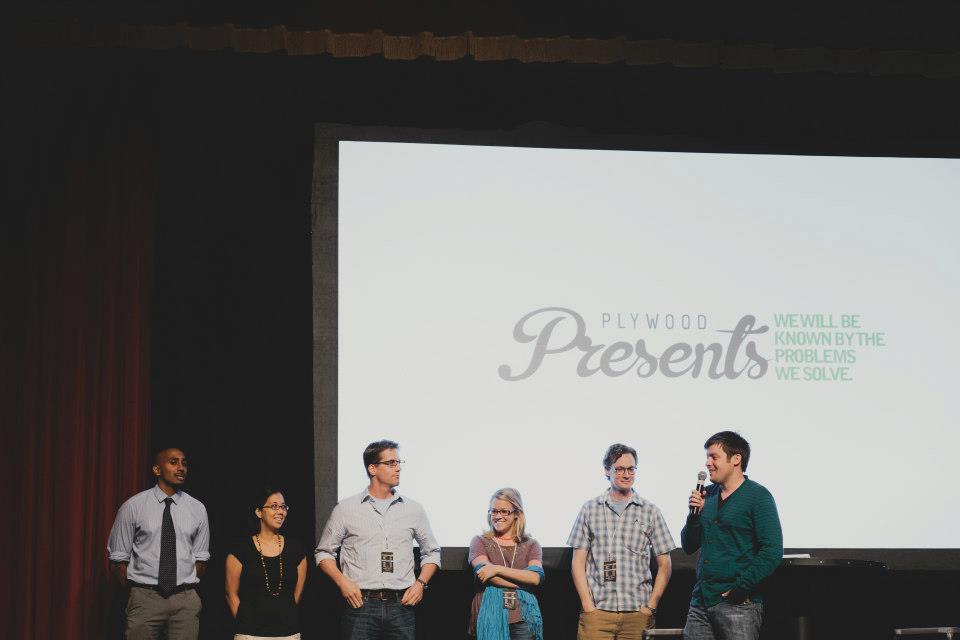 Photo courtesy of Michelle Consuegra Lambert for Plywood People
The work of producing my first indie film has been arduous to say the least. I honestly believe that without the community Jeff has provided me, I would be lost. So would hundreds of other young, excited movers-and-shakers. It is great news that his lessons, ideas, advice, quirk and social experiments are now available to readers all over the world.
More or Less is a book about how to take your excess and turn it into something good for others. I'm not sure if you can ever have an excess of friends but Jeff's generosity in sharing his with me has shaped my life and my film for the better.
Learn more about the book, the experiments and the stories here: moreorlessbook.com.
More or Less also comes with a series of videos to inspire and activate you to live a life of excessive generosity. Here's the first one:
The views expressed do not necessarily reflect the opinion of Creative Visions Foundation. Personal opinion of the author only.
Erin Levin is sponsored by Creative Visions Foundation, a publicly supported 501 (c)(3), which supports Creative activists who use the power of media and the arts to affect positive change in the world. She is currently producing "imba means sing," an independent documentary feature film about the African Children's Choir.