Odile is a 56-year-old mother of six from the Congo. Leslie is a 47-year-old mother of four from Texas. Odile is a refugee. Leslie is an entrepreneur. These two women from extremely different backgrounds now work together. They up-cycle T-shirts headed to the landfill into trendy, hipster, life-giving skirts and scarves.
It's hard to think of a more beautiful image than these women with arms and lives interwoven, transforming T-shirts, and each other, into something new.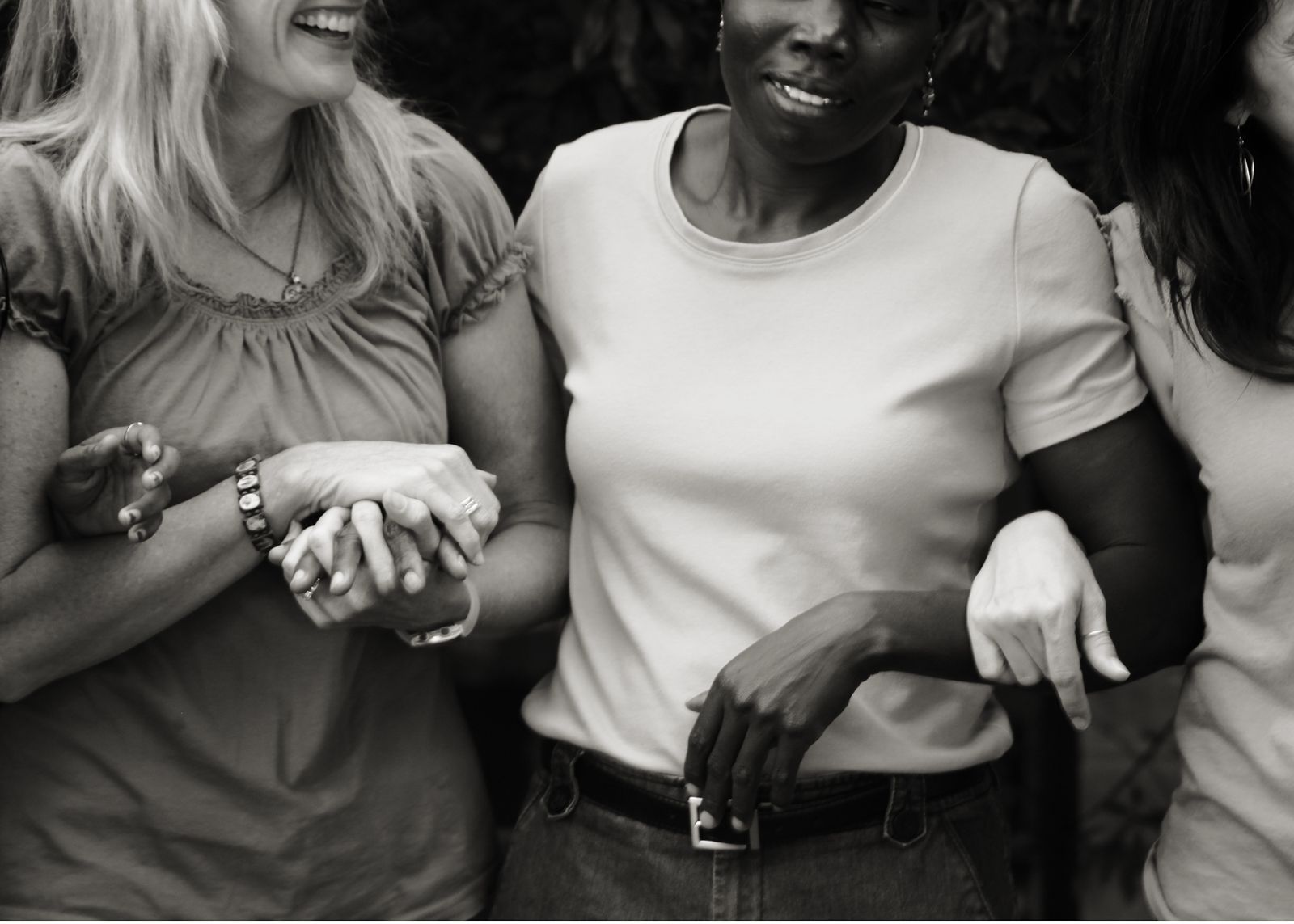 "Every year, tens of thousands of refugee families fleeing violence and persecution in their homelands arrive in America, ready to work and enjoy the freedom for which our country is known," says Leslie Beasley, Founder of Open Arms. "Unfortunately, a large number fall into a cycle of poverty," she adds.
Beasley first encountered refugees not in Texas, but in Uganda. She spent time serving the internally displaced refugees of Northern Uganda a few summers back. Sometimes it takes a far journey for us to realize what issues are going on in our very own backyard. "It was as if I was looking in a mirror -- we were both women, mothers, sisters -- this could be me," Leslie says.
When Leslie returned to Austin, she began volunteering with a local refugee agency. These women are "unseen, unheard and unrecognizable in our cities," she explains. "This reality lit a fire in me to address this issue and to engage in positive change for this community of survivors."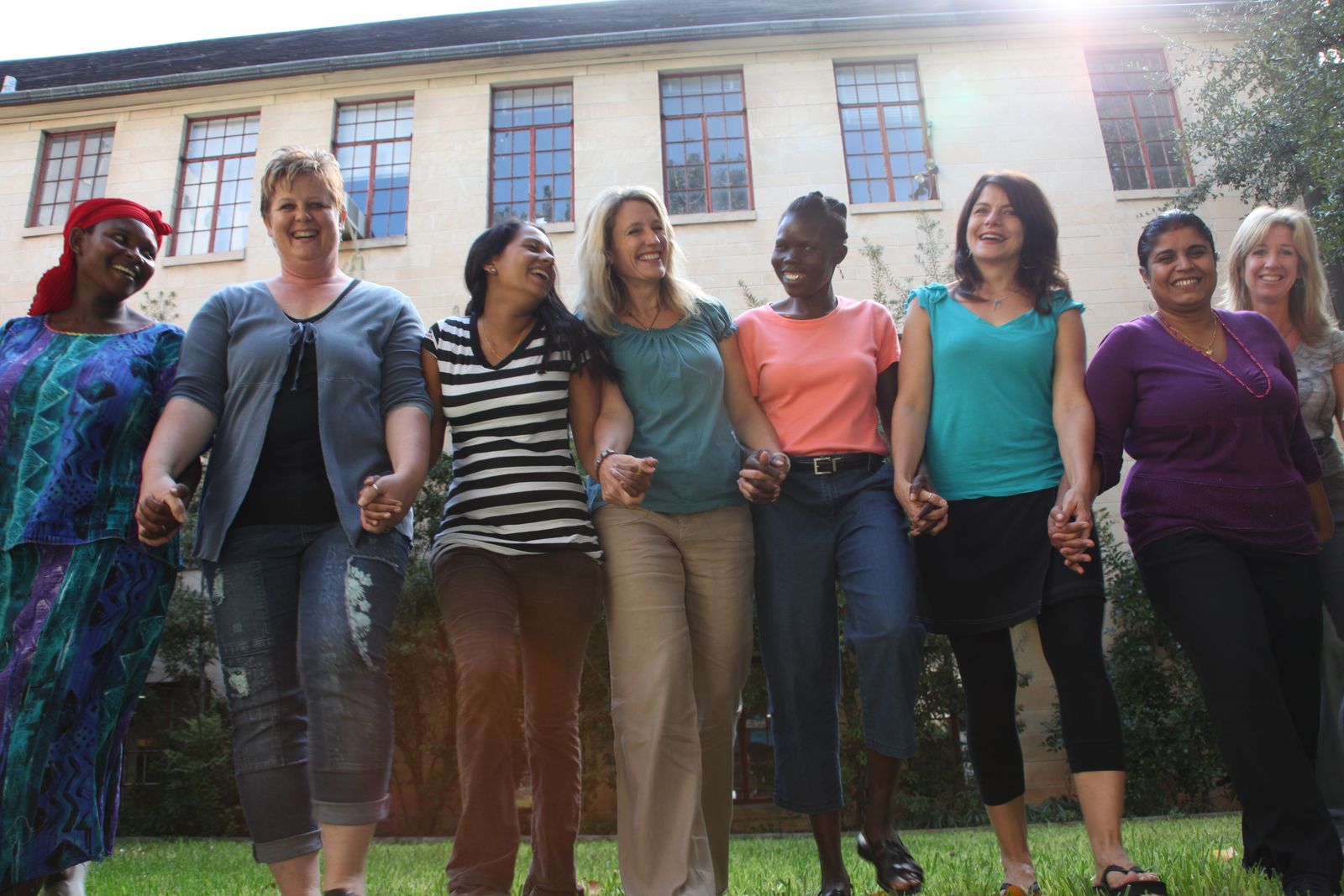 Odile's village was taken over by rebel forces in 1999. She and her six children walked, hid and lived barefoot in the thick central African jungles for over a year before they reached refuge in Gabon. "I kneeled in front of the soldiers and begged them to take me instead of my children," Odile shares.
Gabon was safer than Congo, but there was very little opportunity for refugees as its own citizens were struggling with poverty. Odile and her family tried again and again to gain admission into the U. S. Finally, on their third attempt in 2010, Odile and her children were accepted.
Joy overcame Odile. But then she found out only her three daughters could come with her to the States. Her three sons had to stay back in Gabon. It got worse once she arrived in her hopeful "Mecca" of America. Odile could not get any jobs. She was older and could not do the physically-demanding though low paying jobs. She was illiterate and could not speak English.
In October of 2010, Odile's life finally changed course. She asked for help from the Austin refugee agency where Leslie Beasley volunteered. She was offered one of the first positions at Open Arms, the company Leslie started along with with a group of other moms -- Lacey Strake, Trina Barlow, Linda Knebel and Alexia Maher.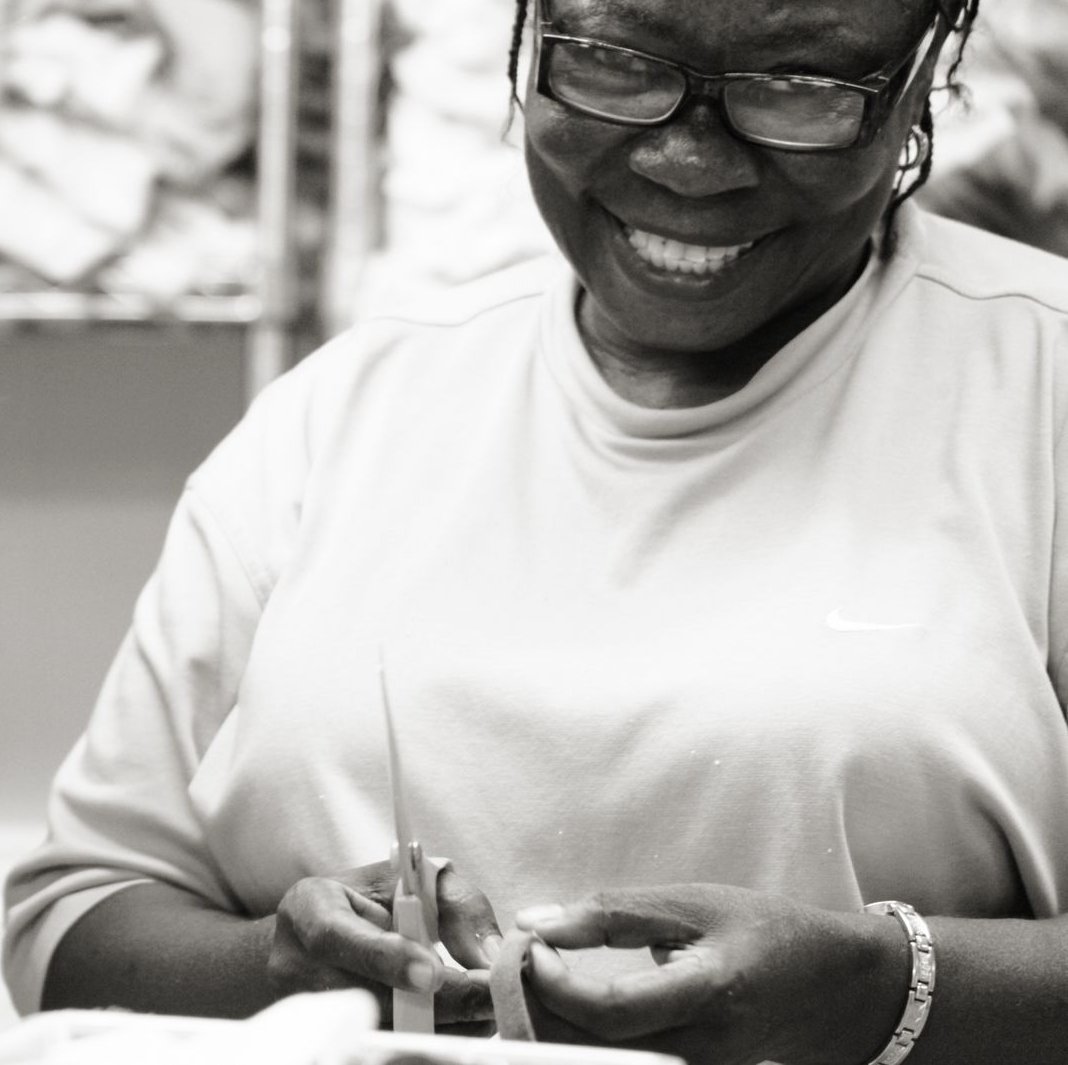 "Early on, Odile showed a special aptitude for artistic sewing, creating floral flourishes with strips of T-shirt fabric that have become a hallmark of the Open Arms style. The beauty of the flowers, transformed from something no one wanted, is part of the message and mission of Open Arms," Beasley says.
Not only does Odile now earn a living-wage, she and her fellow refugee colleagues enjoy family-friendly hours, job-sharing, and weekly English language and literacy classes during
their lunch hour. "Before Open Arms, I used to cry every day. I wanted to be sent back home. There was no purpose to my life. Open Arms has been a Godsend," Odile says.
After just one year of business, The Open Arms Shop products are in 50 stores and 15 states around the country. They hope to expand to more cities with large refugee populations across the country over the next few years.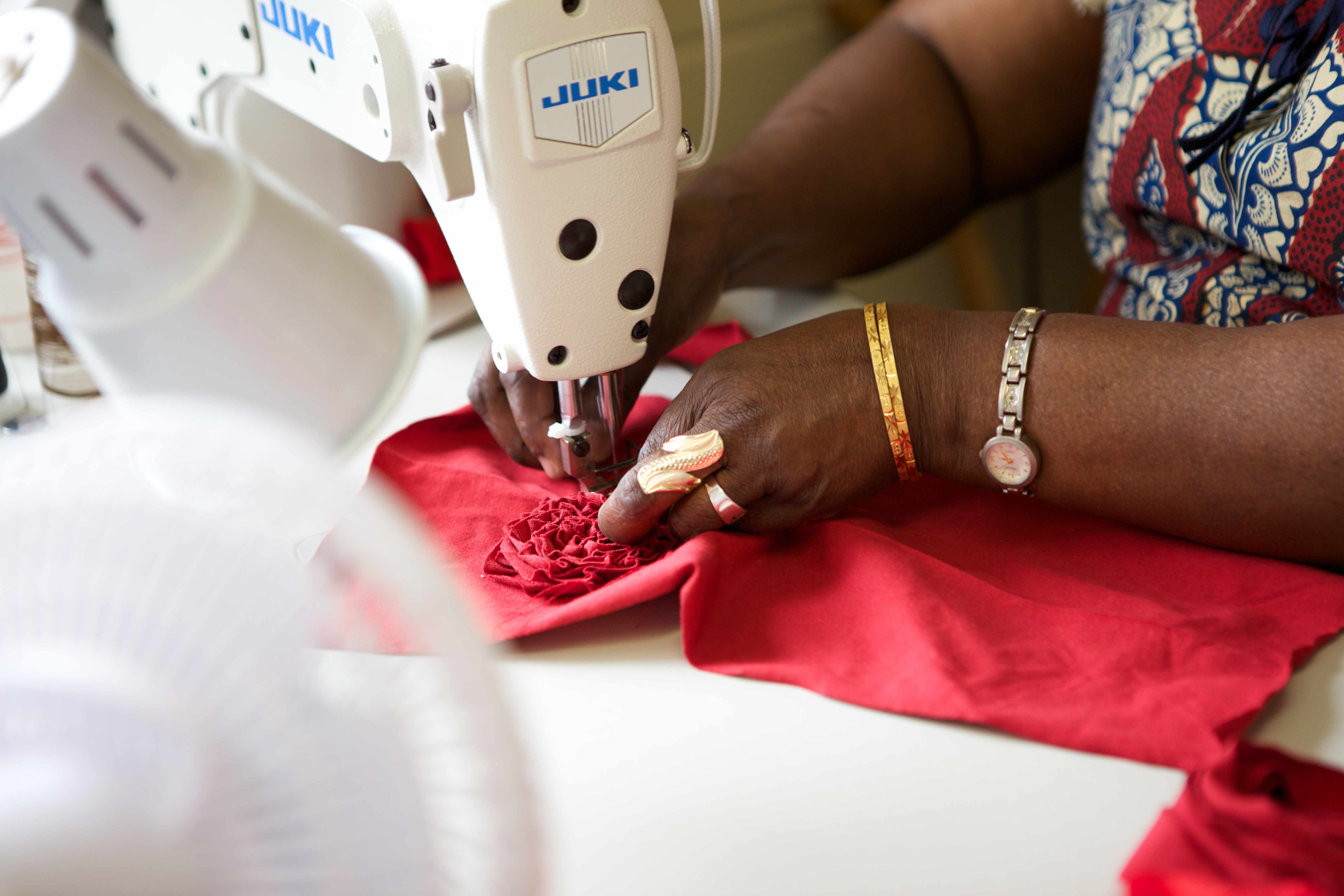 Want to be part of Odile and Leslie's story? You can 1) Shop with Open Arms online here; 2) Donate your old T-shirts to Open Arms instead of throwing them away; 3) Suggest to stores in your community to carry the Open Arms brand; 4) host a "Make it Count" home party.
*All photos courtesy Open Arms
The views expressed do not necessarily reflect the opinion of Creative Visions Foundation. Personal opinion of the author only.
Erin Levin is sponsored by Creative Visions Foundation, a publicly supported 501 (c)(3), which supports Creative activists who use the power of media and the arts to affect positive change in the world. All donations are tax deductible.

Follow Erin Levin on Twitter: www.twitter.com/@makinggoodnews