Have you ever heard a song which changed your life? This is the story of a group of children who sang a song which transformed theirs forever.
Let me back up a little bit.
When I was 14 years-old I was accepted for a summer service trip to South Africa with my camp, Seafarer. I had never worked so hard on an application before nor been so honored to receive an acceptance letter (clearly college was not yet on my mind). We were scheduled to meet with the U.S. Ambassador to South Africa, volunteer in Soweto, and even meet with Nelson Mandela.
A couple months before leaving on this trip-of-a-lifetime, violence hit South Africa. Our trip was quickly canceled. My heart never recovered and it became my life mission to visit Africa and to bring peace there.
That day finally arrived in September 2007, just after my 22nd birthday. While I took my first steps on the continent in South Africa, just a few hours separated me from my new African home: Madagascar. The Peace Corps placed me there as a health communications volunteer and I was thrilled to give my life to this poor, remote, and beautiful place.
Instead, I received. As is the case for many Peace Corps (and other long term) volunteers, and is even becoming a bit cliche: I went to help, save and change Africa and instead found myself on the receiving end as the joy and hope of Africa transformed me.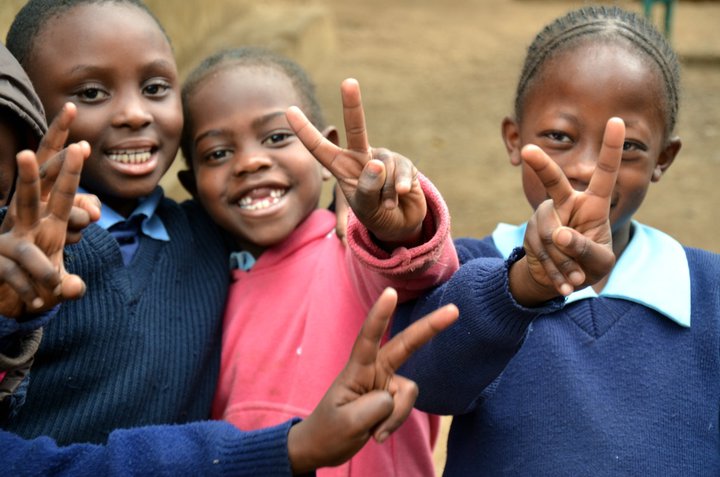 A new goal began bubbling up in my heart and mind. I was going to find and share with the world all the "good news" across this massive continent (and its islands).
Now let me back up 27 years, to before I was born.
TVs across America were being blasted with images of Africa for the first time. Civil wars were ripping apart newly independent nations and the Western world cared. We cared because celebrities like Bob Geldoff were showing us little African children with distended tummy's and flies eating off of the near death bodies of young babies.
Ray Barnett went to Africa for another reason. He went to support the persecuted church of Uganda when he found himself in the middle of that country's bloody civil war. Like the rest of us, Ray saw these familiar images from his Canadian television but he also saw -- and heard -- much more.
Amidst the gunfire, the burning mud and thatch huts, and mothers wailing mournfully of their murdered children, Ray heard the voice of a little boy singing. That little boy's song has changed the lives of over 100,000 people. One little voice of hope.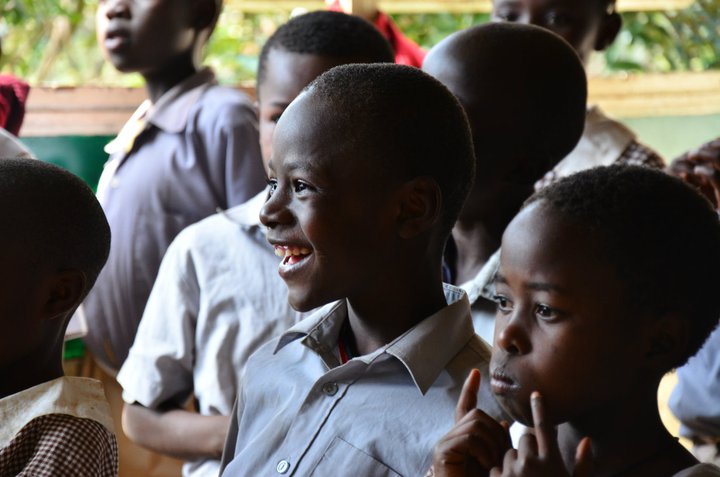 This one little voice inspired Ray to do the impossible. Uganda was in full blown civil war and Ray miraculously convinced the Prime Minister to let him bring 25 Ugandan children to North America -- not merely to escape the bloodshed and civil unrest, but to sing -- to share their hope with the world.
These children who had never experienced running water, electricity, flushing toilets, or even life without war, came to the United States and Canada with one singular mission in mind -- to show the West that Africa was full of hope, beauty, dignity and could progress with education and opportunity.
In 1984, the first African Children's Choir raised enough money to pay for all 25 children to be educated through university and to open three orphan schools across the Ugandan villages most devastated by the war.
Ray's idea worked in bigger ways than he could have ever imagined.
The following year, Ray assembled a small team to train, educate and tour a second African Children's Choir. Today, more than 52,000 children have been educated as a result of the Choir and its social justice organization on the ground in seven African nations, Music for Life.
Now that this story is back in the present, I hope it is obvious that I achieved my goal. Not only did I find good news in Africa but I found the most amazing story I have ever experienced in my life.
There is no other organization which has been able to take children from the worst circumstances imaginable and show them the world in a way that inspires and educates, that enables them to be the change the wish to see in it.
During the summer of 2009, I left my dream job at CNN to create short films for my friend's grassroots non-profit in South Africa, Zimbabwe and Uganda. I ended up literally running into an amazing missionary family on a trampoline in Kampala, Uganda and learning the full story of the Choir. Since then, I have spent weeks traveling the world with the choir and filming every moment. Thanks to one CNN executive who believed in me and in the power of music to overcome adversities in Africa, I was able to turn that content into a 30-minute documentary, which aired on CNN International in January 2010.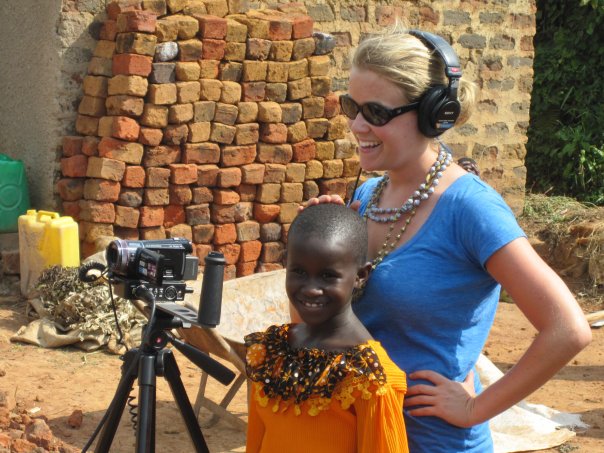 For the last two and a half years, I have been working to share this compelling, life-changing and entertaining story with the world -- beyond the scope of CNN. As a creative activist for the Creative Visions Foundation and a huge fan and admirer of Dan Eldon, I am honored to finally have a chance to share this story with you.
I am leaving for an official scouting trip later this month with my role model turned co-worker. The producer and director of one of my favorite documentary films, A Powerful Noise, have come on my team to produce a film on the African Children's Choir. I am so excited and cannot wait to share this journey of good news -- and all the other good news we find along the way -- with you. Thank you for coming along for the ride and listening to the voices of hope!
"Education is the most powerful weapon which you can use to change the world." -- Nelson Mandela
Erin Levin is sponsored by Creative Visions Foundation, a publicly supported 501 (c)(3), which supports Creative activists who use the power of media and the arts to affect positive change in the world. All donations are tax deductible.