After growing up the Minister's son, musician and pastor Randy Phillips is now leading his own church -- and a new movement.
"We are the choices we make," says Phillips, founder of the award-winning band Phillips, Craig and Dean and of LifeAustin. "Our legacy is simply a chain of choices."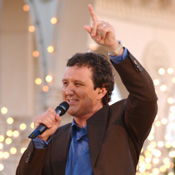 After years in ministry through leading and singing, Phillips decided to turn his motto into a piece of hip jewelry young people and parents alike can wear to remember that their choices matter. Good Choices Good Life, Bad Choices Bad Life (GCGLBCBL) bracelets launched this month.
"I'm most excited to use some of the proceeds to help charities," Phillips smiles. $1 from each bracelet sold will benefit a different charity each year -- and it's all being done as a voter's choice award on Facebook. "We use a portion of the proceeds from this amazing bracelet to make sure your favorite charity knows they are making GOOD CHOICES."
Tuesday September 11th through Tuesday September 18th non-profits can apply on their Facebook page to be entered into the competition. Then, September 18th through Tuesday the 25th, the charities are encouraged to get all of their supporters to vote for them. You can also hop online to check out all the options and pick the cause closest to your heart. The organization with the most votes at midnight on the 25th will win for the year.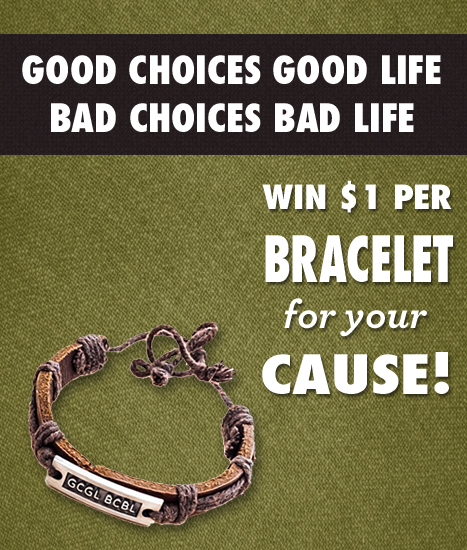 The views expressed do not necessarily reflect the opinion of Creative Visions Foundation. Personal opinion of the author only.
Erin Levin is sponsored by Creative Visions Foundation, a publicly supported 501 (c)(3), which supports Creative activists who use the power of media and the arts to affect positive change in the world.