Long before Downton Abbey made tea time trendy on-screen or Starbucks got into the tea business, the women in my family began one of its most beloved holiday traditions.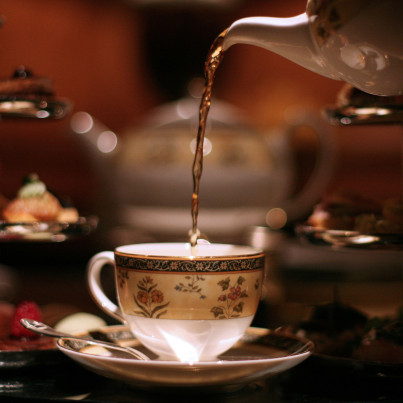 Each December, a few weeks before Christmas, the Ruberry women (we're up to four generations now!) gather at The Ritz-Carlton, Tysons Corner for a several-hours-long afternoon event. We share stories, swap presents and maybe even get a visit from Santa Claus.
As a child, my cup was filled with mostly milk and sugar, with just a splash of tea for color, but as my taste buds matured so did my tea-drinking habits. Today I frequently make a mid-afternoon cuppa and know that a spoonful of sugar and a drop of milk go a long way (also: you can never have enough clotted cream on your scone).
Looking to start a similar holiday tea tradition in your own area? Here are a few suggestions from coast to coast.
The Plaza Hotel, New York City
It doesn't get more luxurious than afternoon tea in The Palm Court at The Plaza Hotel, one of New York's most iconic addresses. One menu option is named for the hotel's most famous fictional resident: The Eloise Tea ($30 for children under 12; $50 per adult) comes with a PB&J sandwich and pink jello (plus a more grownup scone with Double Devon Cream).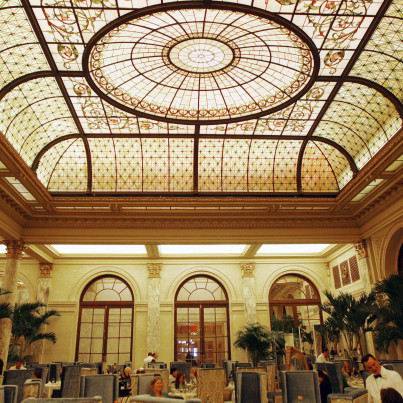 Lovejoy's Tea Room, San Francisco
Visiting Lovejoy's Tea Room is like stepping into Grandma's house... if your grandmother serves multi-course afternoon tea for a group of 20. Starting at $14.95, tea service includes a "Bottomless Pot 'o Tea" ranging from Earl Grey to Dragonwell.
The Drake Hotel, Chicago
You're royalty for the day at Palm Court in The Drake Hotel, where you could sit in the same chair where Queen Elizabeth or Princess Diana once sipped. Afternoon tea is held daily and during the seasonal holiday tea (until Jan. 5), you may find yourself entertained by a harpist or carolers. Princess Diana visited The Drake Hotel in 1996
Queen Mary Tea Room, Seattle
With its claim to fame as "the oldest independent tea room in America," you can't go wrong with afternoon tea at the Queen Mary Tea Room. The menu skews traditionally English with selections like a Coronation chicken sandwich and "Queen Mum's shortbread."
Henley Park Hotel, Washington, D.C.
Democrats and Republicans alike feel presidential when you're seated for tea at the Henley Park Hotel in downtown D.C. The decadent Royal Tea is served with a glass of Kir Royal, but a budget $12-per-person Scones & Tea selection covers the basics.
The Whitney, Detroit
The Whitney, a 19th century mansion-turned-restaurant, serves high tea every Monday through Friday at 2:00 p.m. The $29-per-person menu includes scones with preserves and Chantilly cream, tea sandwiches and pastries made in-house.
Boston Public Library Courtyard Restaurant, Boston
Afternoon tea has never been more literary than when served at the Boston Public Library. Reservations are required for holiday tea ($32 for adults; $12 for children 12 and under) that comes with a selection of finger sandwiches and seasonal sweets like white chocolate-peppermint cookies and gingerbread men.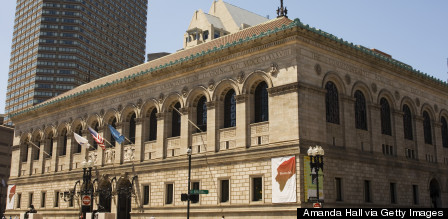 Charleston Place Hotel, Charleston, S.C.
The South loves its sweet tea but Charlestonians also embrace traditional tea service at the grand Charleston Place Hotel. Classic afternoon tea is available year-round in the Thoroughbred Club, while a family-friendly Teddy Bear Tea runs through December and includes teddy bear-shaped scones.
Brown Palace Hotel, Denver
It's telling that the top three Google autocomplete phrases for Brown Palace Hotel are "history," "haunted" and "tea." Since 1892, the Brown Palace Hotel has welcomed guests to Denver. For a truly extravagant experience, opt for the Veuve Clicquot For Two tea service: half a bottle of Veuve Clicquot, plus tea, scones with Devonshire cream, sandwiches and pastries. What is your favorite family holiday tradition?