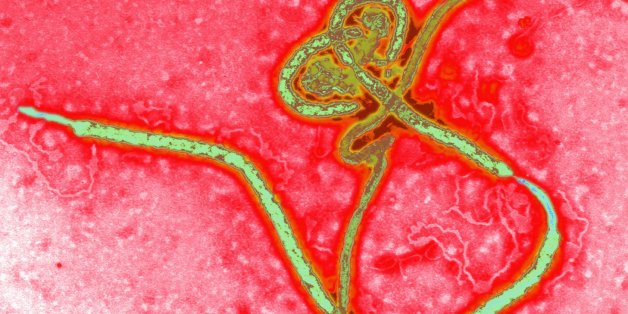 At this writing, the United States has just a few confirmed cases of Ebola virus disease (EVD), including two Texas nurses who cared for Thomas Eric Duncan.
Many are asking, "How can this happen in the United States? How were these nurses exposed when we have standards in place for protection?" What we know right now is that personal protective equipment was distributed and used to treat Duncan; however even with the best intentions, accidents can happen.
We also know that a few cases of EVD in the United States do not add up to a health system that has failed.
And yet we have seen a public outcry against the very health systems that protect us from this health threat. Yes, Ebola is a virulent pathogen that causes severe clinical symptoms with no proven vaccine or effective therapy. However, the virus does not transmit in aerosol form: it is only passed from person-to-person through direct, close contact with bodily fluids. And there are proven mechanisms for disease control, which have been tried and tested in many settings, including several African countries.
The Centers for Disease Control and Prevention (CDC) has recently come under attack for the transmission of EVD to the two Texas nurses that treated Duncan. At a congressional hearing held on Capitol Hill, a number of representatives blamed the CDC for not providing sufficient training and support to state and local medical facilities.
Yet few recall the fact that the federal government, including a federal agency like the CDC, does not have direct oversight or jurisdiction over state preparedness and response, particularly at the level of privately owned and managed hospitals. Under the Constitution, state officials retain the primary lead for all activities that are not specifically designated as federally mandated--including the oversight of public health.
And in this crisis, the CDC has provided leadership to state and local health officials through research and expertise on handling EVD. The agency has also issued technical guidance for Ebola response online. But as the current situation clearly illustrates, the CDC may have to take on a larger role in order to protect health care workers on the front lines.
Americans cannot expect zero risk of communicable diseases. This is not the last time we will face a public health threat on US soil, and we can no longer act under a false sense of protection. Worryingly, the response to the current Ebola crisis has shown we are still not adequately prepared.
In the last decade, our nation has faced natural disasters, pandemic influenza, and the threat of emerging infectious diseases. Where are the lessons learned from the 2009 H1N1 influenza pandemic? How have our national preparedness and response plans been integrated at the state and community levels? The United States has the opportunity to prepare, instead of frantically reacting. In order to lower the risk of further EVD transmission, we must act together across states and use current expertise and resources to broaden our capacities.
In short, we must take three steps in order to lower the risk of further EVD transmission:
First, we must establish seasoned infection prevention control teams. The US has well-trained, experienced health care staff, who could be used to share their observations with less experienced workers at the State and local levels.
Second, we must conduct regional train-the-trainer courses. Such courses must focus on training health care workers so that can step in and teach the next round of infection control classes--effectively perpetuating exponential growth of available, competent health care workers who can handle virulent pathogens.
Third, training must be hands-on. We know that top-of-the-line protective equipment, isolation measures and protocols can all fail with an inexperienced user. Training must focus on establishing muscle memory for proper use of protective equipment, handling patients and samples, and moving in and out of isolation rooms.
The US has demonstrated the risk that imported Ebola cases pose--even in a nation with a strong health infrastructure. The two cases in Dallas point to some flaws in our current system and we must now go back and find lessons that can help us protect us in the future. It is naïve--and dangerous-- to assume that we are free from the threat of infectious diseases that can originate in any part of the world.
The question moving forward is whether we learn from the past or simply continue to perpetuate the cycle of fear, funding, and forgetting.
Erin Sorrell and Claire Standley are both senior research scientists for The Global Health Security Program at Milken Institute School of Public Health at the George Washington University.
This post is part of a special series produced by The Huffington Post in recognition of the threats posed by Ebola, particularly to West Africa. To see all the posts in the series, read here.