You can't keep a good woman down... And for 36-year-old Erin McIlvain, a high-risk pregnancy with Type 1 diabetes is just one more thing she is handling with style and grace. Erin. Looks. Beautiful. One would NEVER assume by her appearance that she has a 24-hour disease in need of constant monitoring, adjusting, and coping.
More people die each year of diabetes than of AIDS and breast cancer COMBINED.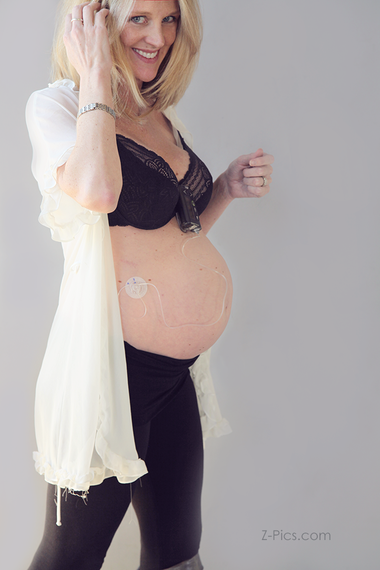 We were childhood best friends, and we share the same name. Our parents still live in the same cul-de-sac where we grew up together. Always the athlete, Erin McIlvain ran and ran, and ran some more. We played on the same La Crosse team in high school and often ended our evenings by having TWO dinners: one at my house, the other at hers.

My parents always ate early. As a Type I diabetic, my Dad had to eat around 5 p.m. to keep his blood sugar under control, whereas Erin's parents were a little more cosmopolitan, and liked to eat around 7 p.m. It was perfect timing really, for two insatiable teens. We fancied ourselves burgeoning food critics on our parents' dime.

Throughout college Erin continued running, joined the U.S. Ski Team, sailed, mountain biked, and did everything else, active. She seemed to be in perfect health until when in her mid-20s, she came down with an infection that wouldn't go away.
After undergrad and law school, Erin worked overseas in Asia. She thought perhaps she had come down with something on the trip that weakened her immune system and made her more susceptible to sickness. But Erin being Erin, she just kept on moving, running, doing, working some more... until after many tests and weeks of feeling ill, she discovered she had Type I diabetes.

Erin and my Dad have always had a lot in common, and now they share the same complicated disease. Just like my Dad, Erin's diagnosis was somewhat inherited and somewhat stress-induced. I knew diabetes ran in my family, but for Erin this was something truly unexpected. She had inherited an immune system that didn't match her top notch physical fitness.

Also like my Dad, Erin is a workhorse. They're both calm, cool, and collected on the outside, but on the inside their minds are always working, processing, solving, and -- come to find out -- carrying the weight of the world on their shoulders.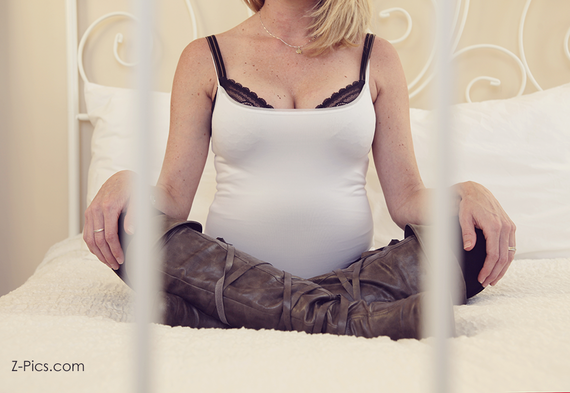 Erin and my Dad also had difficult childhoods. After seeing her parents suffer deeply from the loss of her older sister, whether consciously or unconsciously, Erin took on the role of emotional caregiver to her parents. It became her mission in life to keep her family and friends together and happy, to hold onto the present, and to savor the moment.
When she returned from working her stint overseas, Erin landed a great job where the stress is... well, something I wouldn't welcome to put it lightly. Erin loves her job in the same way that my dad loves his, and where their passion to succeed, learn, and stay ahead is a quality to behold, some might say to the contrary that it is a quality to beware.
These types of people are few, and very far between. There are overachievers who burn out, perfectionists who climb the corporate ladder, making a name for themselves in everything they do, and then there are people like my Erin and my dad.
When you are as hard working, intelligent, driven, charismatic, kind, soft-spoken, professional, and genuine as these two are, you expend a lot of energy. Sprinkle on the people-pleaser trait like Erin and you've got yourself a recipe for, you guessed it... Type I diabetes.

Fast-forward to yesterday when I saw Erin for the first time since she told me she was pregnant. Over SEVEN months pregnant, to be more precise.
One of my industry colleagues, Elizabeth Messina sprang to mind as I photographed my way through Erin's maternity session. About two years ago, Messina wrote a piece about her son's Type 1 diabetes, prompting me to reach out to her. I admired her blog at the time, and now after seeing Erin I'm entrenched.

Her mile-long, toned legs are still worthy of an insurance policy, her beautiful white teeth enviable, her body is knock-out fabulous, and her peaceful, soothing demeanor remains omnipresent. But what about the little girl inside her belly? SHE is also doing great, thanks to frequent ultrasound monitoring, a healthy diet and exercise, continued blood work, and a discreetly hidden insulin pump.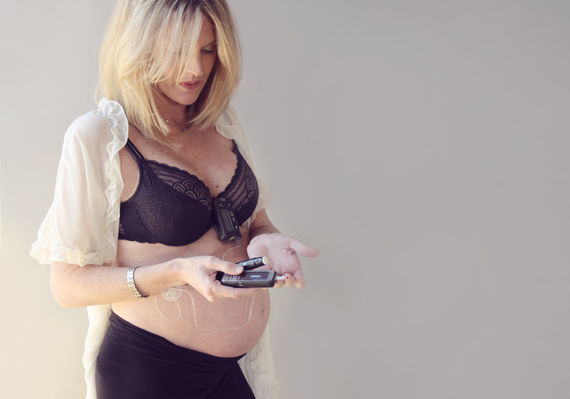 So what's it really like to have diabetes while being pregnant? I asked Erin some questions, and below is our short interview. I am honored to have photographed my childhood "Besty" and thankful to her for allowing me to share her story with you to bring awareness and advocacy to another side of diabetes.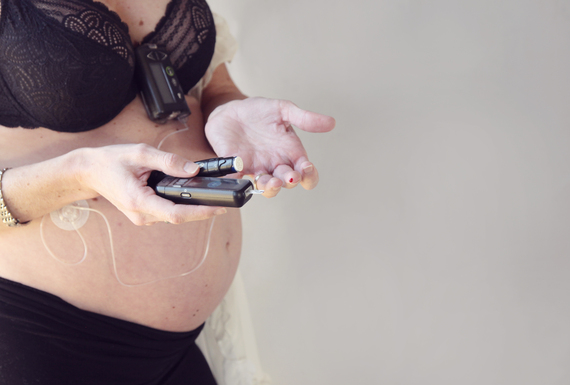 Me: You're tiny. You look amazing. How do you FEEL right now?!
Erin: Just a little tired but I feel pretty GOOD!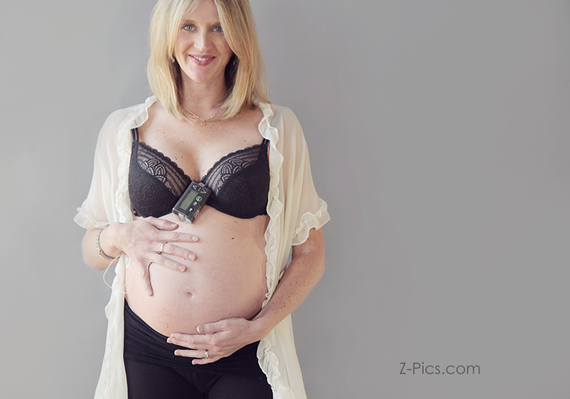 Me: Let me see this pump, how does it work?
Erin: The pump can be pretty easy to use, or as complicated as you make it. The "infusion site" is connected to a long needle that goes inside of my belly, and I change the site every couple days. The pump, which I usually hang on my bra to avoid odd lumps around my waste, controls the amount of insulin that goes into the infusion line to deliver my insulin. A healthy pregnancy with diabetes is a challenge. Science helped us conceive, and it is also helping our baby thrive inside of me.
It's pretty scary actually. Even the moment of conception matters when it comes to how high my sugar level was at that time, as it directly relates to possible birth defects in the baby. I have to check my blood about 8-10 times a day, and managing all the equipment, testing strips, travel cases, the batteries inside the machine, the glucose pills in case of a low (which she had with her in the studio), and always making sure I have extra snacks or water is essential.
Me: What are your scariest thoughts about being pregnant with diabetes?
Erin: I don't feel the lows that much, so going too low scares me. Some people experience shaking, dry mouth, and can even seem drunk, but I just get really tired and my eyes glaze over. When I check my blood and it's below 50 or so, I realize things could go south quickly, and that it's harmful to the baby. If low blood sugar or hypoglycemia is not corrected promptly, the blood glucose level may continue to drop, preventing my brain from functioning efficiently, and could lead to seizures or unconsciousness, like you've seen with your dad. Knock on wood, I haven't had any seizures.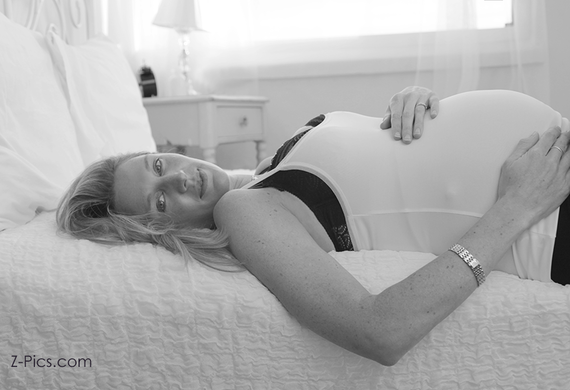 Me: Would you like to stay home with your little girl?
Erin: I'd LOVE to (she says emphatically), but I can't.
Me: I wouldn't worry about that too much. You'll enjoy your maternity leave and who knows, you might be excited to return to the working world after feeling like a rundown milk machine!
Erin: So what is some advice you'd give me about the first few months?
Me: Keep your cleaning lady... and hire someone to come stay the night at your house at least once a week so you can sleep a full 10 HOURS in a row. I'm a firm believer that if you have SLEEP, you can conquer anything. As you know, sleep is everything to me...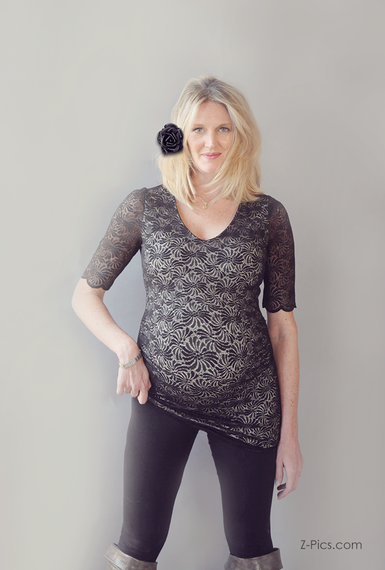 Me: Where can people go to learn more about diabetes or to help support research?
Erin: Diabetes doesn't get much attention ironically. People can learn more and donate at the A.D.A. HERE. I personally support JDRF, whose slogan is "Turn Type ONE into Type NONE." You can go HERE to learn more/donate.
Me: Erin thank you so much for your time, vulnerability, honesty, and for allowing me into your life. I cannot WAIT to meet this little bundle of joy. I love you. *HUG*
An insulin pump is a computerized mechanical device about the size of a cell phone. It pumps rapid- or short-acting insulin through a length of tubing, to a small catheter or needle that is inserted into the fat layer under the skin. Insulin is pumped continually at a pre-programmed basal rate, and the pump wearer programs in a bolus amount of insulin at meals and snacks based on the amount of carbohydrates in the food to be eaten. While pump therapy has been used safely and successfully in pregnant women with Type 2 and gestational diabetes, it is most commonly part of a pregnancy treatment plan for women with Type 1.